Junior Open House
Modular Design - Giant House of Cards for Kids Workshop
Test
Test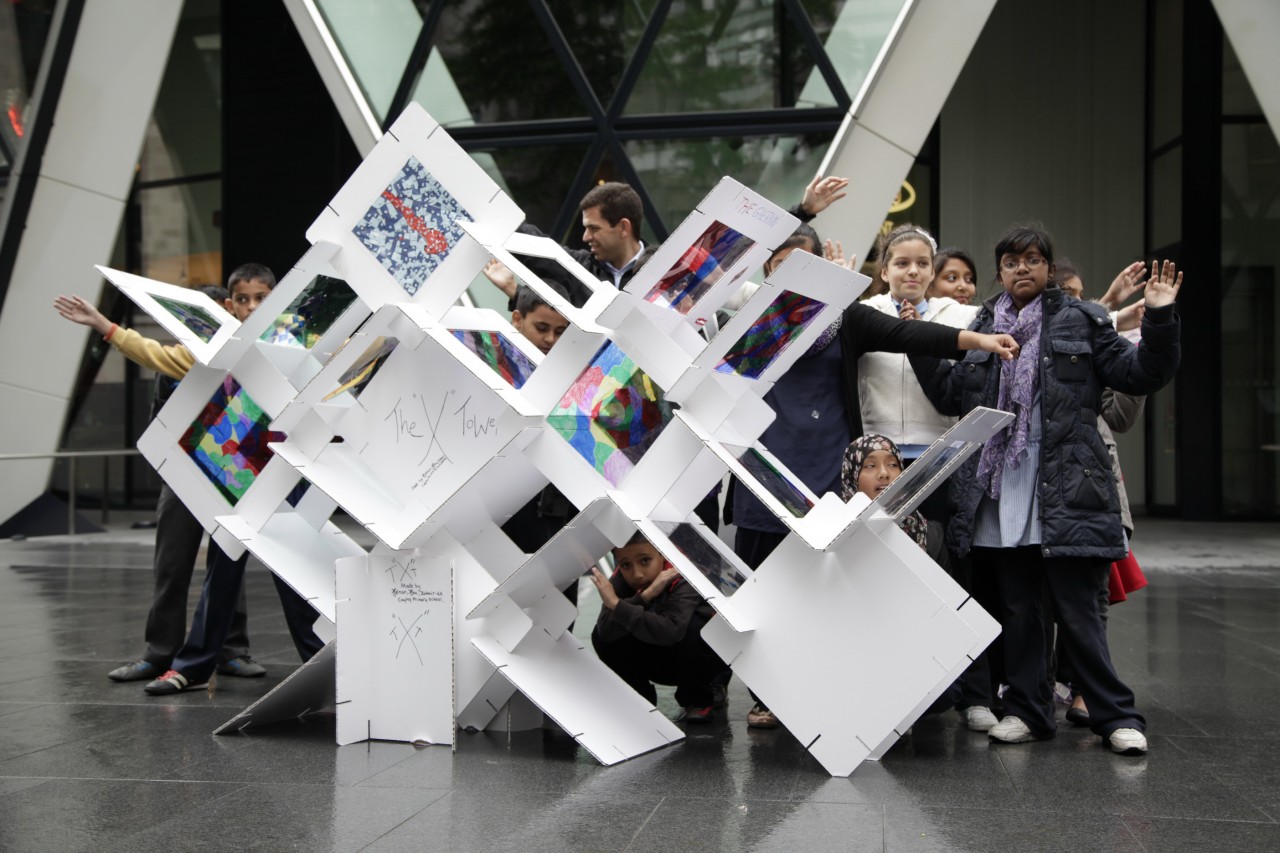 Test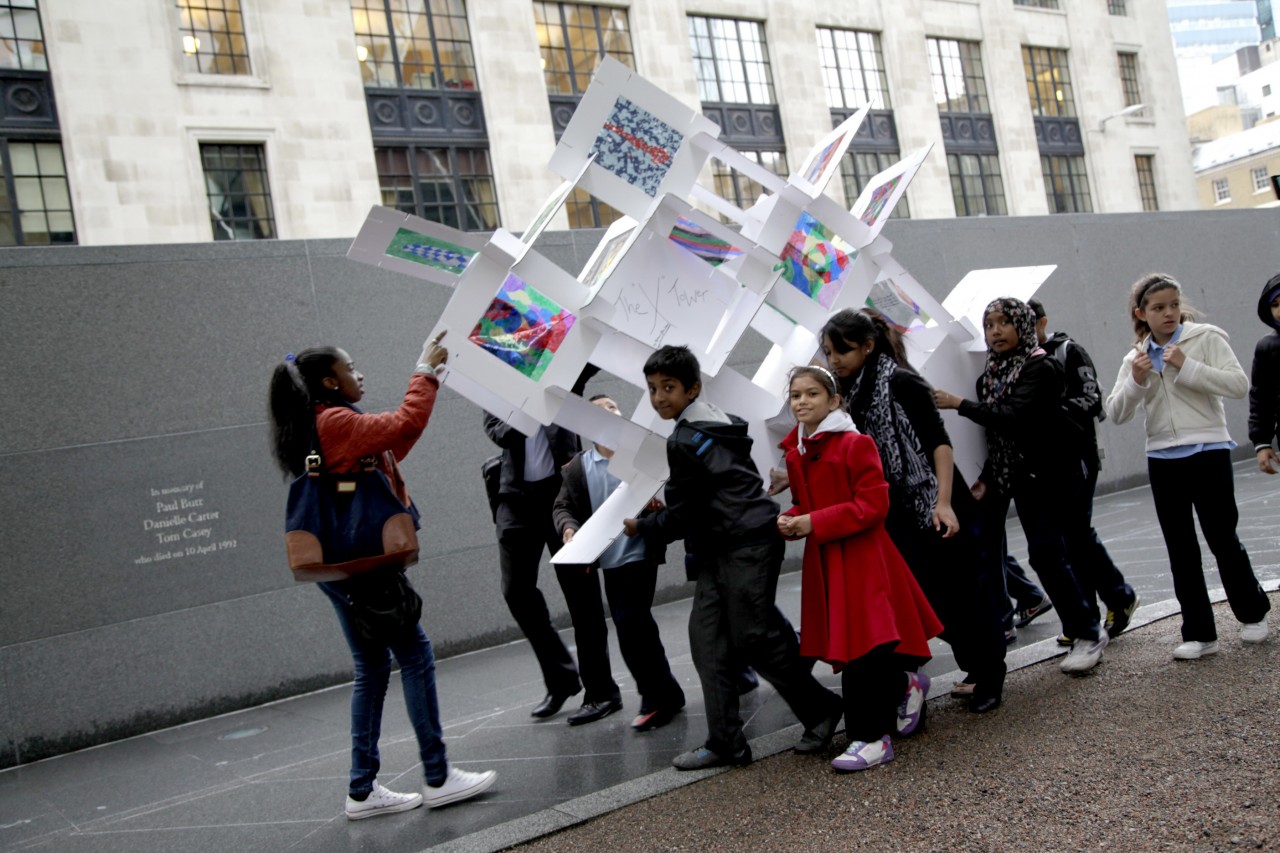 Test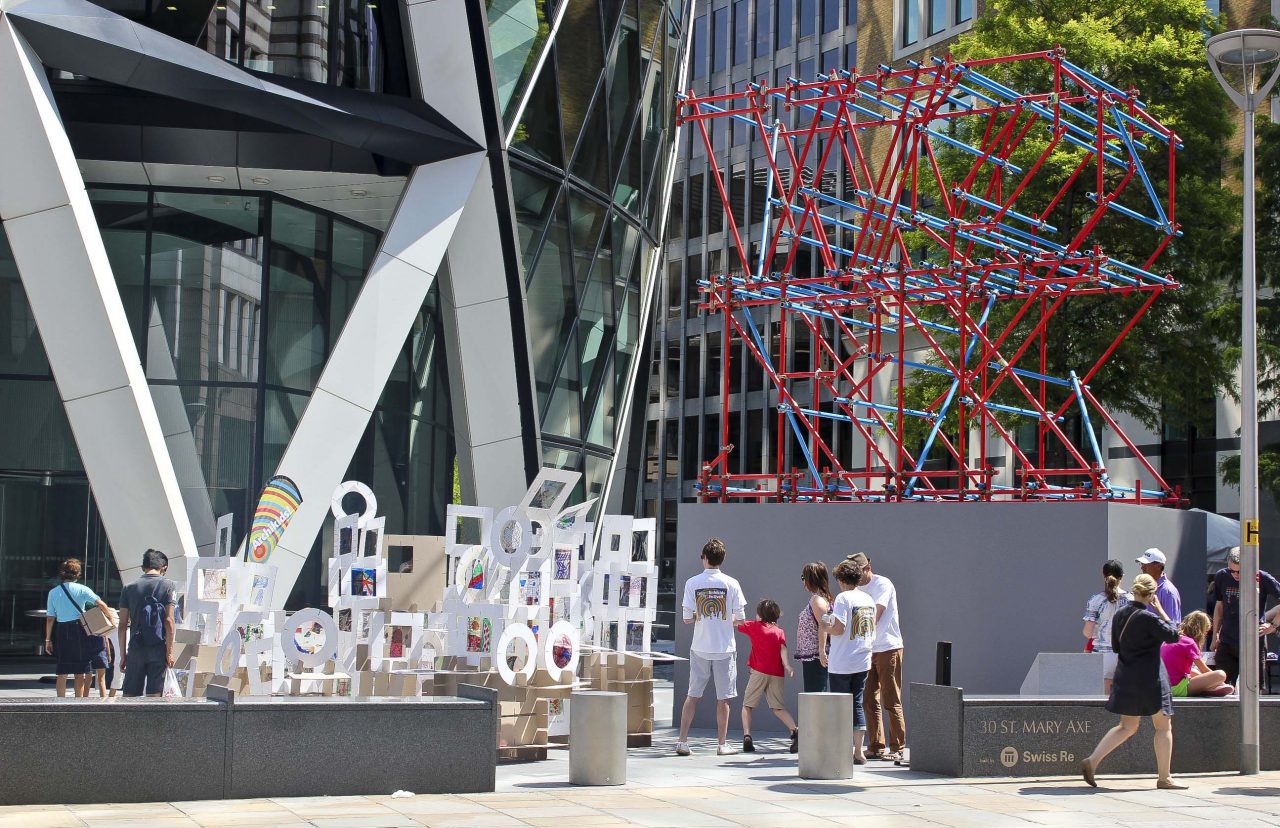 Test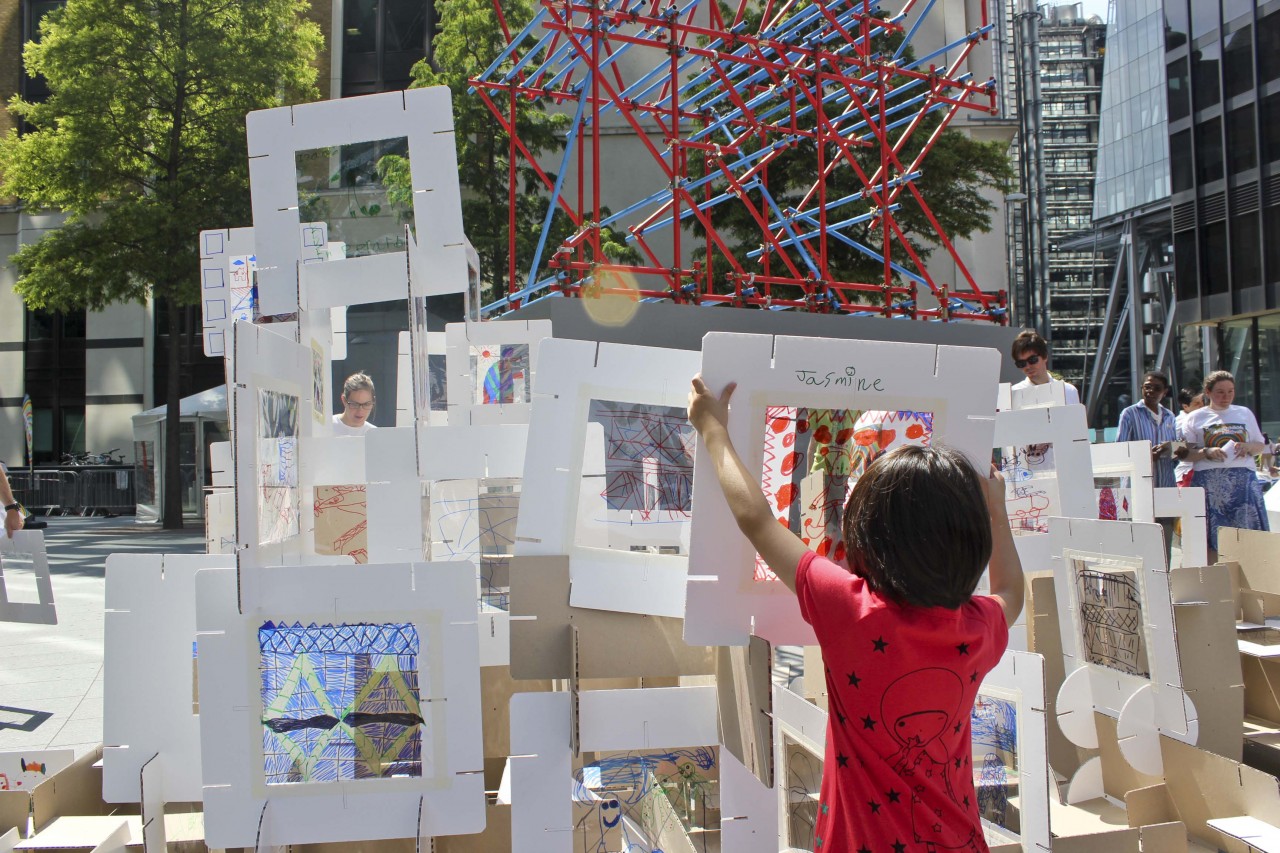 Test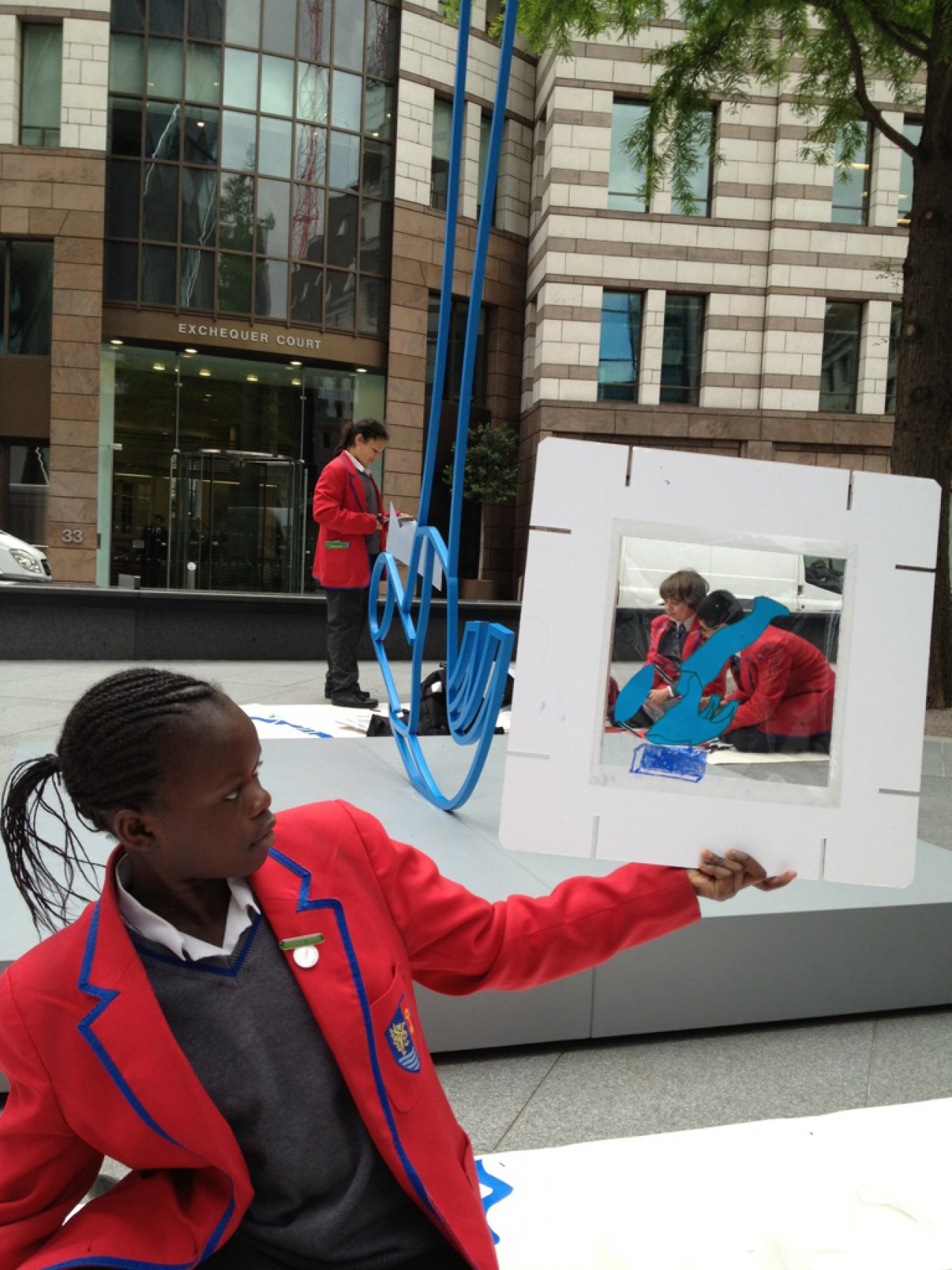 Test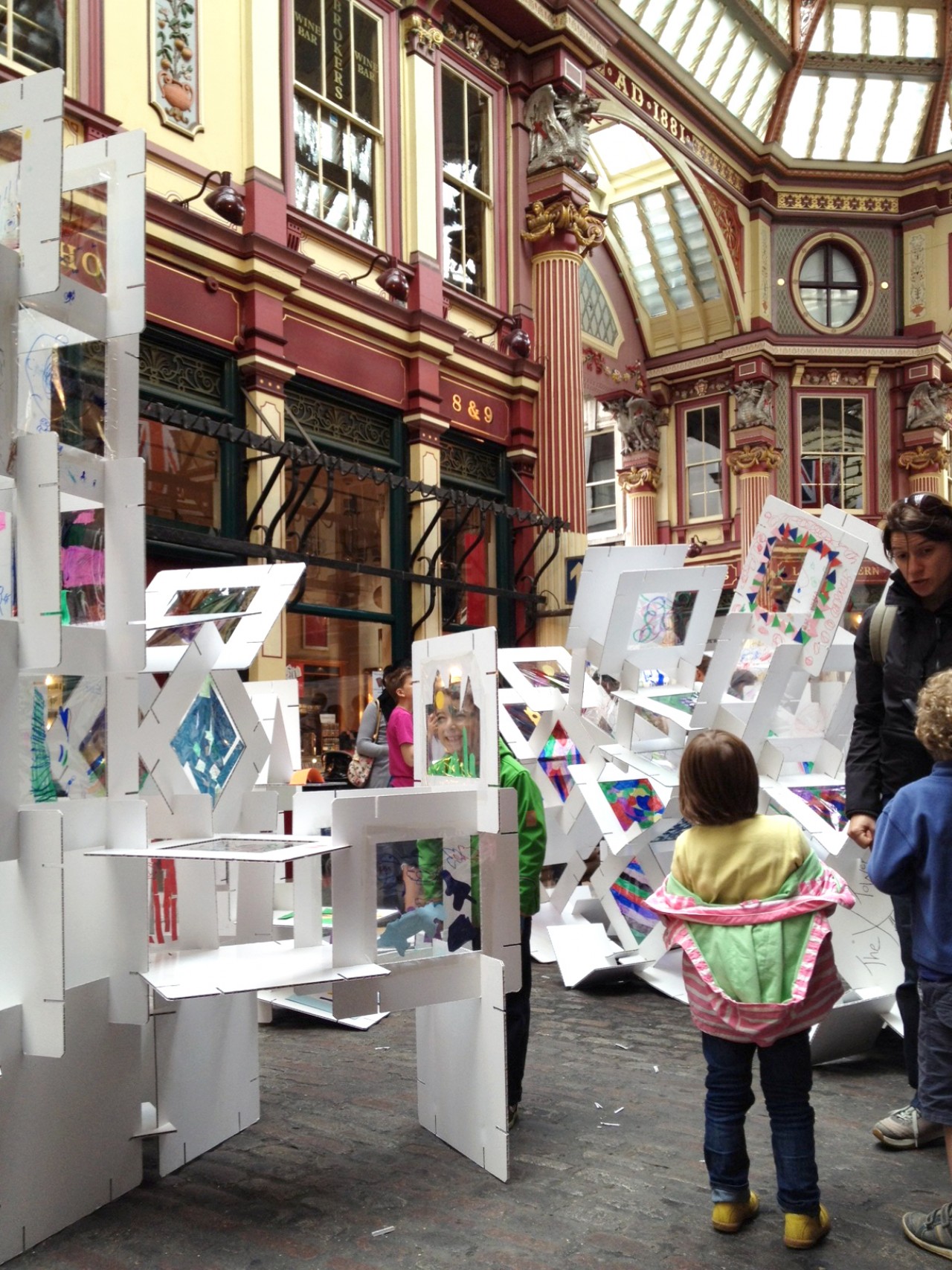 Test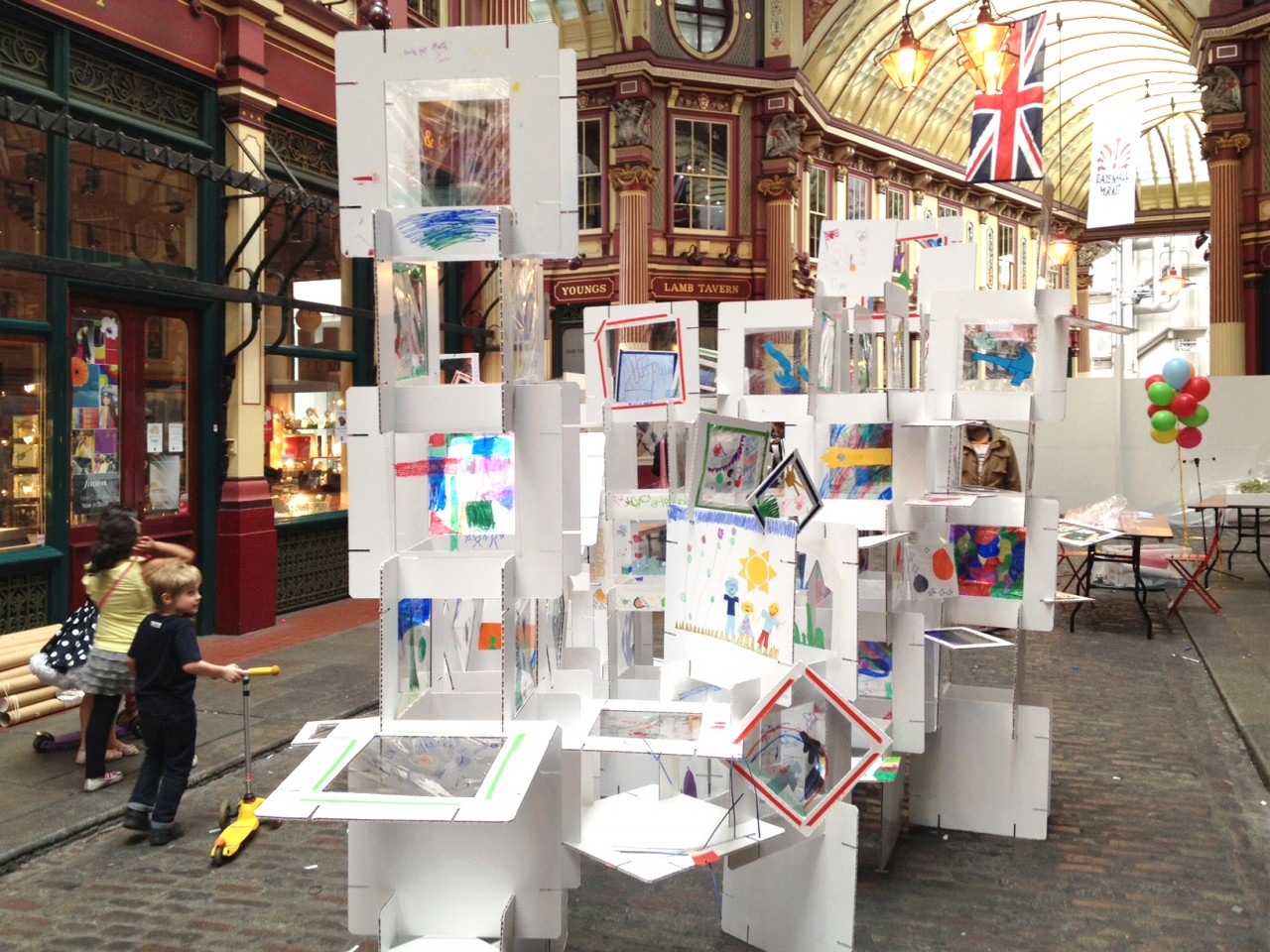 Test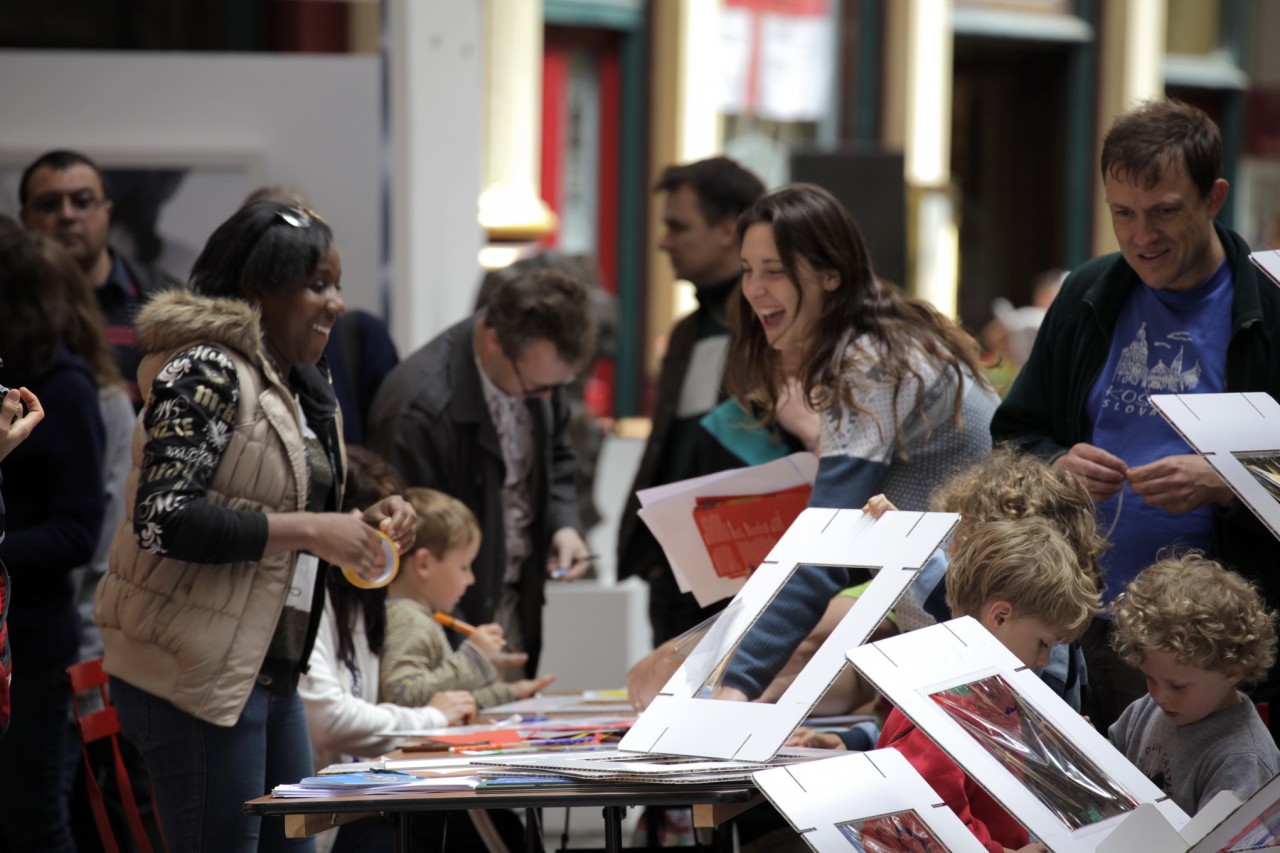 Test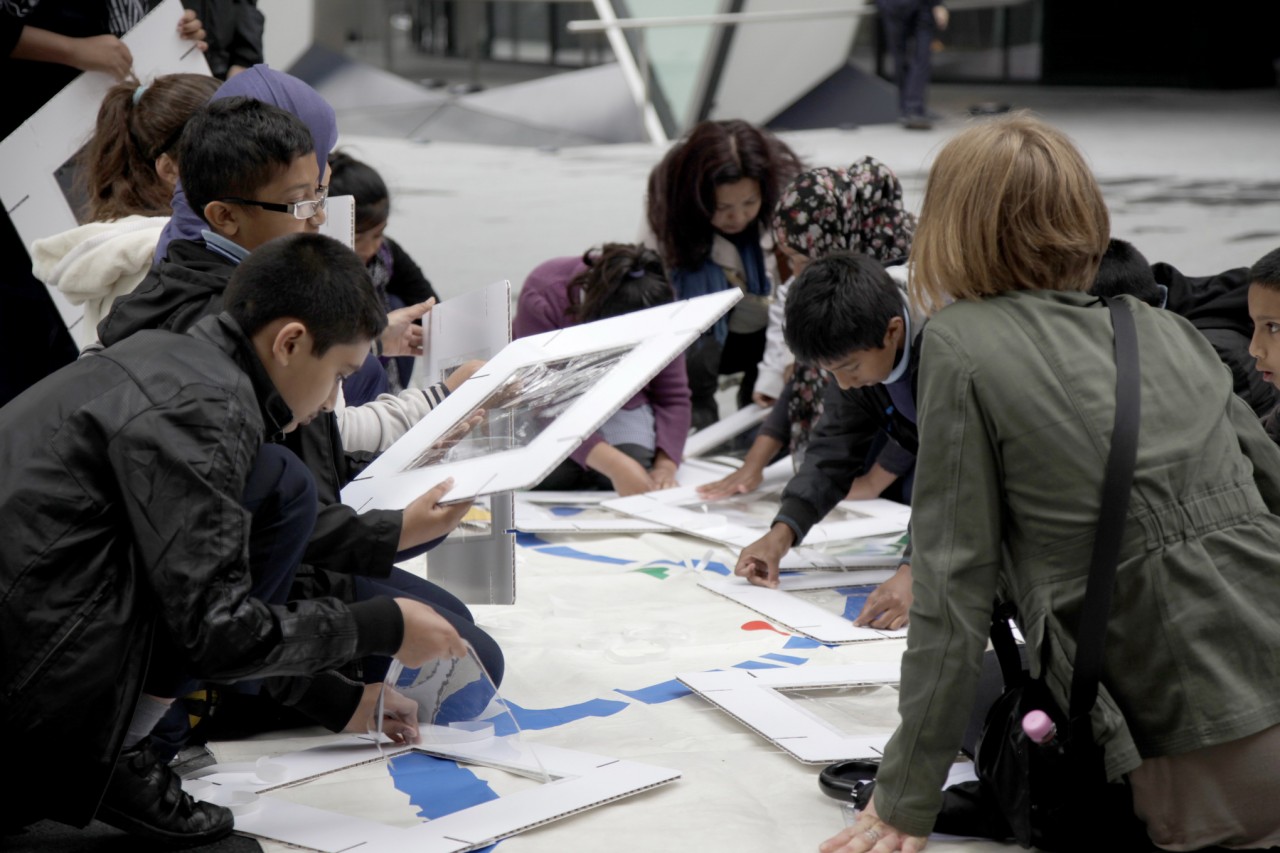 Test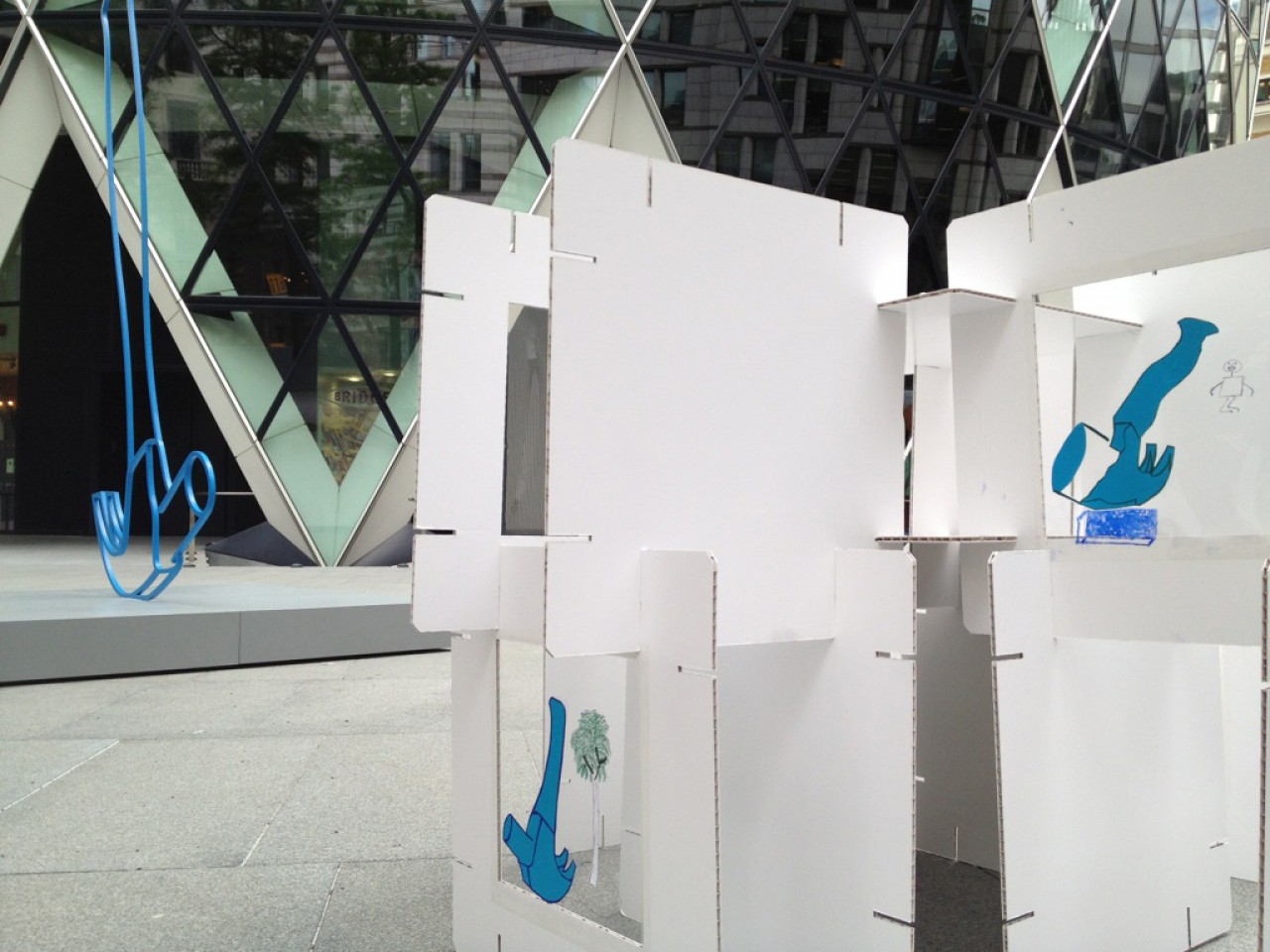 Test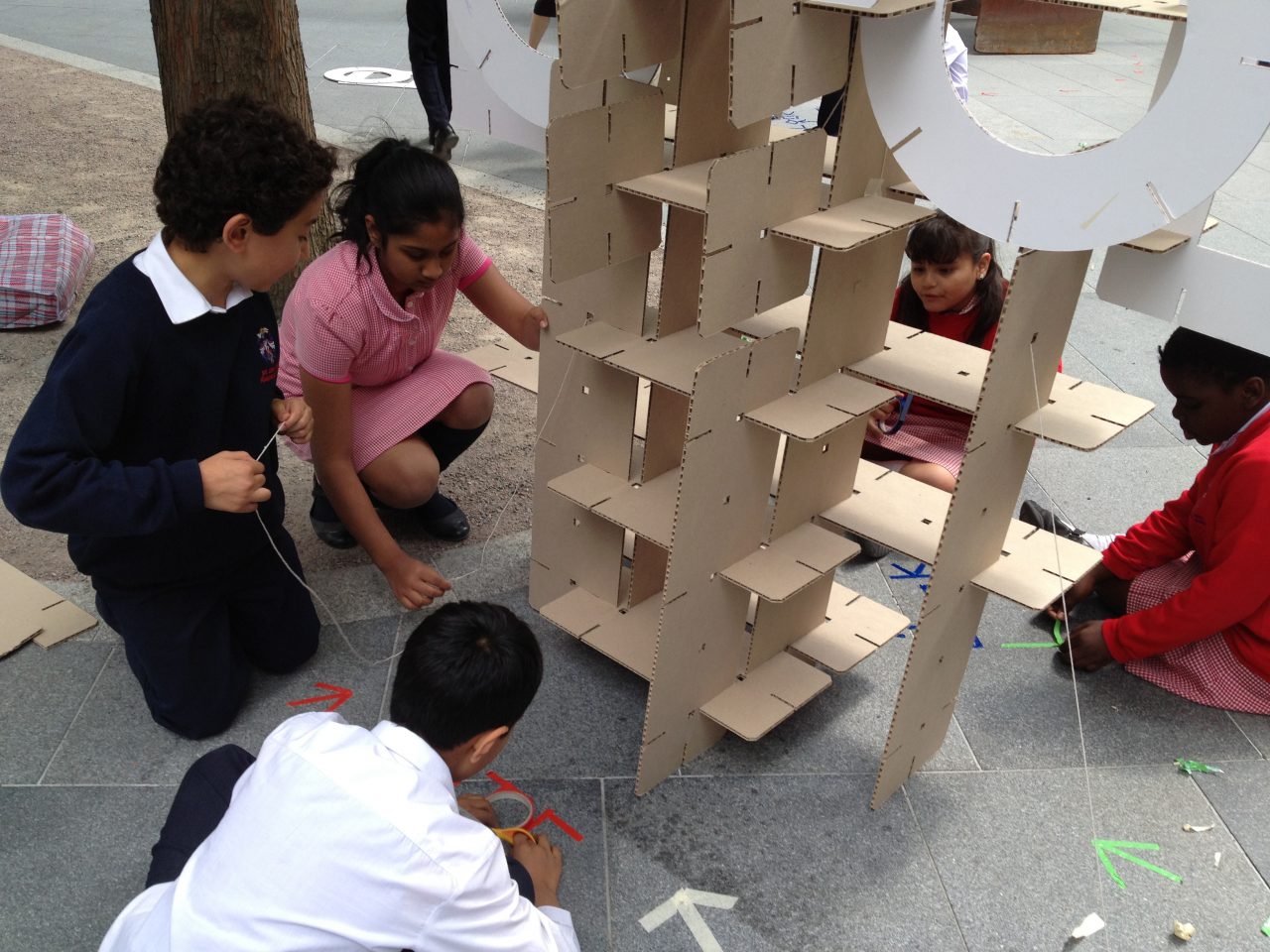 Test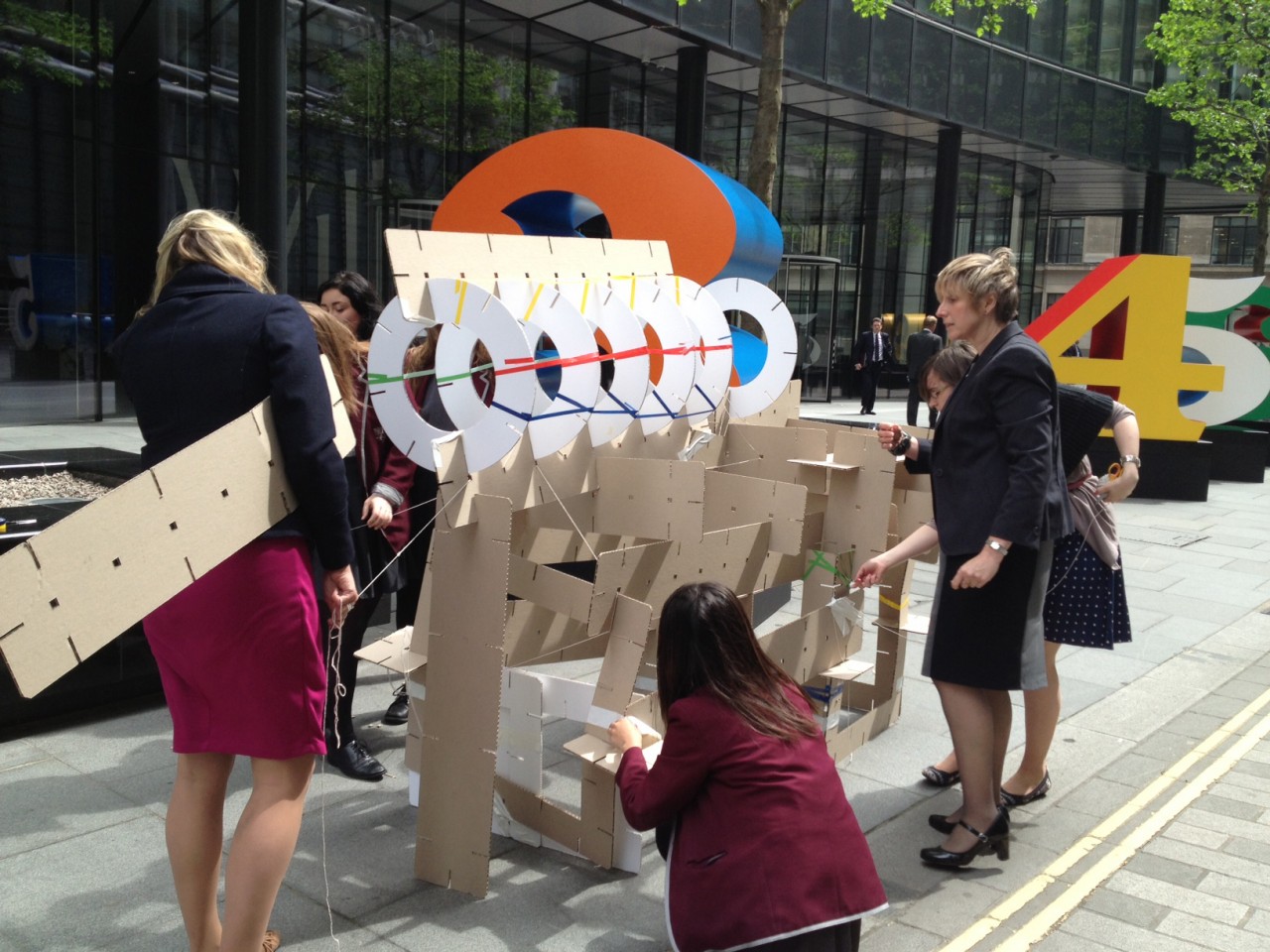 ---
In conversation with architecture education experts Open-City, Mobile Studio devised the ingenious system of modular see-through frames which enabled the children to become both visionary artists and then curators of the city as they decided how their work would literally slot into the public realm – simple, accessible and engaging in its process but spatially complex in its creations.

Fiona MacDonald, Open City
Mobile Studio continues to work with Open City to design modular systems for use by family and young people at Celebrate the City Weekend workshops and other public events.
The system is based on the concept of 'giant house of cards'. Lightweight, it enables participants of all ages to draw and construct their own self-supporting structures with minimal use of cutting tools. The modular slot system provides infinite possibilities of play.
The system is now a regular at Open City's workshops such as 'Archi-Lenses', 'Art Frames' and 'Sculpture in the City'.
Client
Open City
Locations
Gherkin, London
Great St Helen's Sculpture Space at Leadenhall Market
Cheapside, London
Events
Celebrate the City Weekend
London Festival of Architecture 2012
Sculpture in the City
Photography
Open City, Sergio Irigoyen