Modu(Schoo)lar
Primary School for 21st Century Learners
Test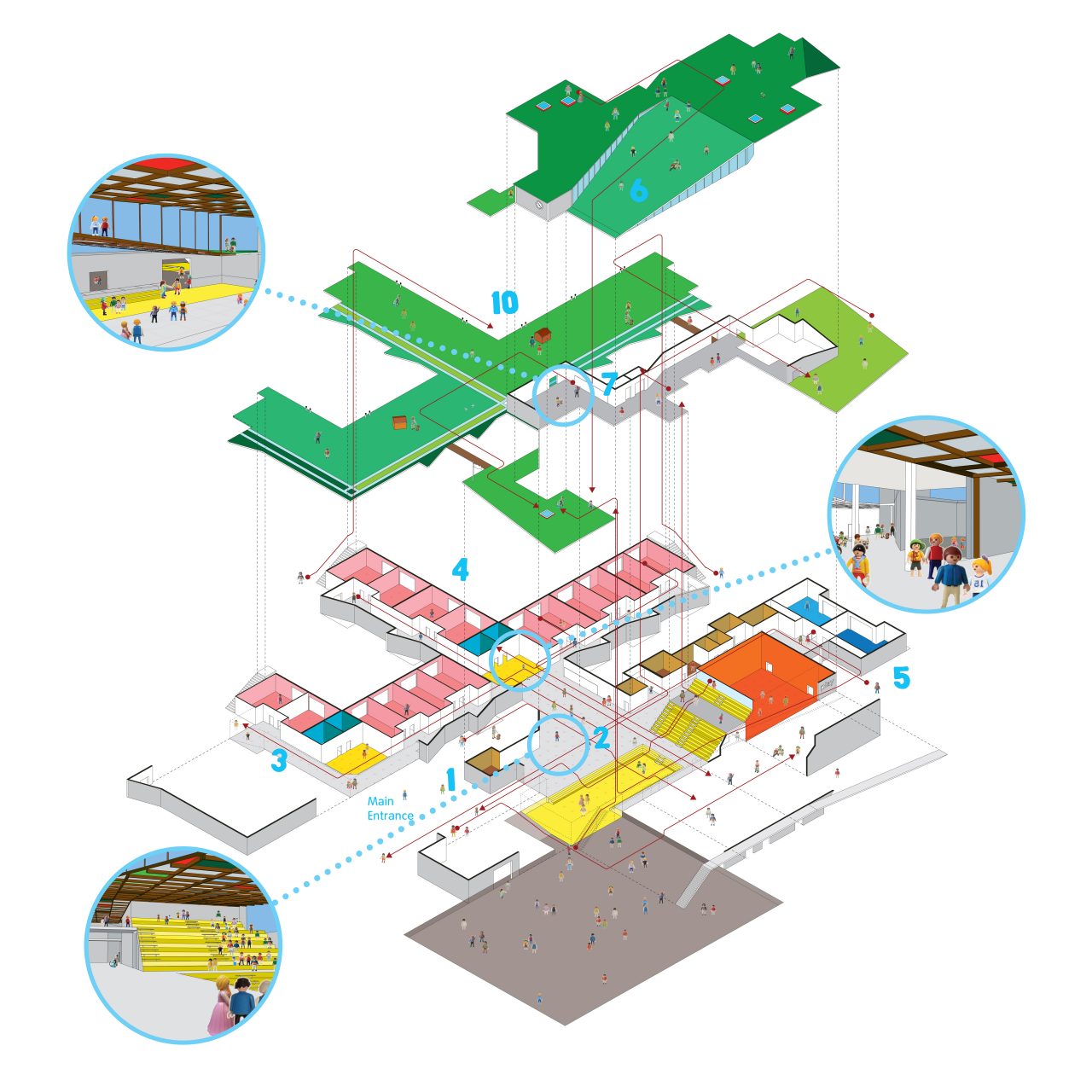 Test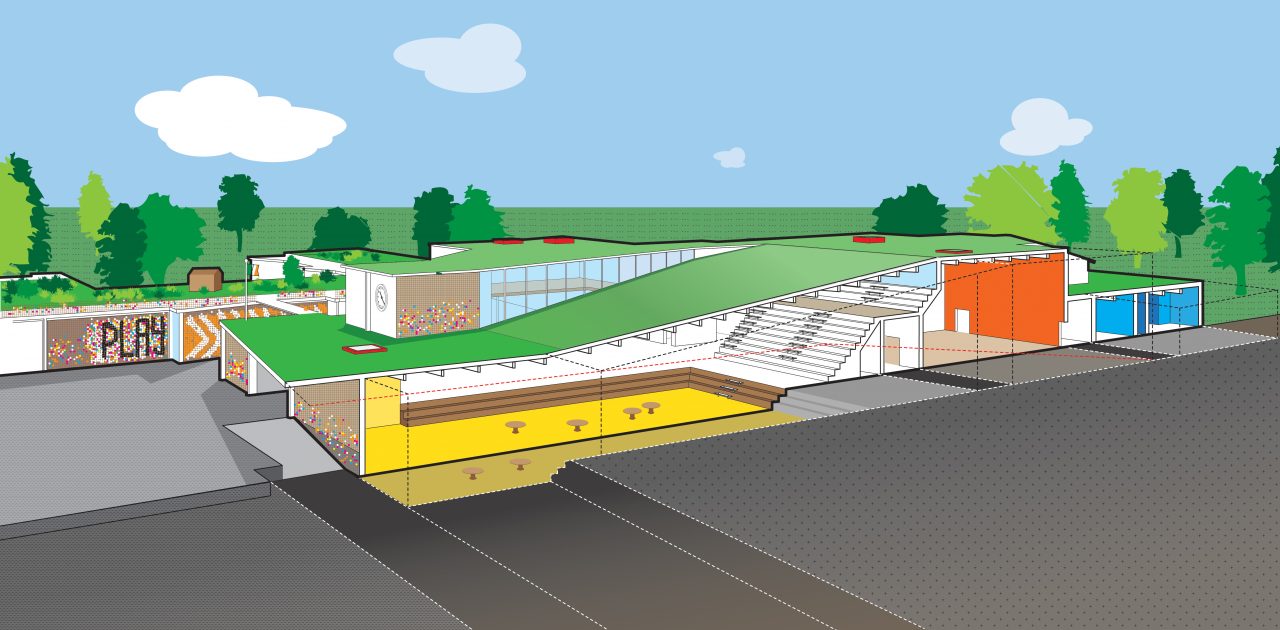 Test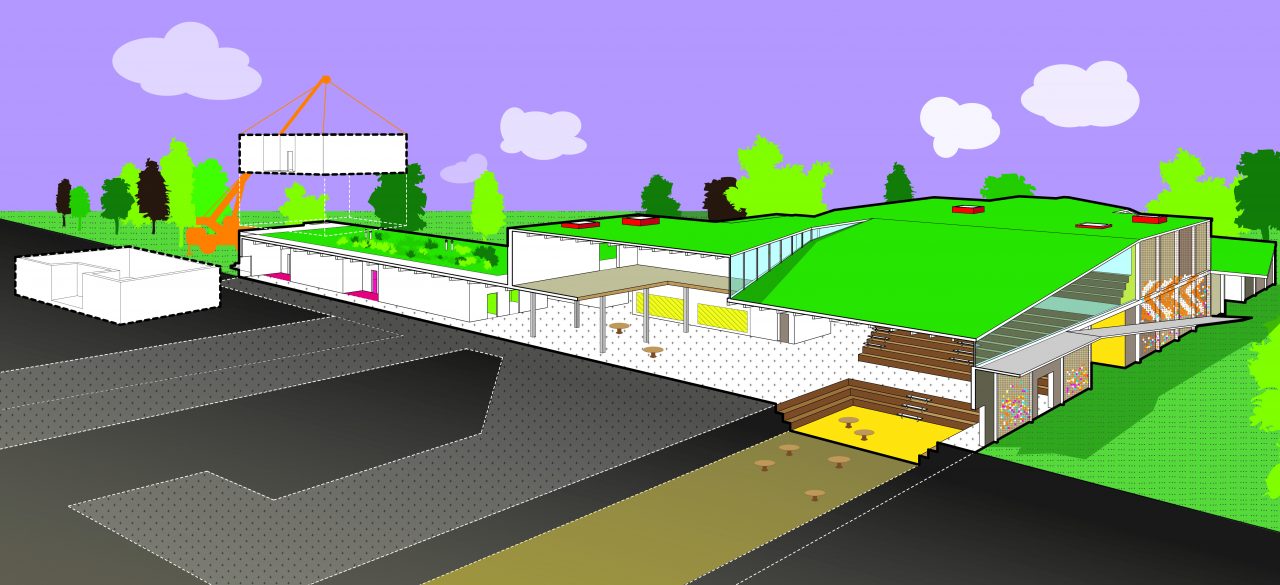 ---
Space and learning…not being told how it should be done but learning to do it yourself. This then is the principal of schools: Learning to learn.

Herman Hertzberger
Modu(Schoo)lar is a design concept for a modular, reconfigurable primary school affording a safe, secure and innovative learning environment for the 21st century.
The design of building is sustainable environmentally and strategically. It consists of two main parts; a permanent wing for staff and amenities, reflected in shape, form, mass and materiality; and a more adaptable wing consisting of a series of modular classrooms, expandable by connecting or stacking.
The concept of the modular system exists throughout the entire building and works on both a macro and micro scale. The volume and height of the building is expandable with modular classrooms. The main internal space is reconfigurable to suit different uses. On a human scale internal and external walls are modularized surfaces which can be customized and/or replaced for new academic years.
The interaction with the school system as a building is implicit, both as an active participation and as a learning device.
Client
Department of Education + Skills Republic of Ireland
(Ideas Competition)