The Lookout
Langley Vale Visitor Hub
Test
Test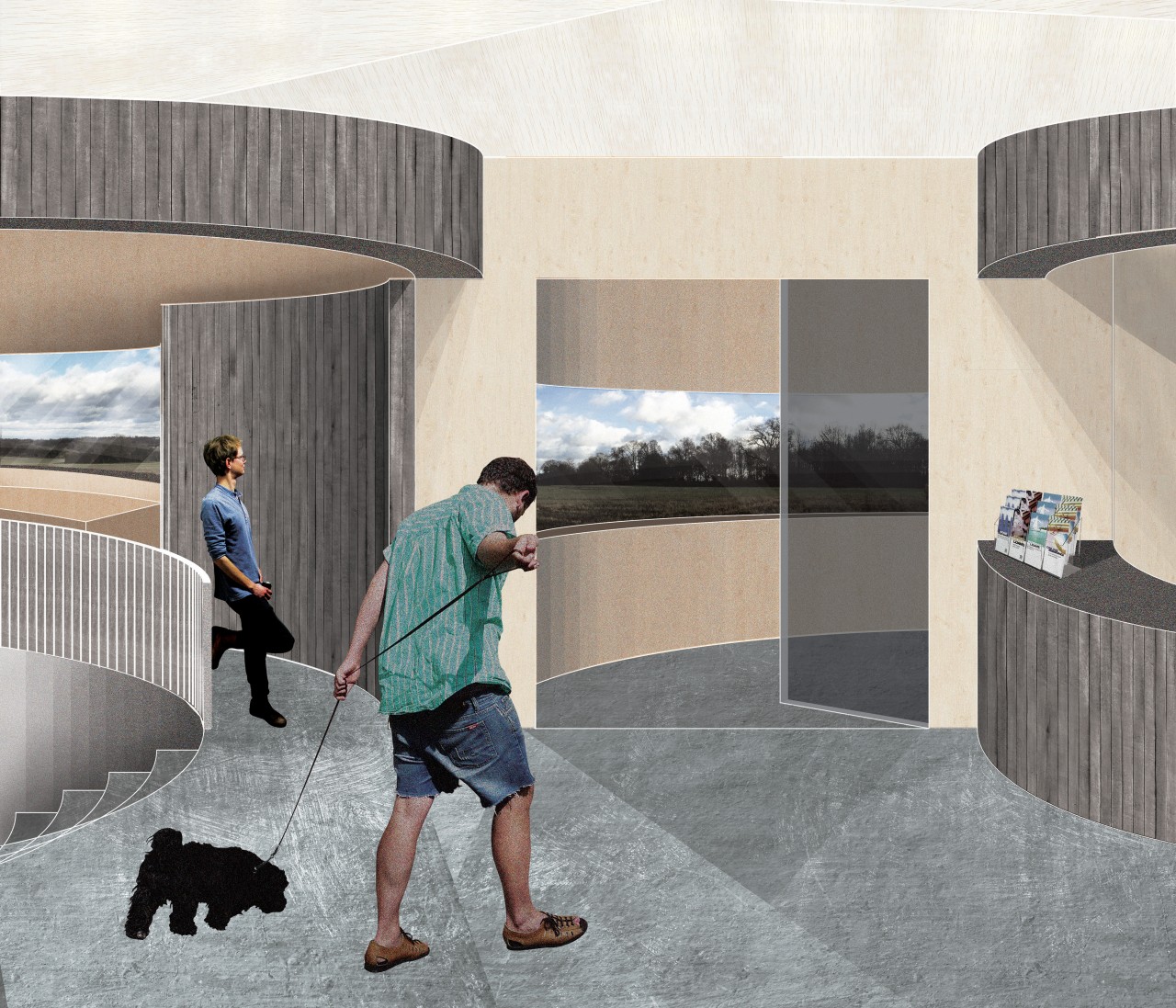 Test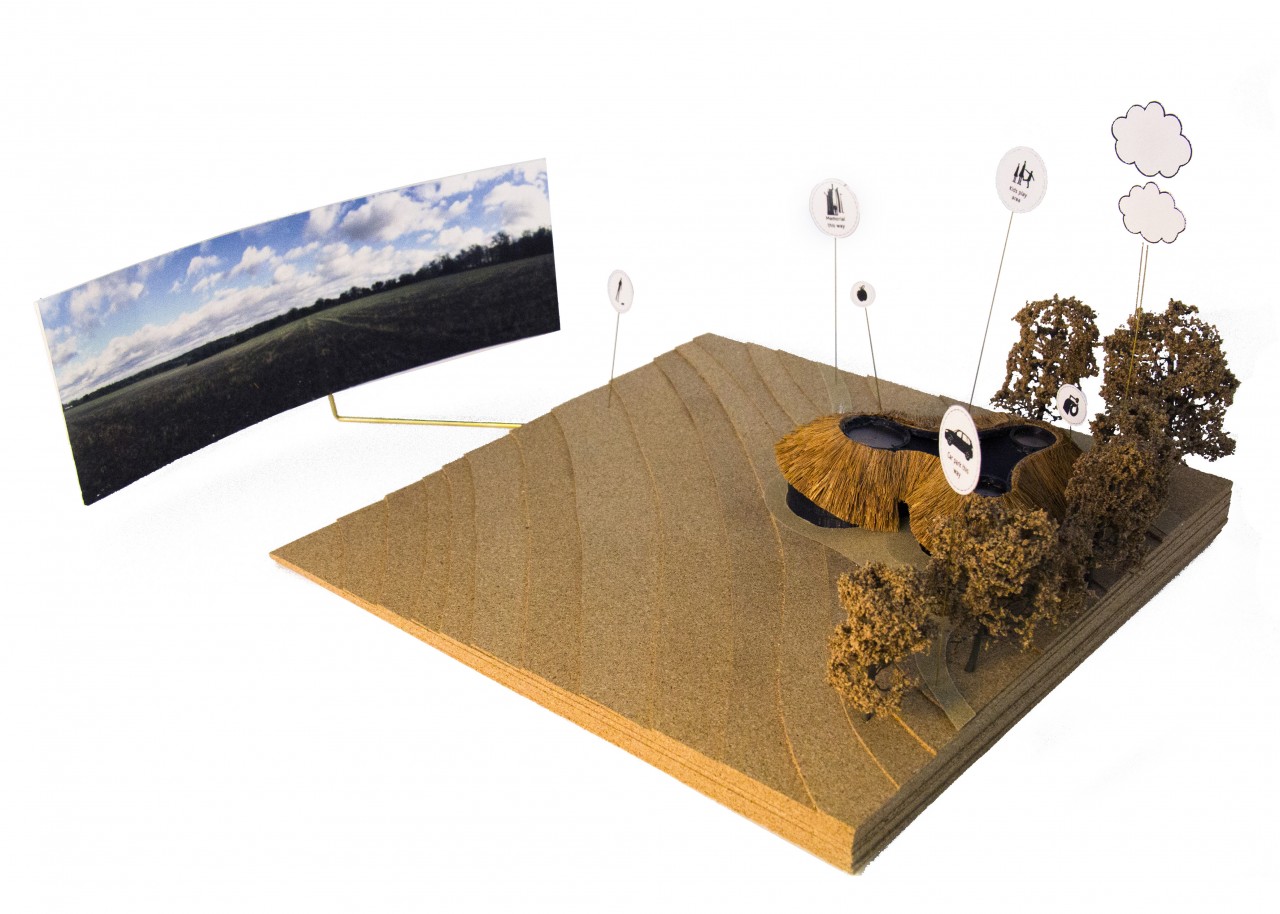 Test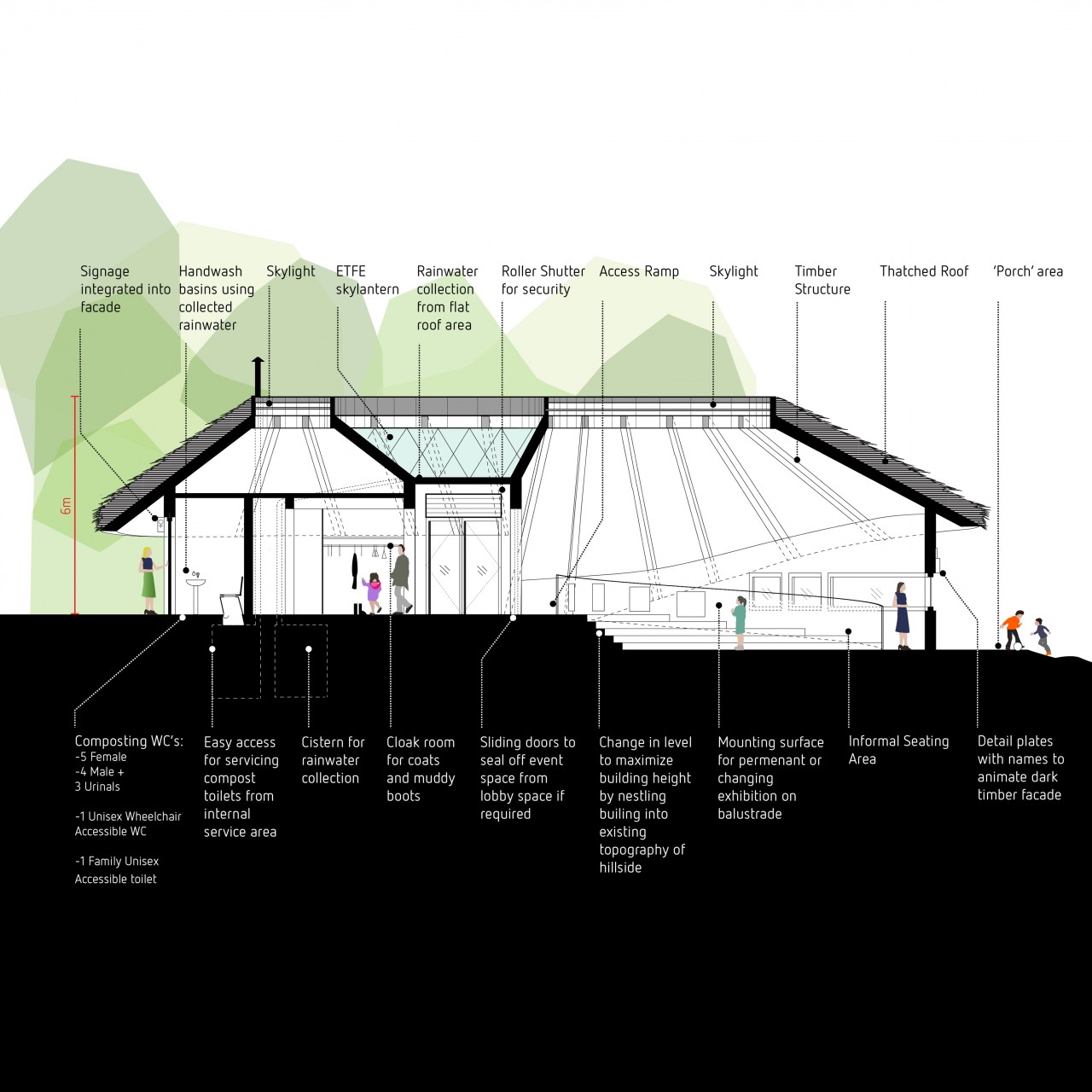 Test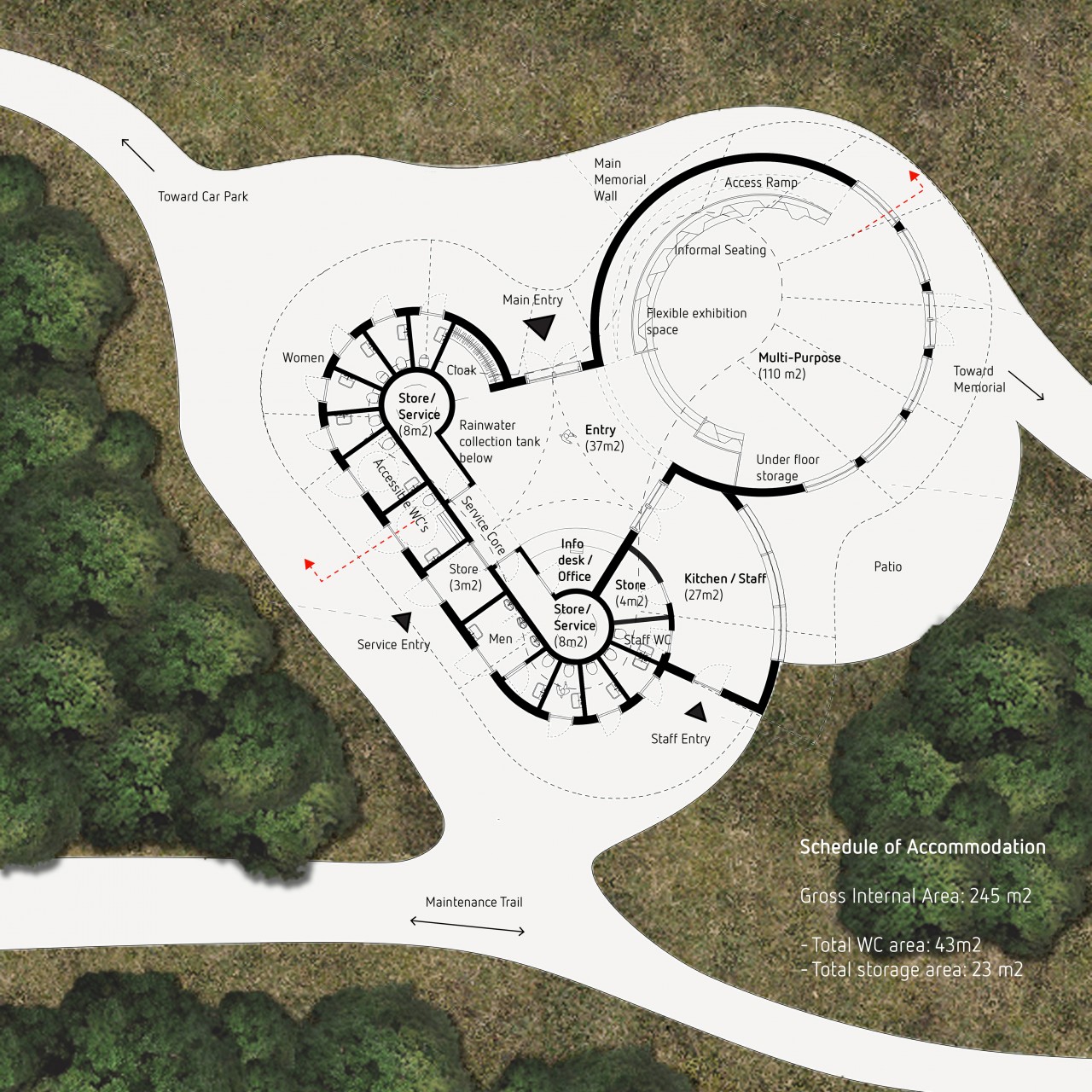 Test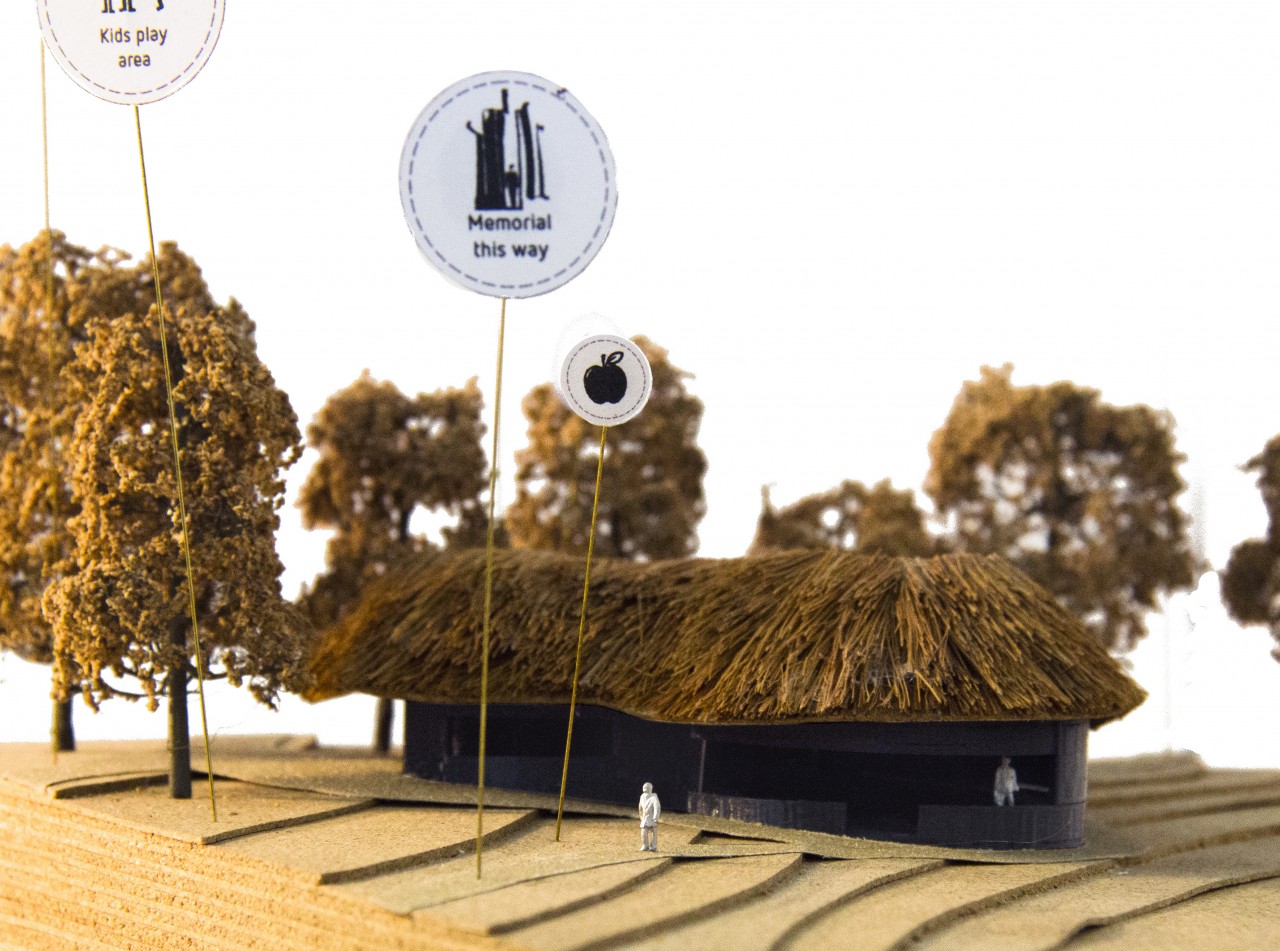 ---
At its heart, the design centres on the creation of a dynamic and functional space. Uniquely the scheme proposes a building with no apparent 'back', giving credence to the distinct radial plan which not only establishes a strong sense of identity, but also aims to engage the community and new visitors alike with its openness and outward orientation.
This radial plan, a nod to traditional Oast houses that dot the countryside in nearby Sussex and Kent, is the result of a carefully considered balance between exterior accessibility and internal pragmatic space. Within, the plan is split between three distinct zones: Public, Staff and WCs. All three are clearly linked yet each has the option to be closed off – opening/shutting the thresholds between, both for practicality and security reasons.
The main multi-purpose hall is nestled against the two tangents created by the adjoining circular volumes. The cleavage between creates the space for the circulation and the articulated entrance area. The circular geometry also dictates the space for family friendly composting WCs. The staff area is similarly incorporated, containing a small kitchen and office space.
All three zones are brought together by the subtle curves of the thatched roof that is sympathetic to the surrounding landscape. It opens up to the panoramic views of the park before closing up again to form a framed and articulated main visitor entrance. The ribbon like structure of the roof originates from three circular skylights, flooding the building with natural light. The space in between the skylights over the entry area form a rainwater harvesting system to be used in the building to minimize the services required.
The vertical timber cladding of the building will be fitted with a clipping system that allows for customisable plated brass 'fins' at multiple levels that will act as functional signage and name plaque for those who contributed to the development and preservation of the woodland. The brass will stand out from the darkened timber façade, catching the sunlight and, over time, will develop a distinct patina.
Client
Woodland Trust
(Design Competition)
Location
Langley Vale Wood, Epsom