K.House for Ghana
USD6k Challenge
Test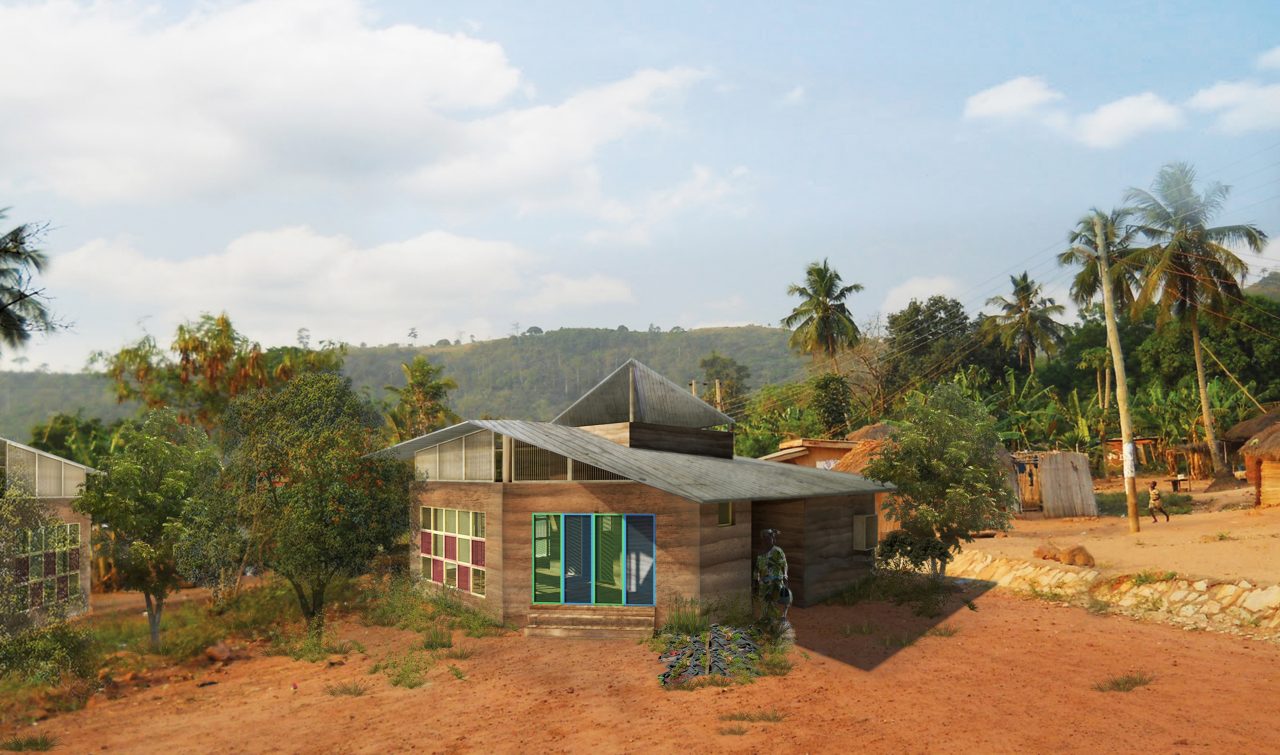 Test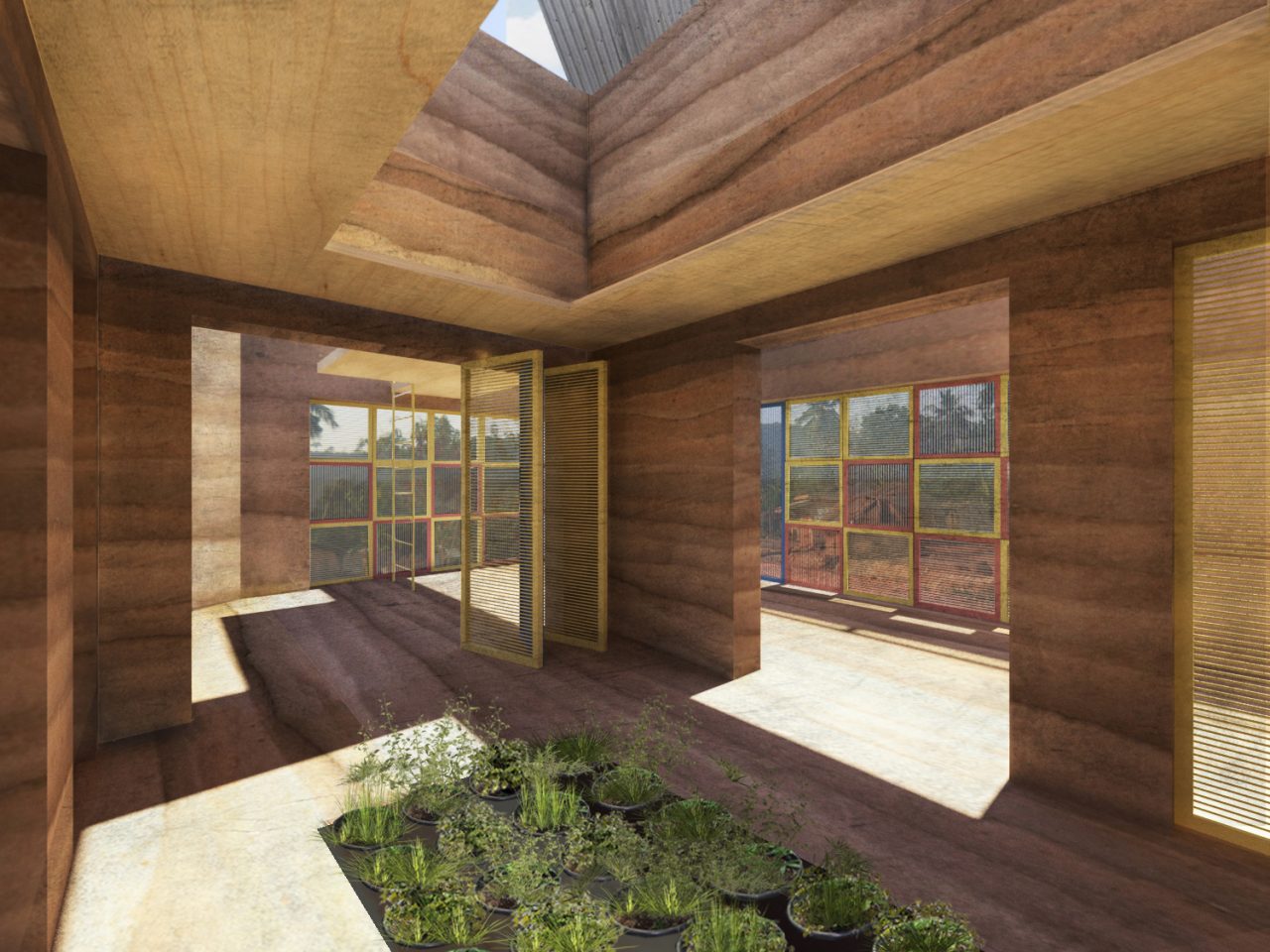 Test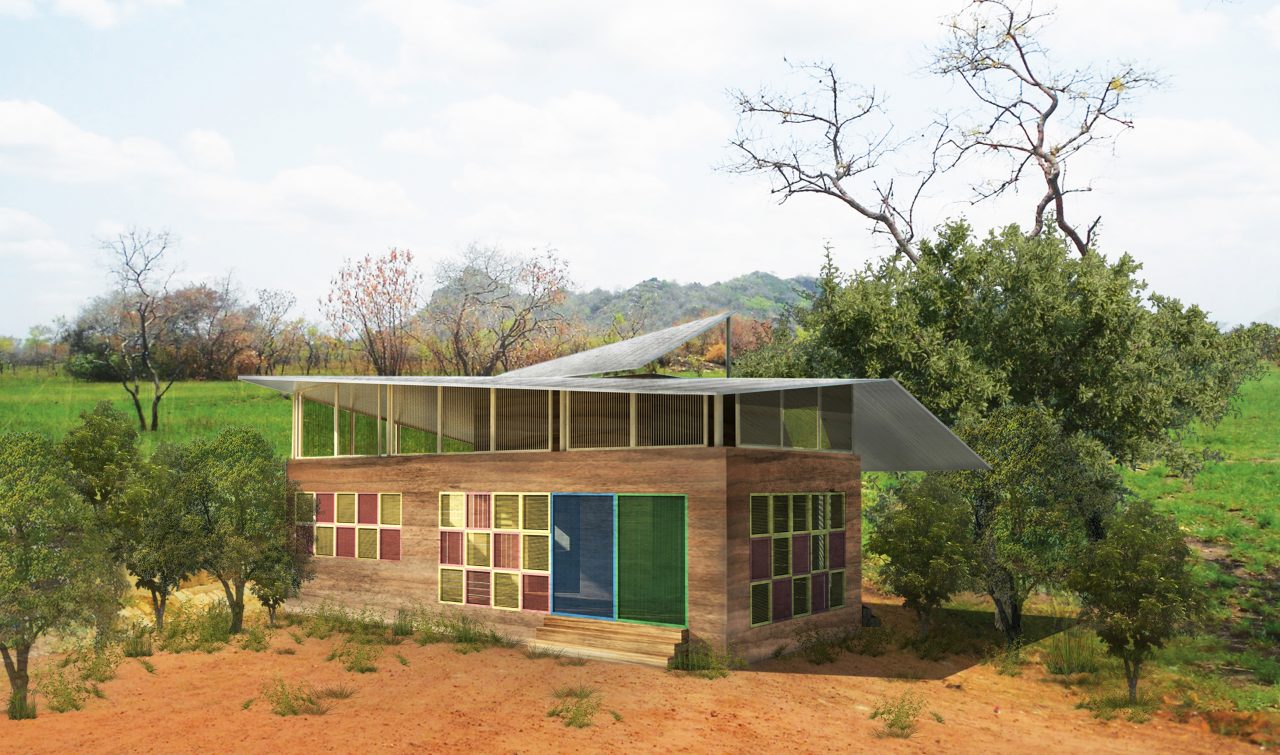 Test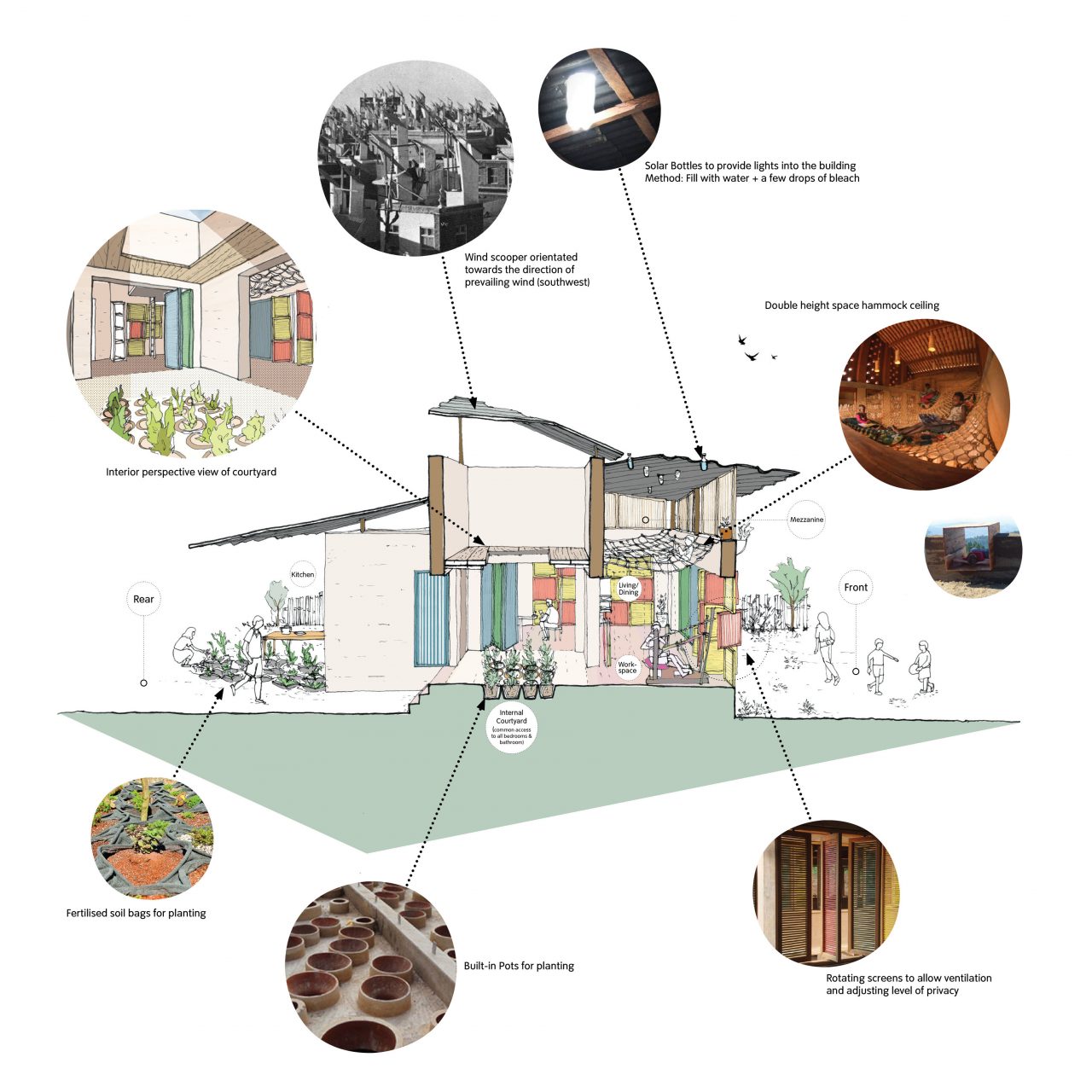 Test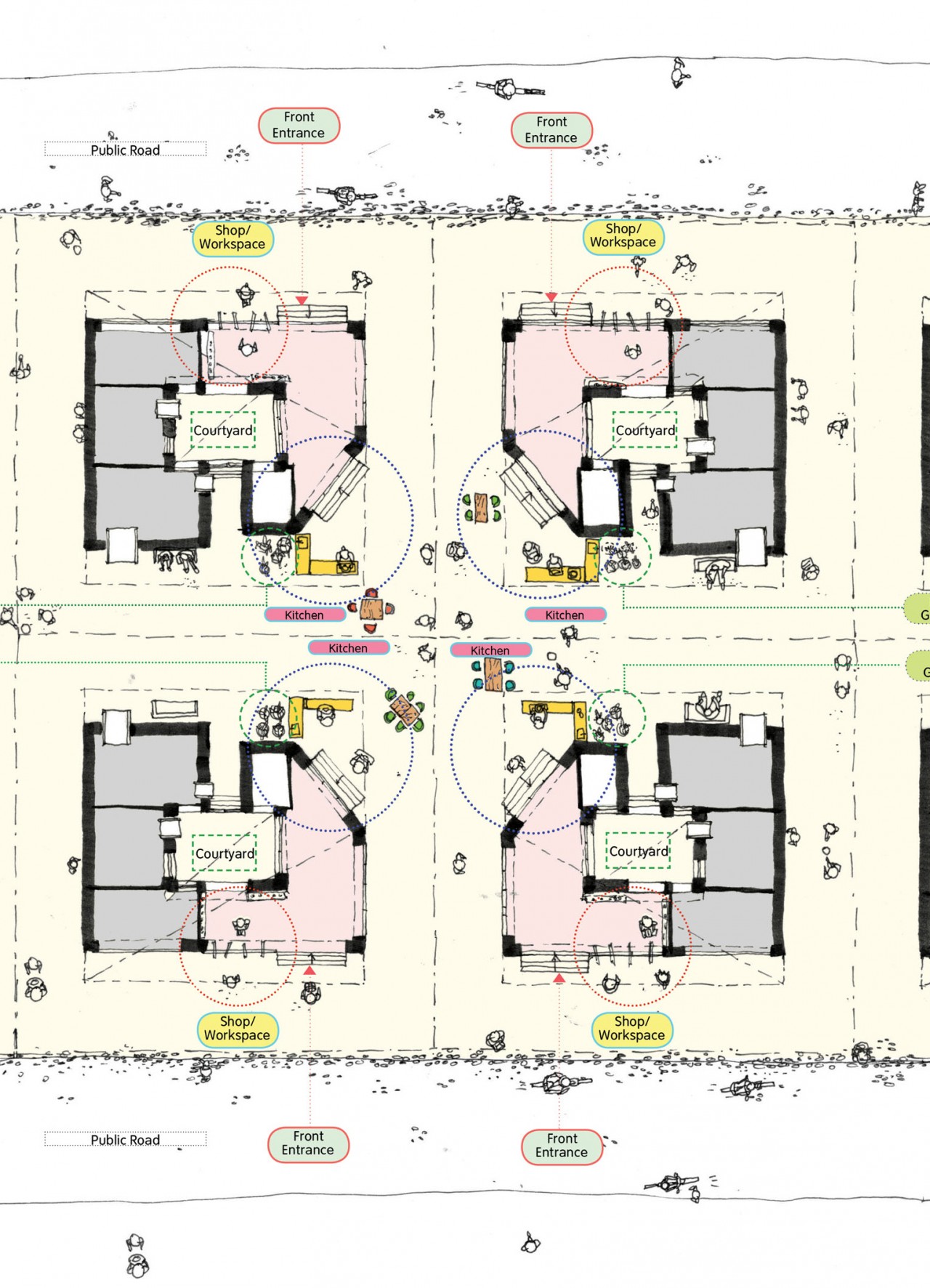 Test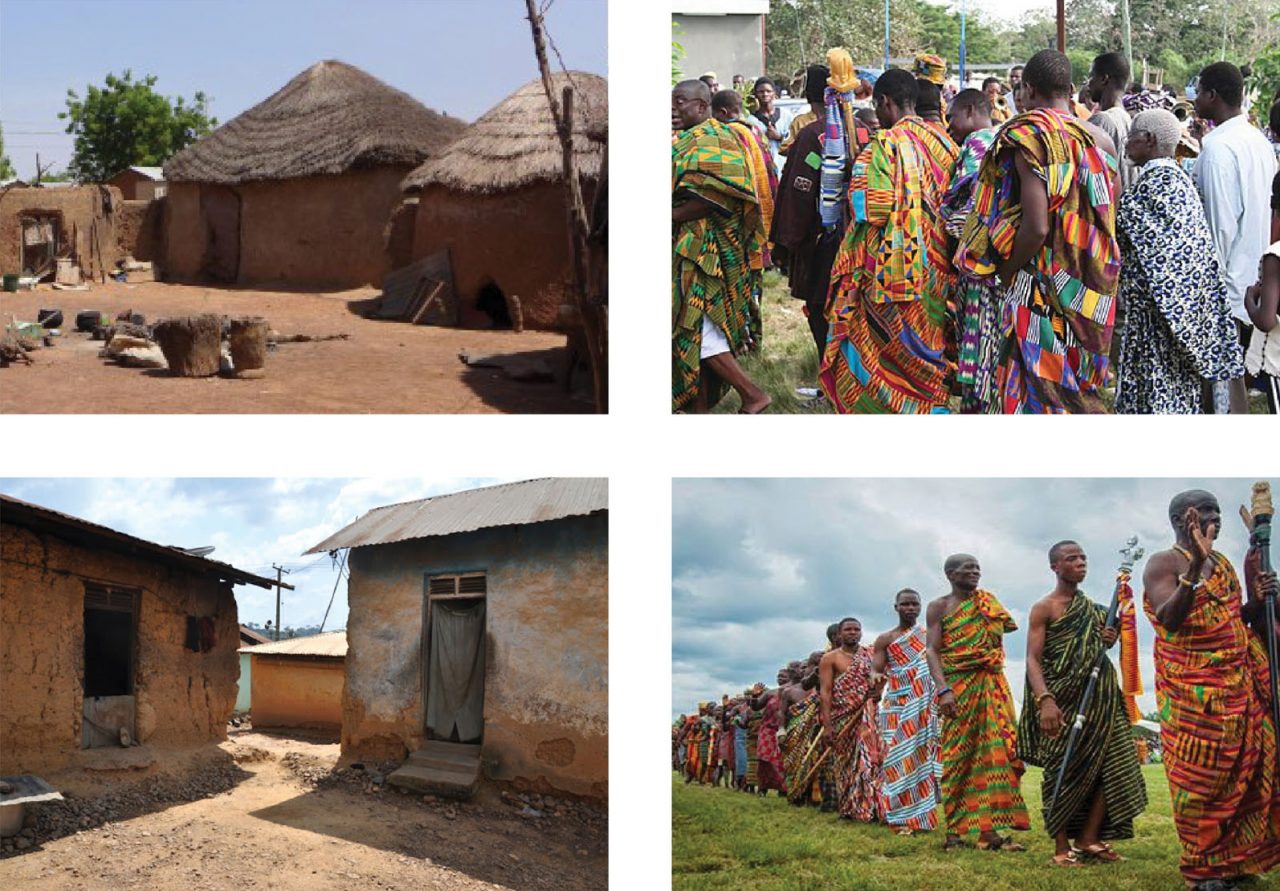 Test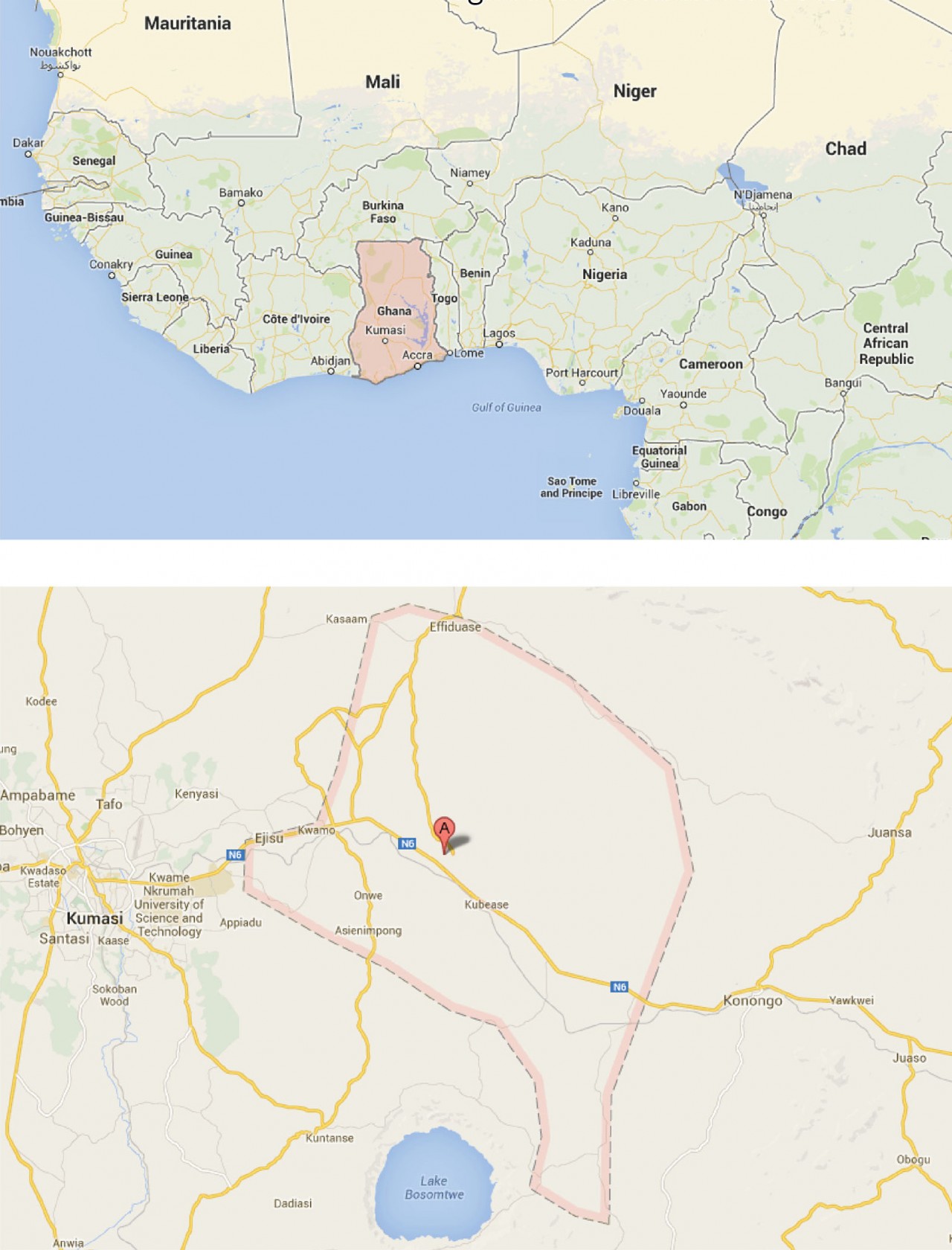 ---
'K.House' by Mobile Studio Architects is an open source, repeatable, modular design house for the rapidly growing town of Ejisu in the Ashanti region of Ghana. It is influenced by Kente cloth, a type of silk and cotton fabric made of interwoven cloth strips.
Kente cloth is the second largest trade of the local community. The industry currently employs approximately 40% of the local population and the K.House has been specifically designed for this particular demographic.
The basic module of the 'K.House' consists of rammed earth walls adorned with a customised ?Kente façade?. Rammed earth construction technique is well known given that earth is cheap and readily available. The proposed ?Kente façade? is intended to be a cladding of sorts, crafted together by weaving recycled materials such as metal and wood. A technique much used by the artist El Anatsui.
The house is protected from the weather by a dynamic roof made of corrugated zinc sheets, excellent for keeping out heavy rainfall. Between the roof structure and the top of the wall is a series of fixed timber screens allowing heat to escape from the internal spaces.
Each house is rectangular in shape with a notched corner which forms the external kitchen area. The notched corners (ie. kitchens) of four different households would face inwards to create a collective and informal sociable private courtyard where different families could share conversations and mingle over meal times.
In the middle of each K.House lies a little private courtyard, a key design feature. This courtyard serves multiple functions. It eliminates the need to have corridors inside the house so as to maximise floor area for usable internal space.
Award
Mud House Design Competition 2014 – Shortlisted