Wonderlab Gallery
National Railway Museum, York
Test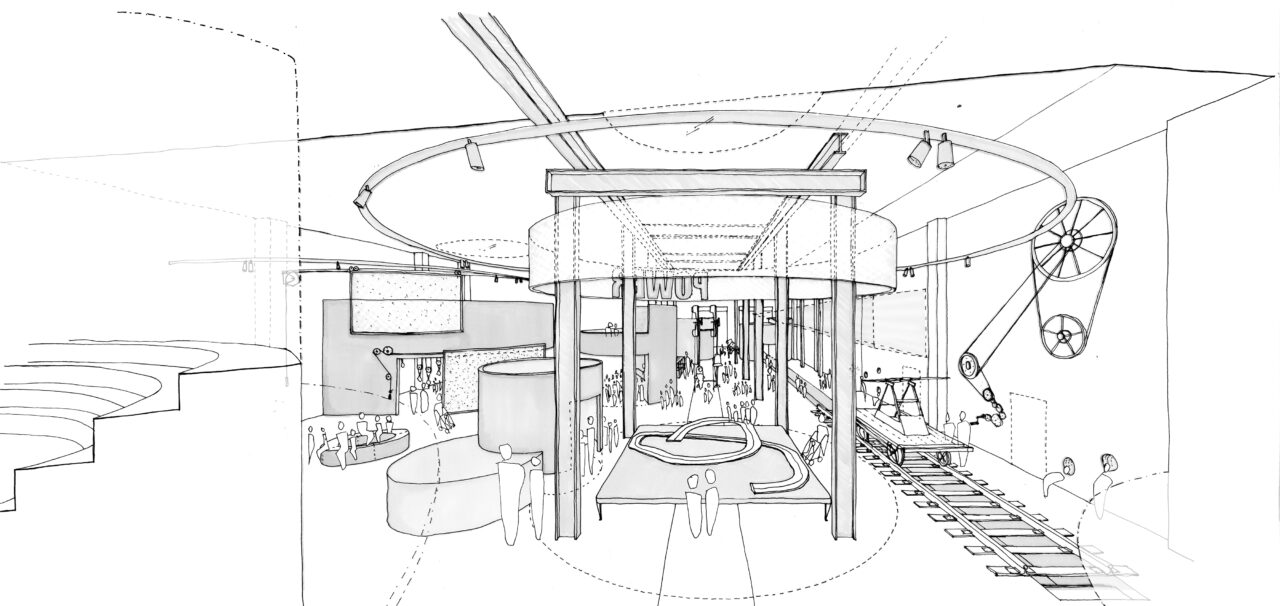 ---
Mobile Studio Architects in collaboration with Studio C102 was among five teams shortlisted for the design of the new £3m Wonderlab gallery at the National Railway Museum in York.
The competition brief was to create an interactive gallery within the National Railway Museum's ground floor engineering workshop, forming part of the Museum's Vision 2025 masterplan.
We imagined a gallery that would instil a fascination for engineering in young visitors, through powerful interactive experiences. Inspired by railway turntables and by Heath Robinson, our design language focused on the mechanical and exposed the function of new mechanically operated parts, such as sliding screens, and adjustable lighting and signage rigs. The proposal aimed to create excitement and a sense of wonder about how things work, and to make Wonderlab's architecture another element, both to experience and to learn from.