Elevate
Wembley Park Drive Urban Regeneration
Test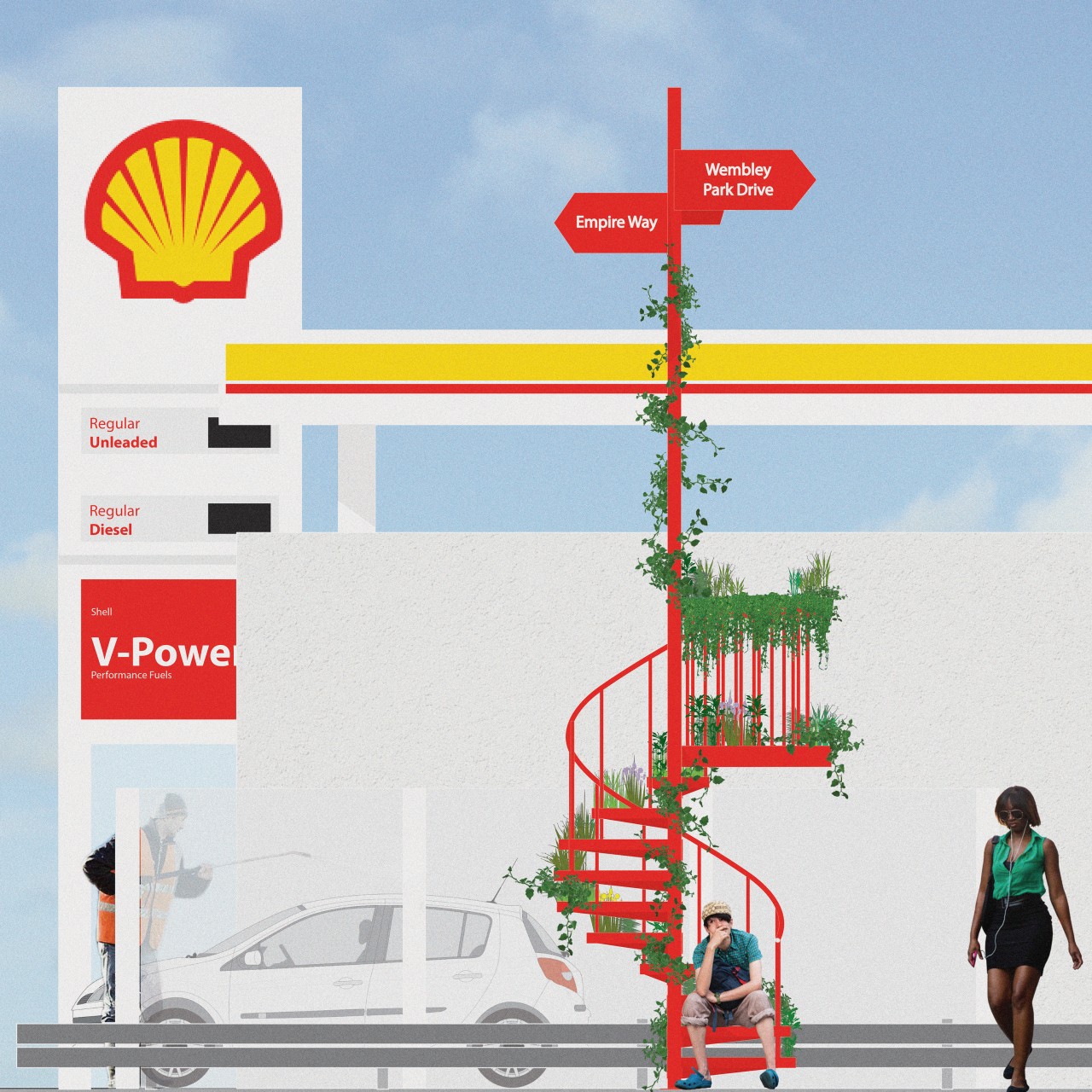 Test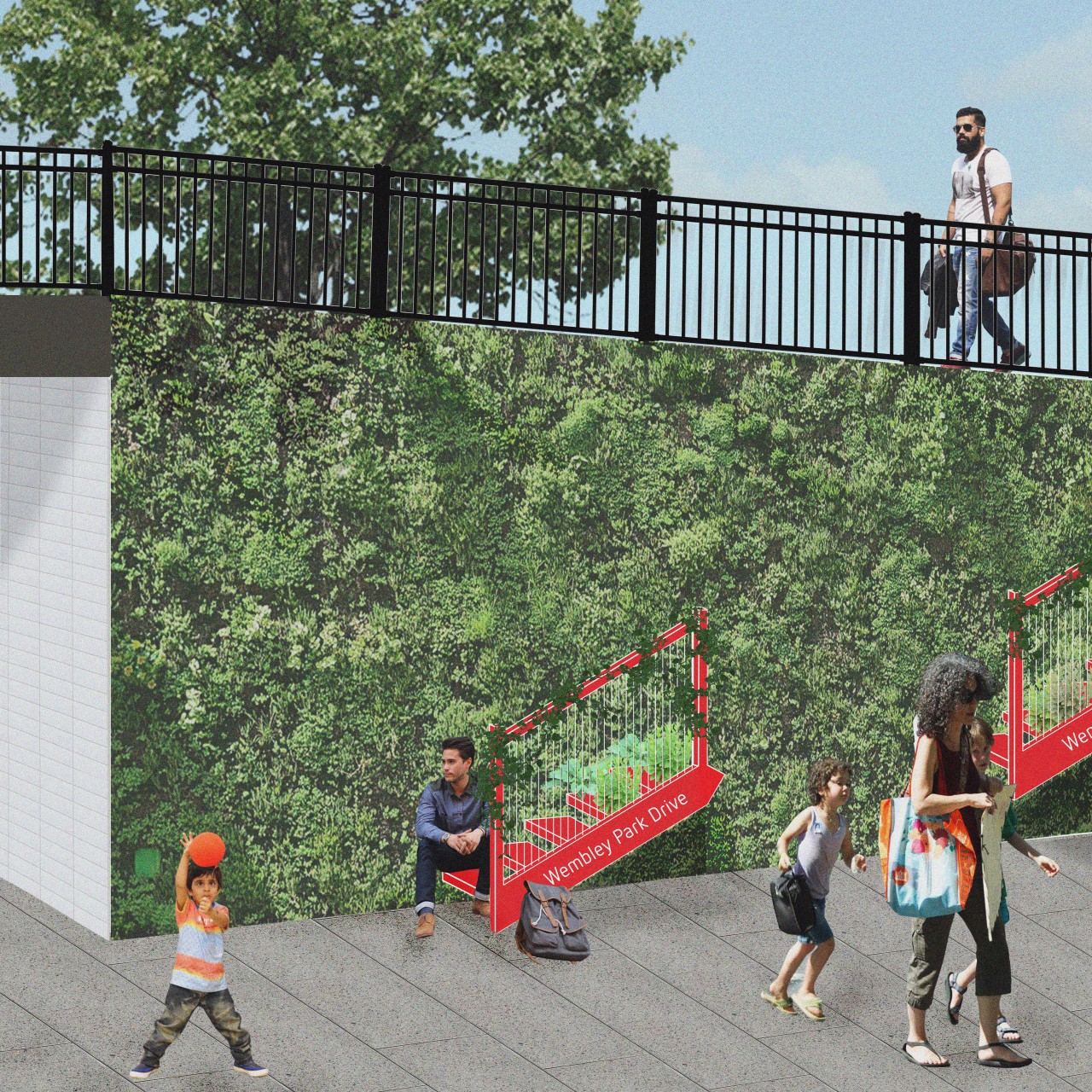 Test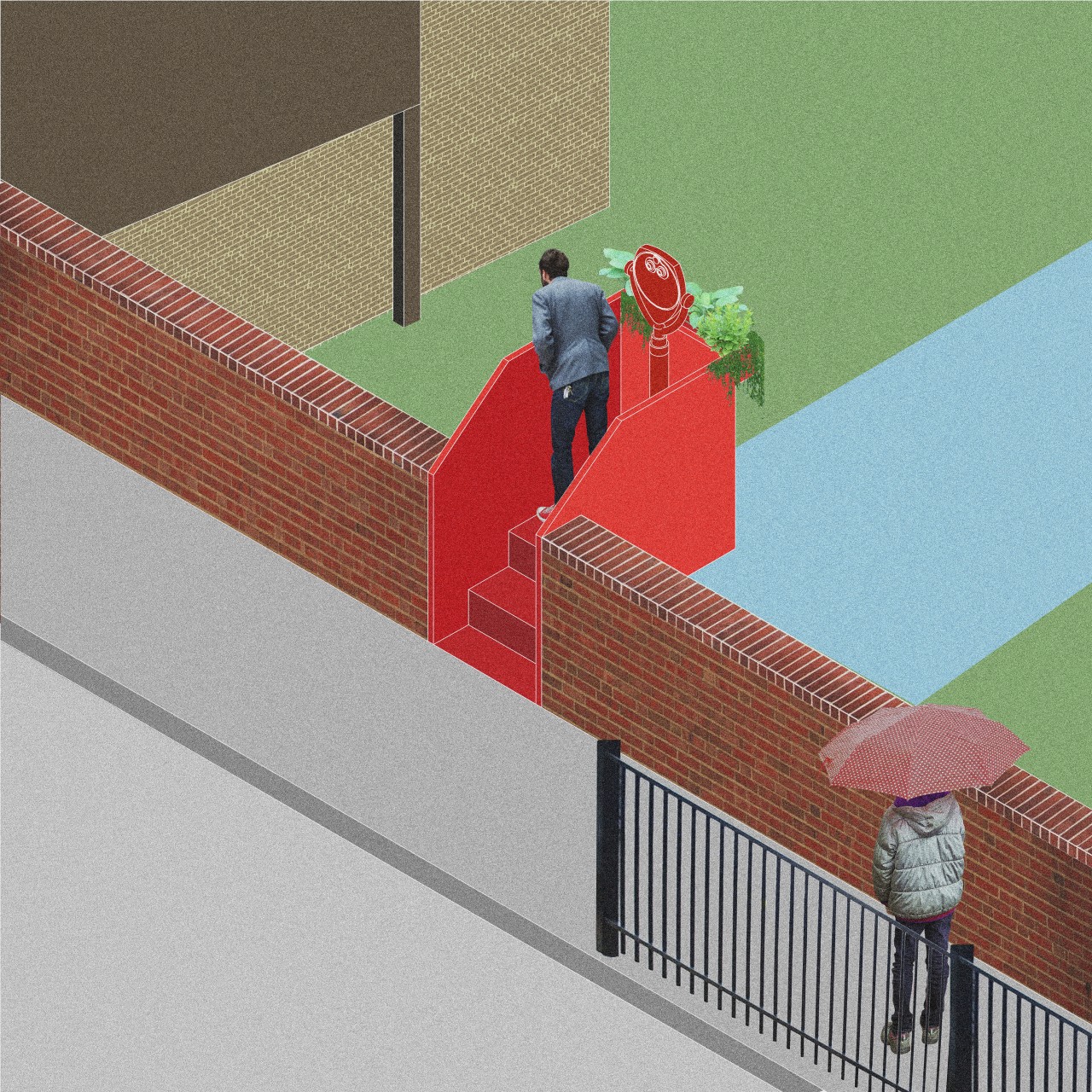 Test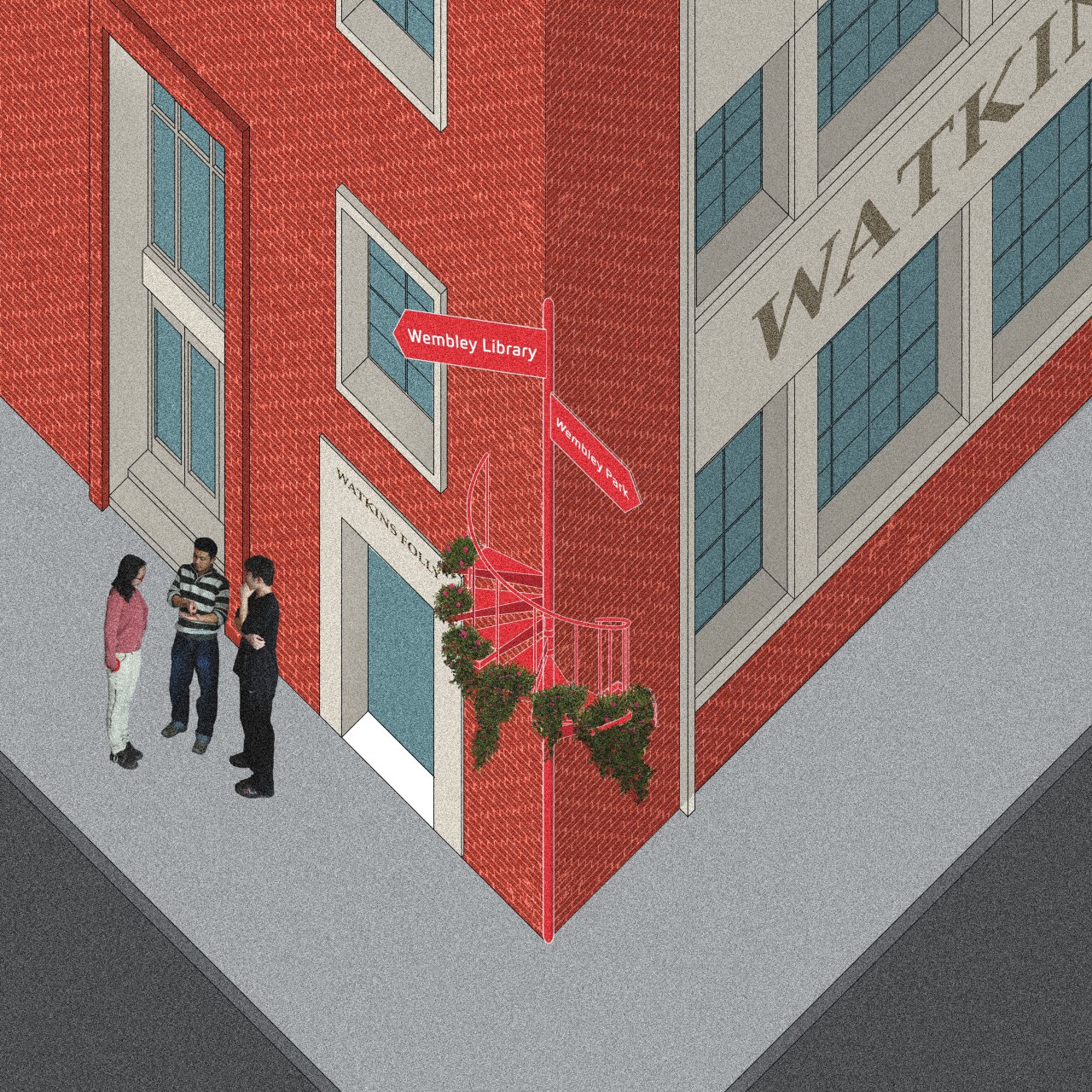 Test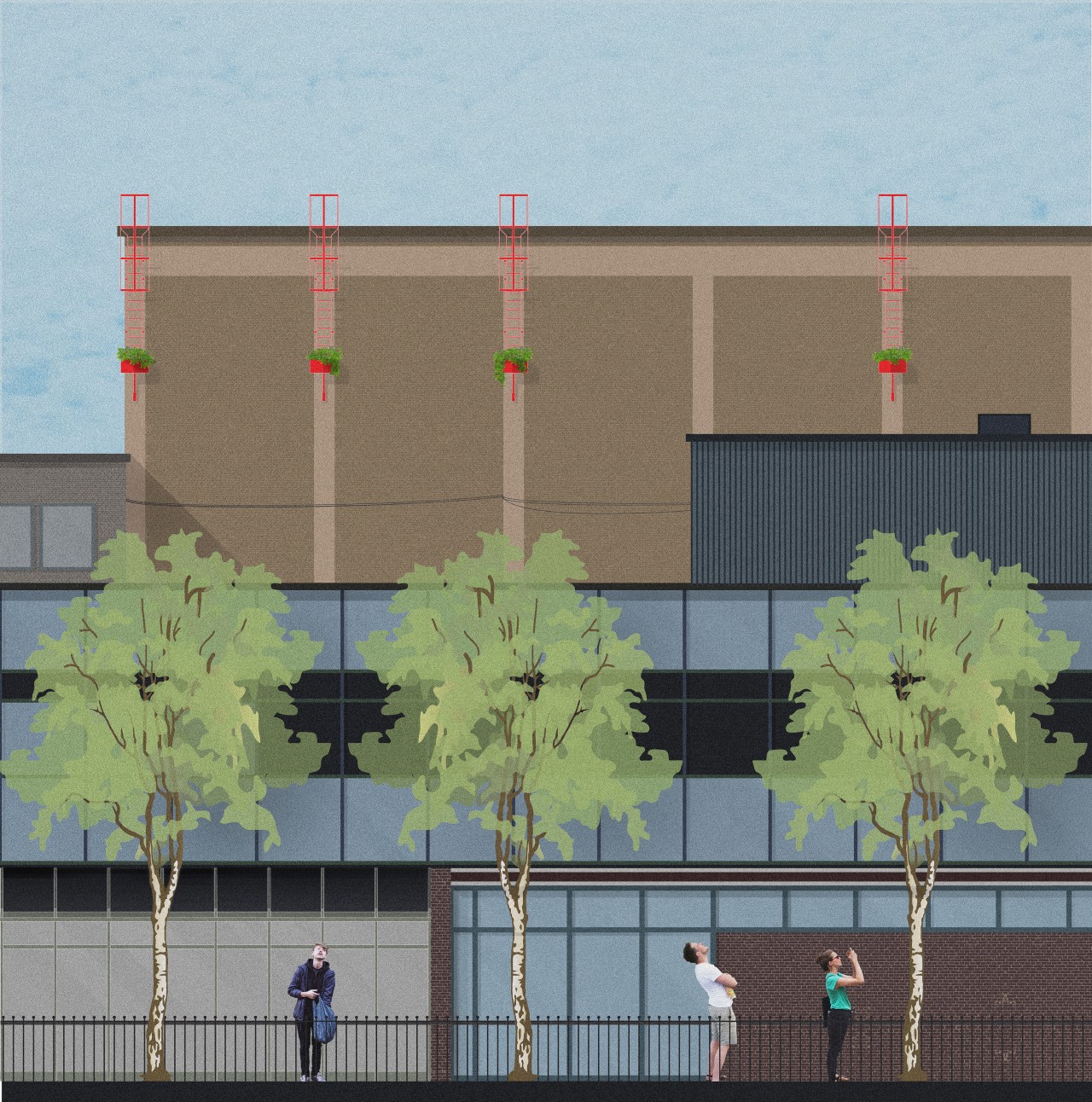 Test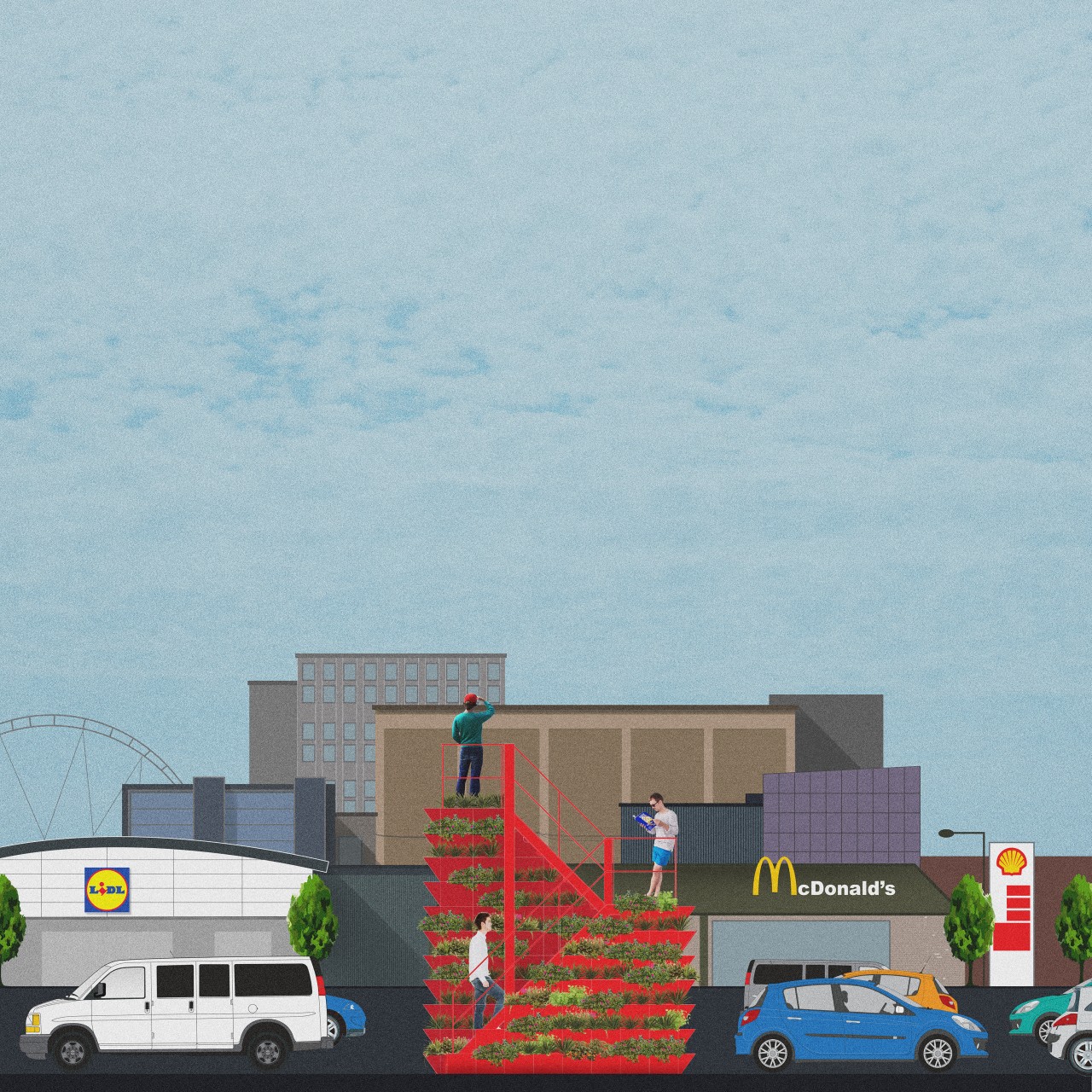 ---
Elevate proposes six micro parks into the neighbourhood providing moments of pause, escape and of greenery.
Wembley is synonymous with spectacle; home to the Olympics, football, exhibitions, concerts and more. Its position in London has evolved from humble rural beginnings into one of the largest entertainment centres in the world. The traditional high street configuration of Wembley Park Drive has therefore encountered unique challenges due to this drastically evolving context.
In this project we propose an alternative way of navigating the high street, elevated from the traffic below. A series of stairway follies perform as a place making and way-finding hybrid. Designed for residents, workers and visitors, the follies become a series of elevated pocket 'parks', placed strategically throughout the site. Both individually and as whole the 'elevate' elements create several levels of legibility through the use of tectonics, brought together by colour and apparent use. On the most visible level they provide a series of bright red signs. They also provide living green environment that improves the visual amenity of the area. On a third level they offer occupation, ranging from brief to transient, intentional to imaginary. Together they can read as a narrative, of fragments remaining from a past event or superstructure, or of a future infrastructure yet to be built.
Award
Wembley Park Drive Urban Regeneration Competition – Shortlisted
Organisers
Brent Council, The GLA, High Street Works, Meanwhile Space and The Architecture Foundation
Location
Wembley Park Drive