The Gaze of the Auto-Icon
Architectural Installation for The Big Draw 2008
Test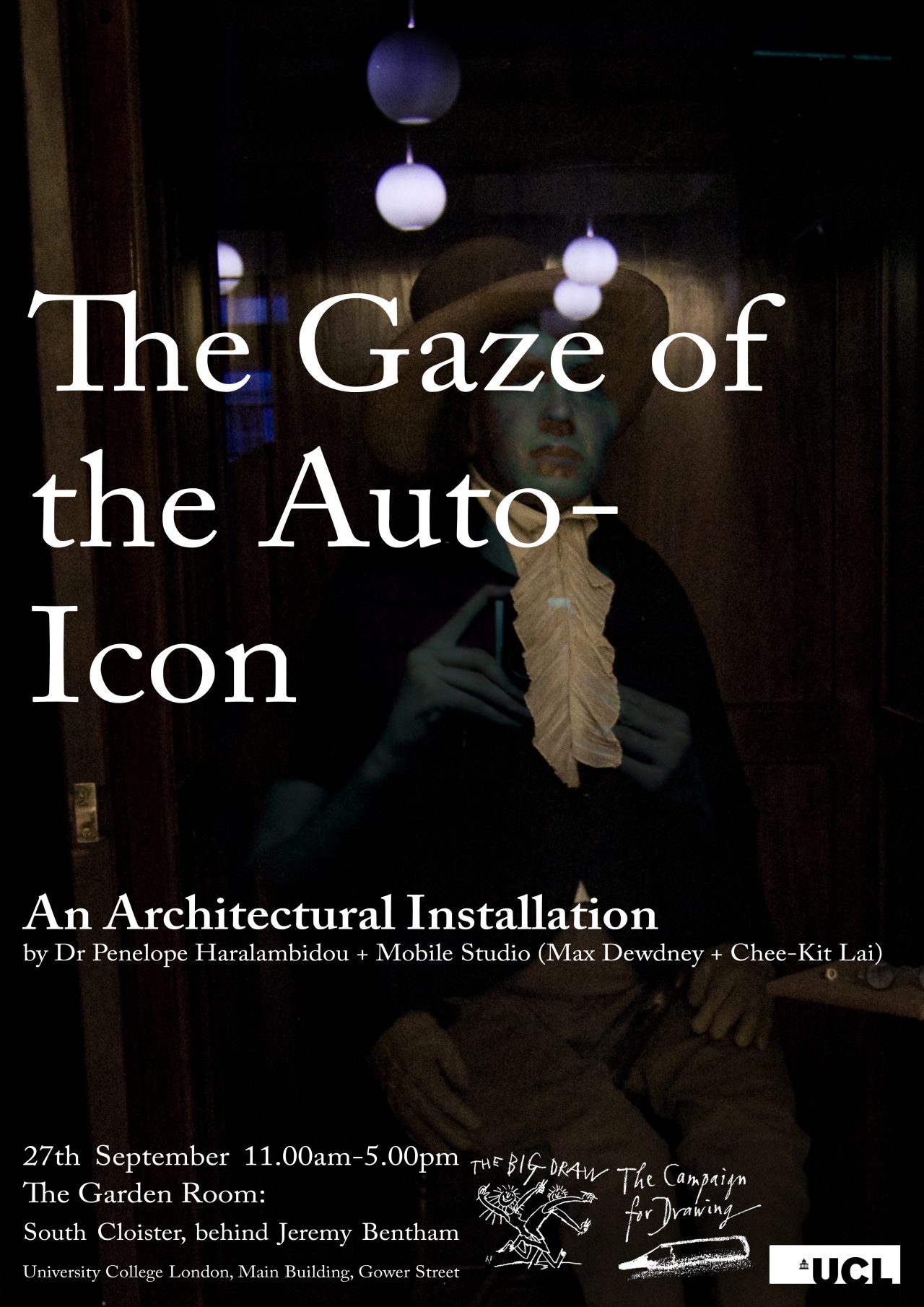 Test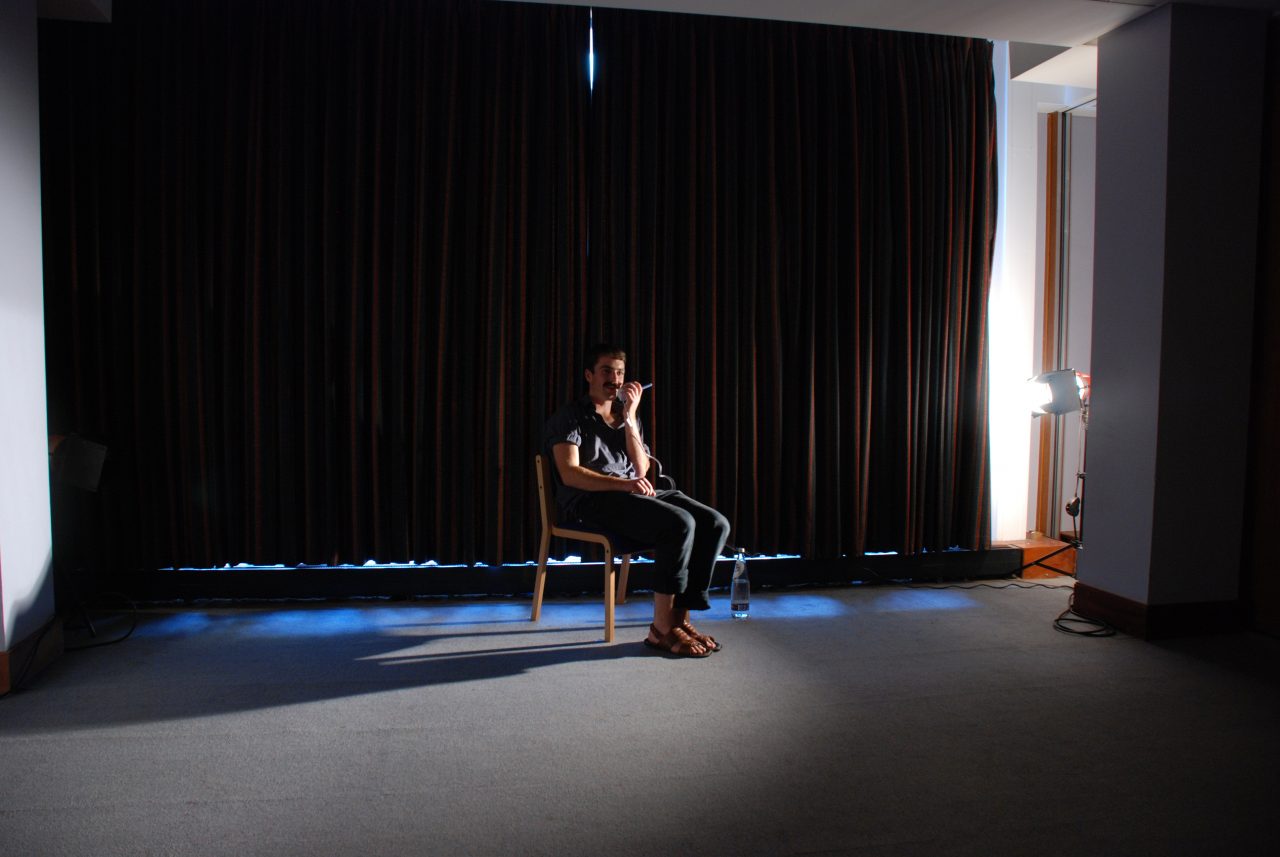 Test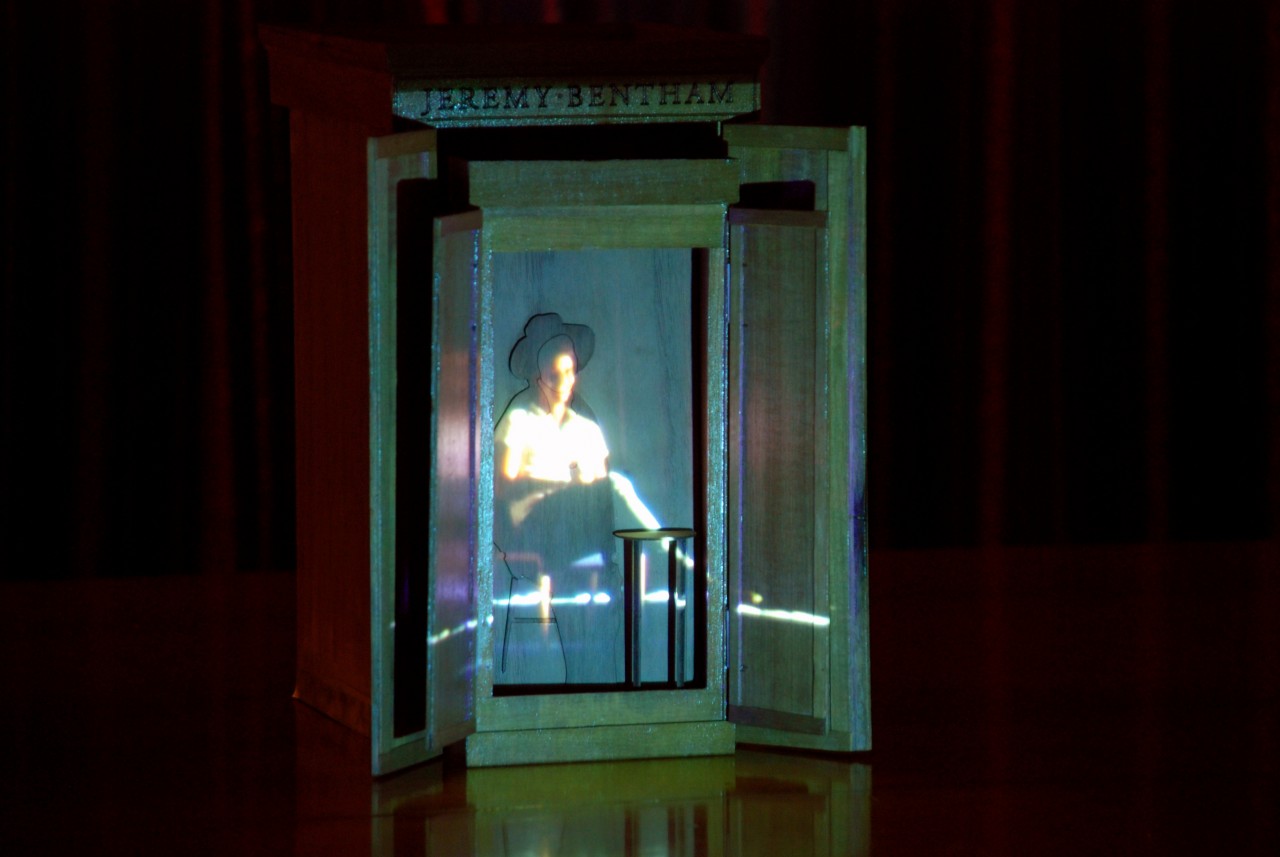 Test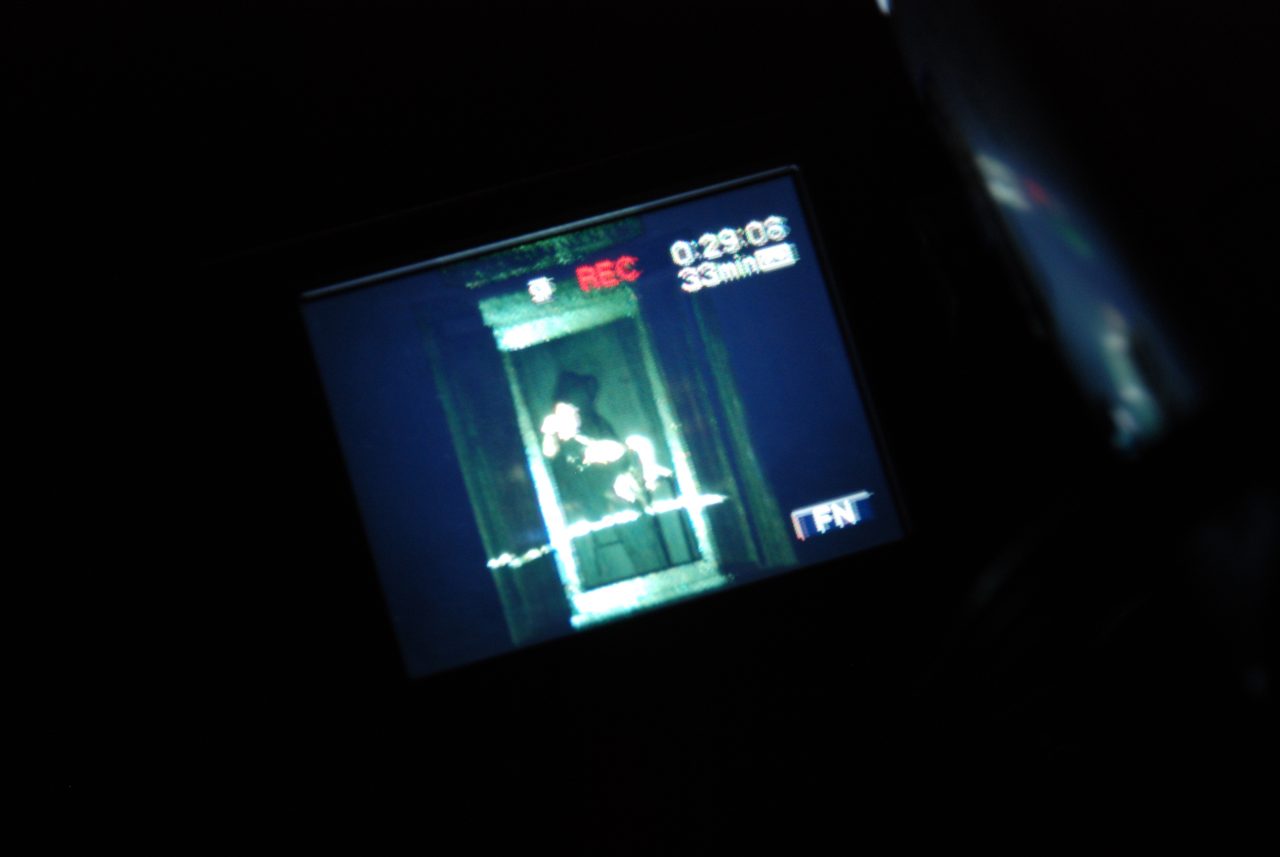 Test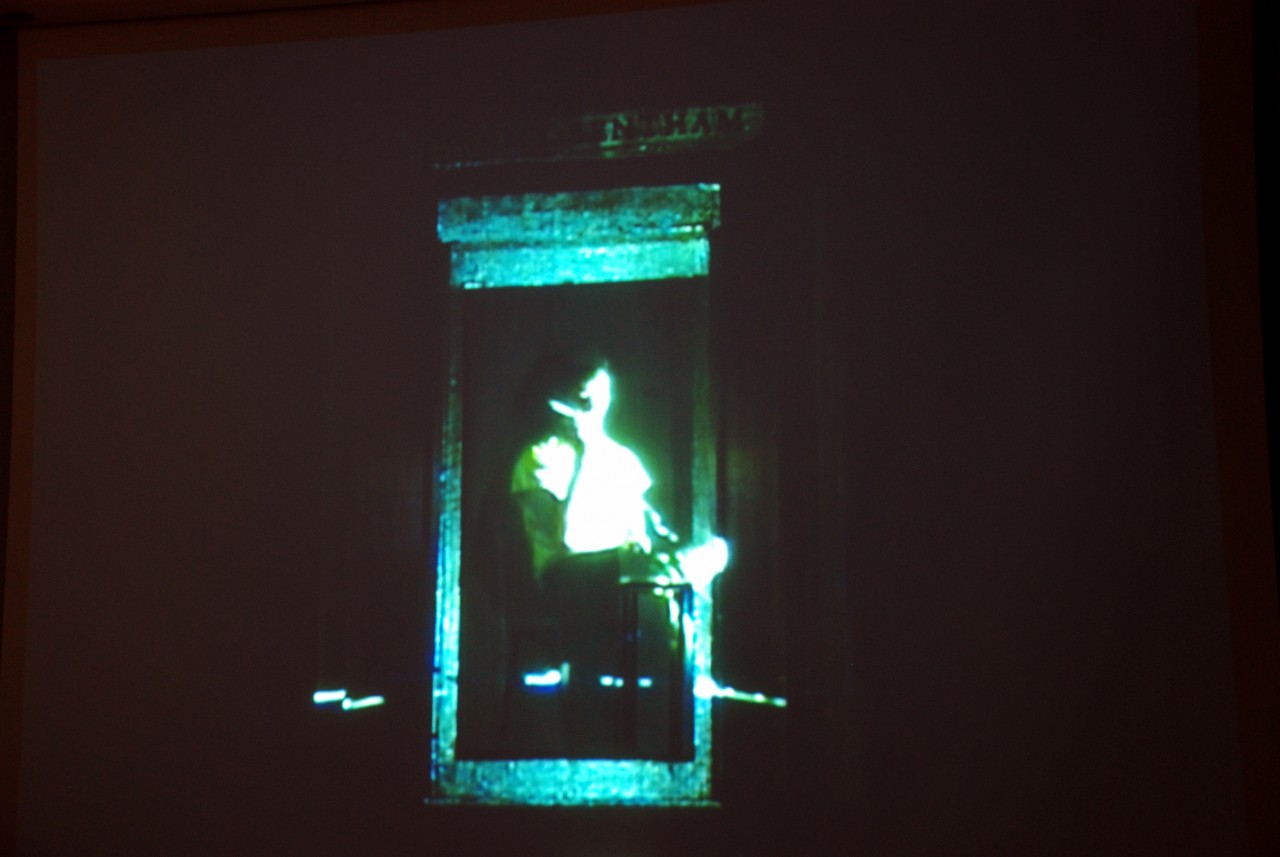 Test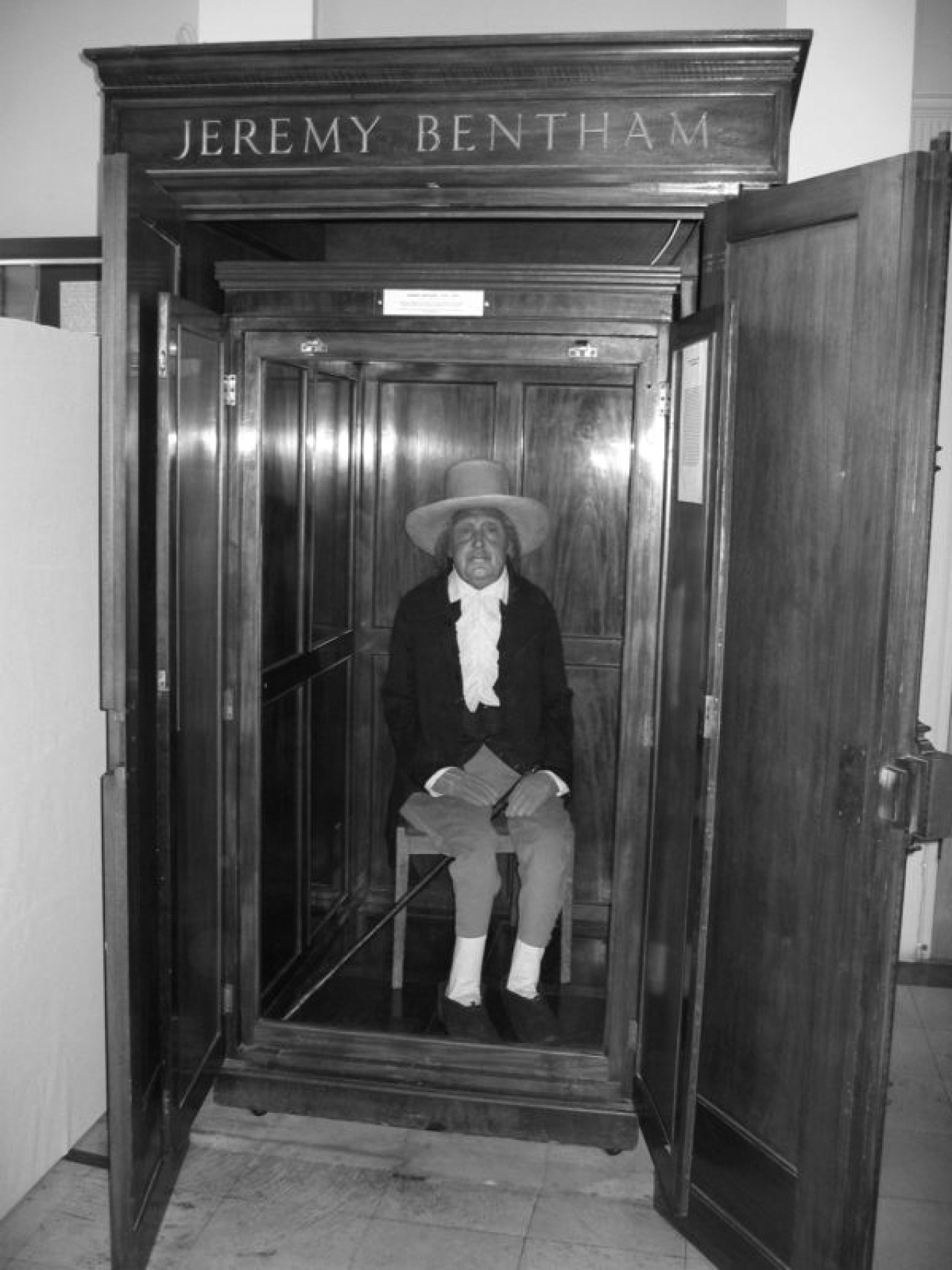 Test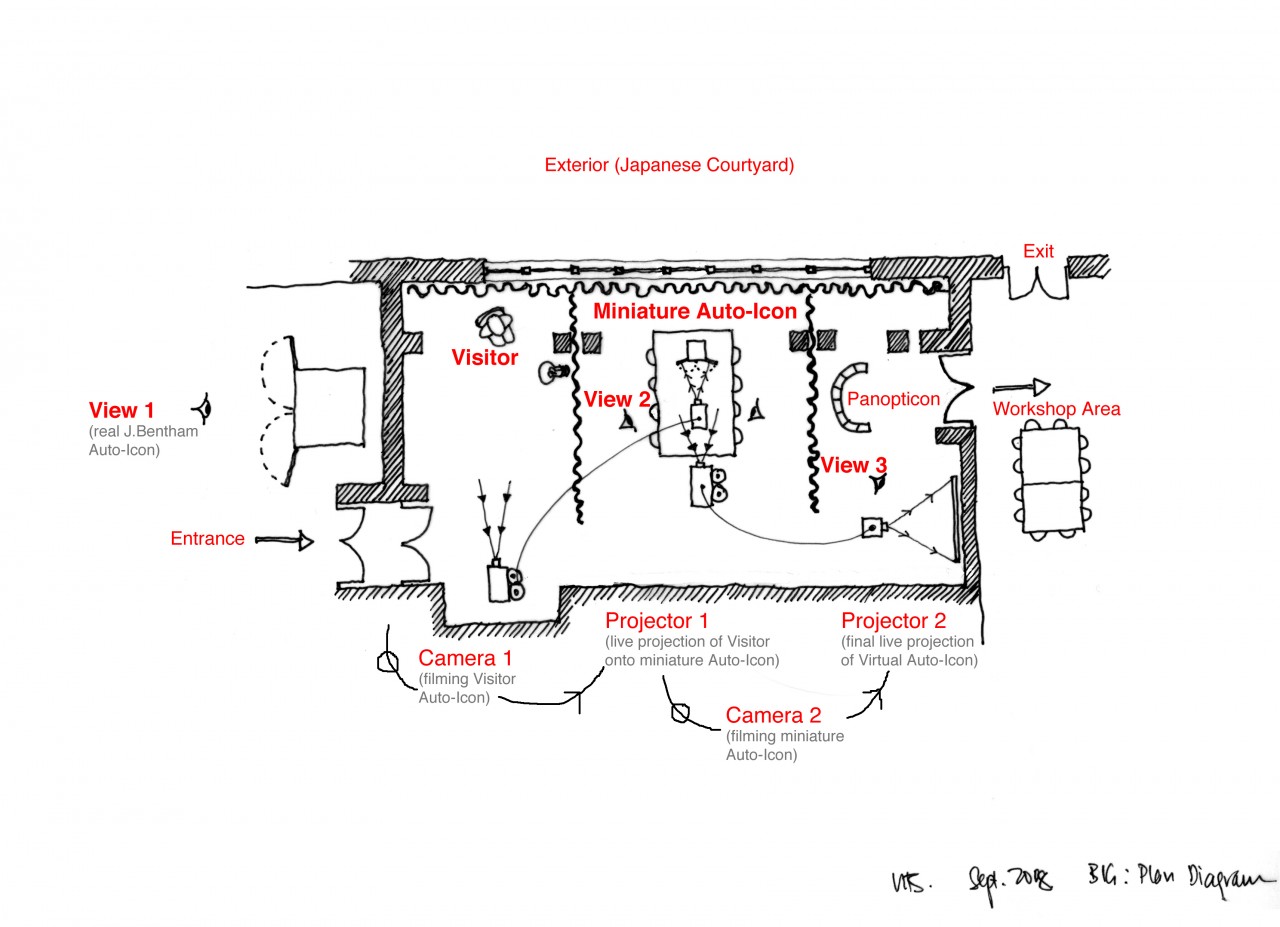 Test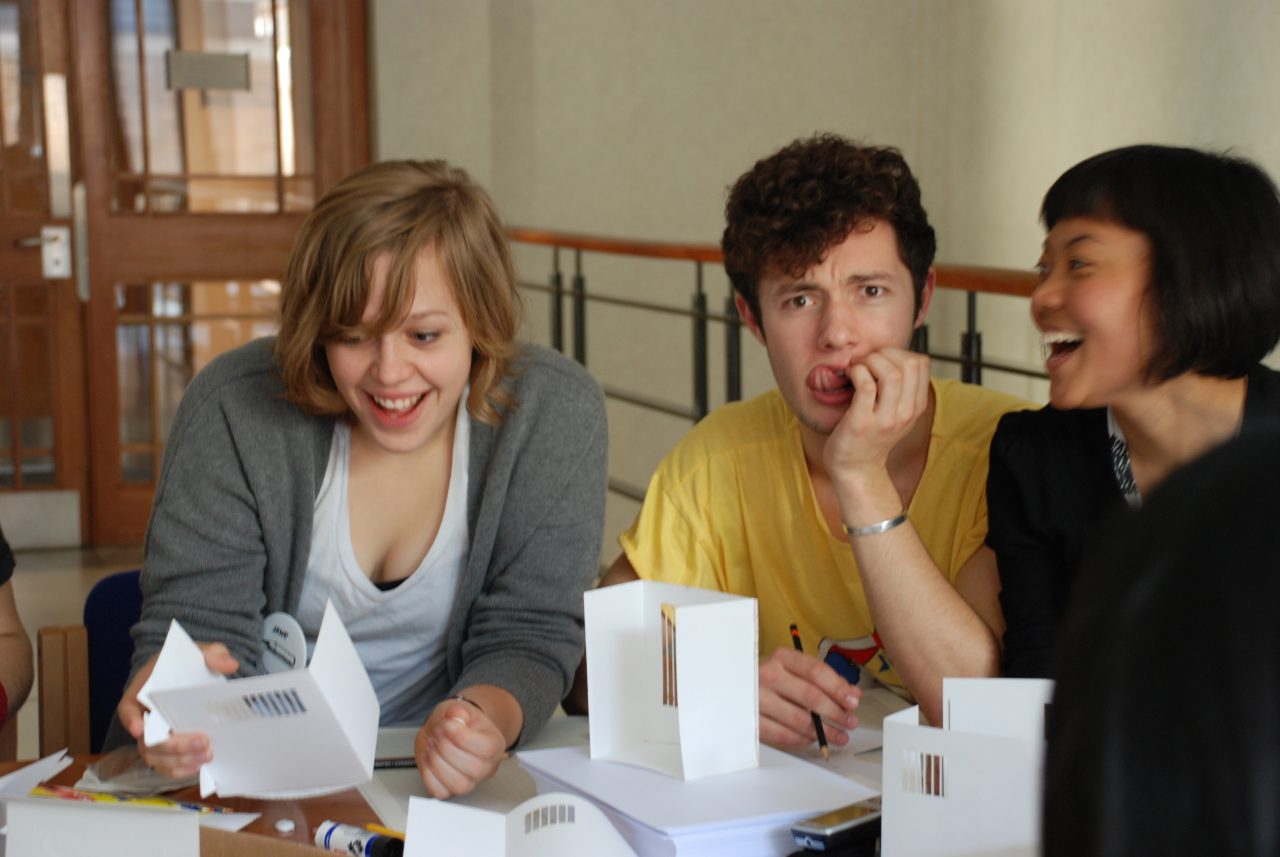 Test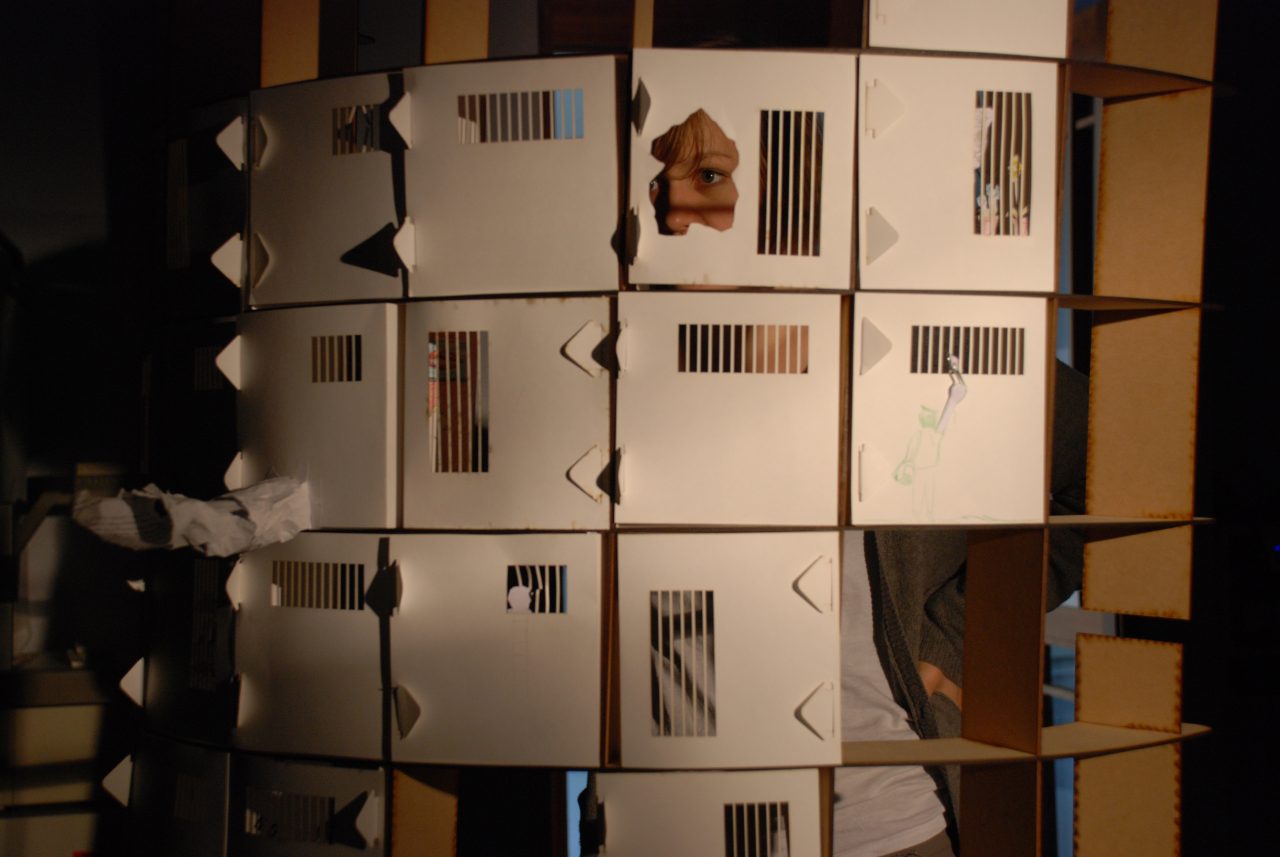 Test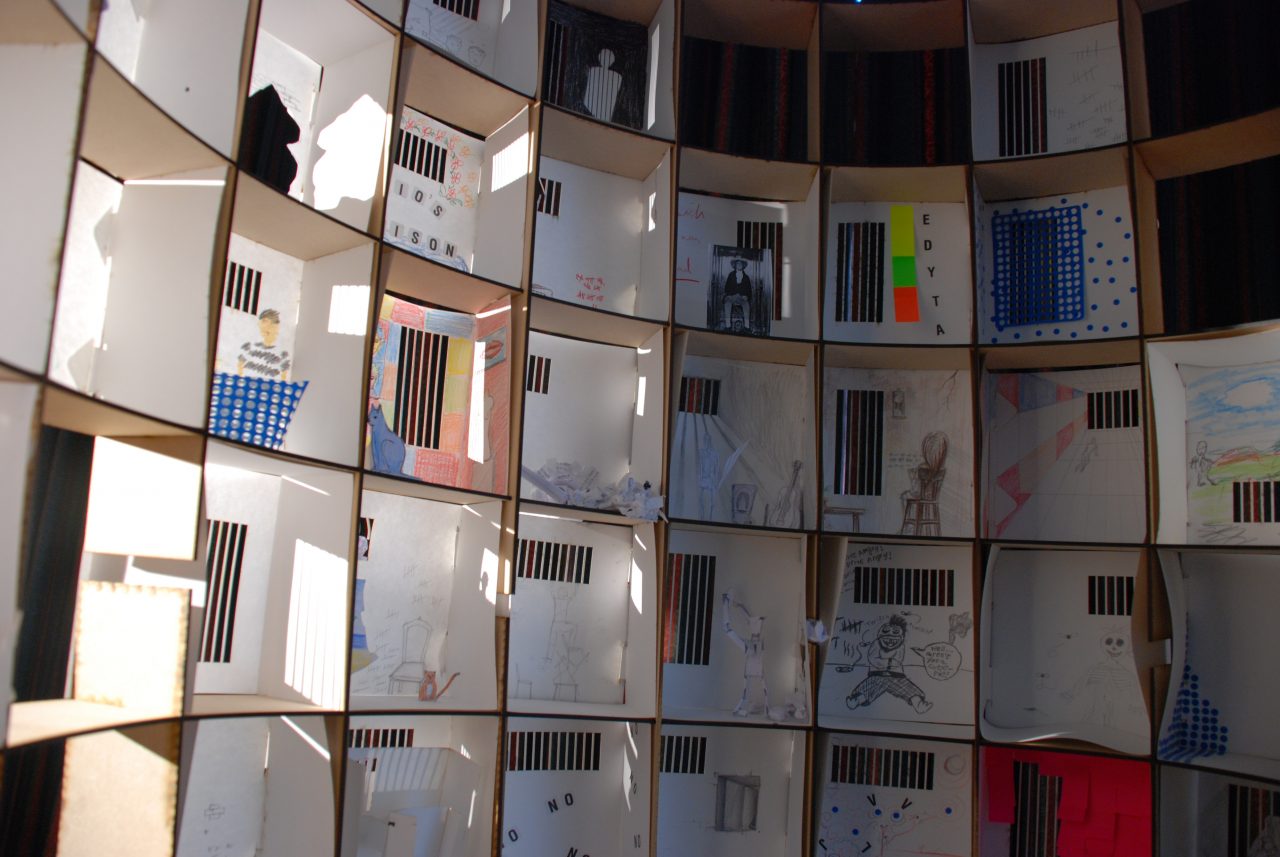 ---
As part of Jeremy Bentham's will – Auto Icon – he stipulated that his body be preserved and kept at the university, to be wheeled out so that he could attend an annual general meeting. This mystical ritual formed the starting point for an installation, which created a new experiment in drawing.
Inspired by the theme 'Drawing from Life', 'The Gaze of the Auto Icon' used time-based media to juxtapose two simultaneous drawing events – both mediated and non-mediated. Divided into three darkened chambers the room was transformed into a live performance where participants could either observe or be observed in a real and imagined drawing experience. The audience became the work when invited to reflect upon how they would like to be remembered / preserved, exploring ideas of immortality and memory. Combining the spatial structure of a committee meeting with that of a TV studio, the live installation played with the conventions of architectural drawing and model making: through action, use, scale and feedback, it posed questions of authority, control and surveillance.
Delving into Bentham's absurdist side – Auto Icon – but not forgetting his profound legacy to the contribution to architectural discourse and space – Panoptical Prison, Big Brother, Surveillance – The Gaze of the Auto Icon created a symbiotic, virtual and continuous 'conversation with' or even a way of temporarily 'becoming' Bentham. The experimental installation investigated: scale, representation, memory, surveillance and transmission in a playful prototype that inverts the panoptical gaze of which Bentham's model prison regime gave rise.
Client
University College London
Wellcome Trust
Location
UCL Garden Room
Collaborators
Dr P.Haralambidou + M.Dewdney
Special thanks
The Bartlett School of Architecture, UCL
The Campaign for Drawing
University College London