Vallum Houses
Ideas Competition
Test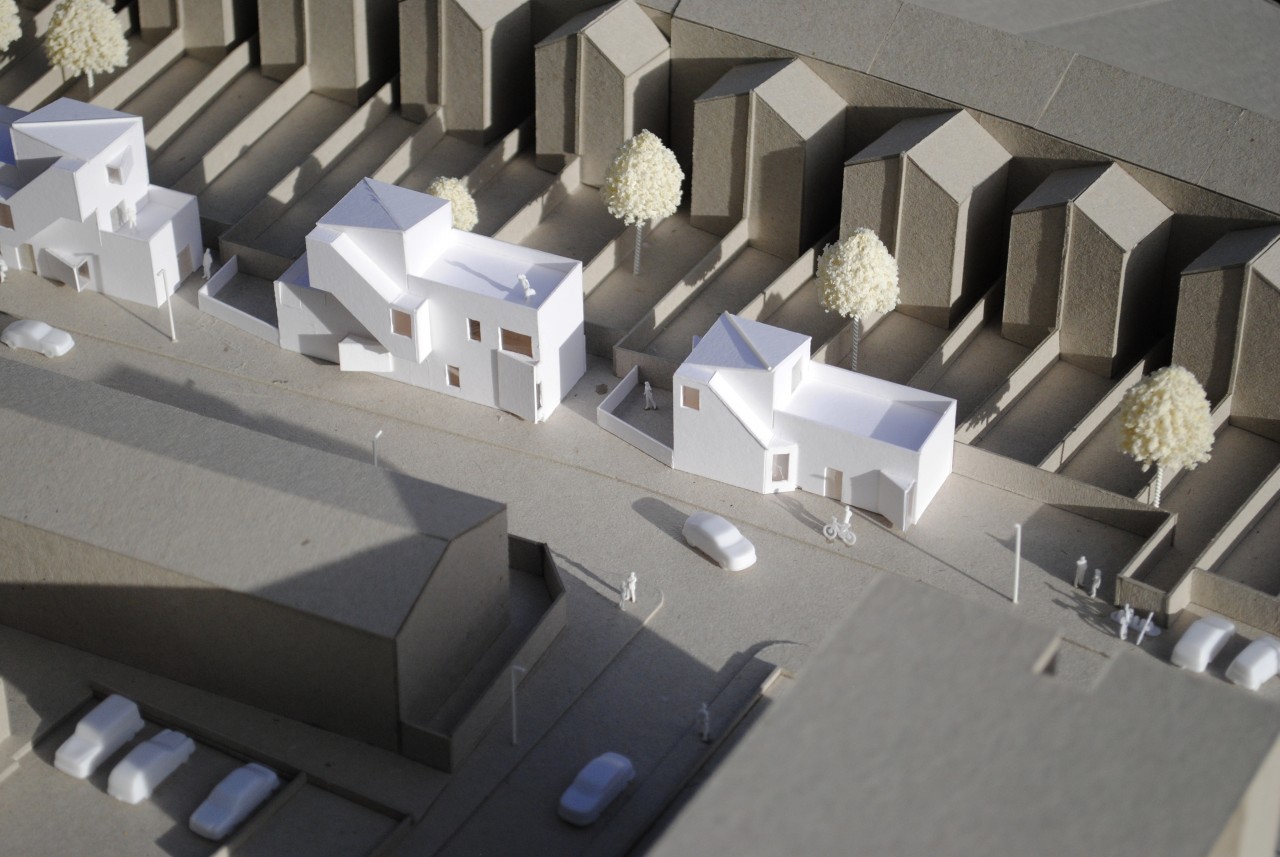 Test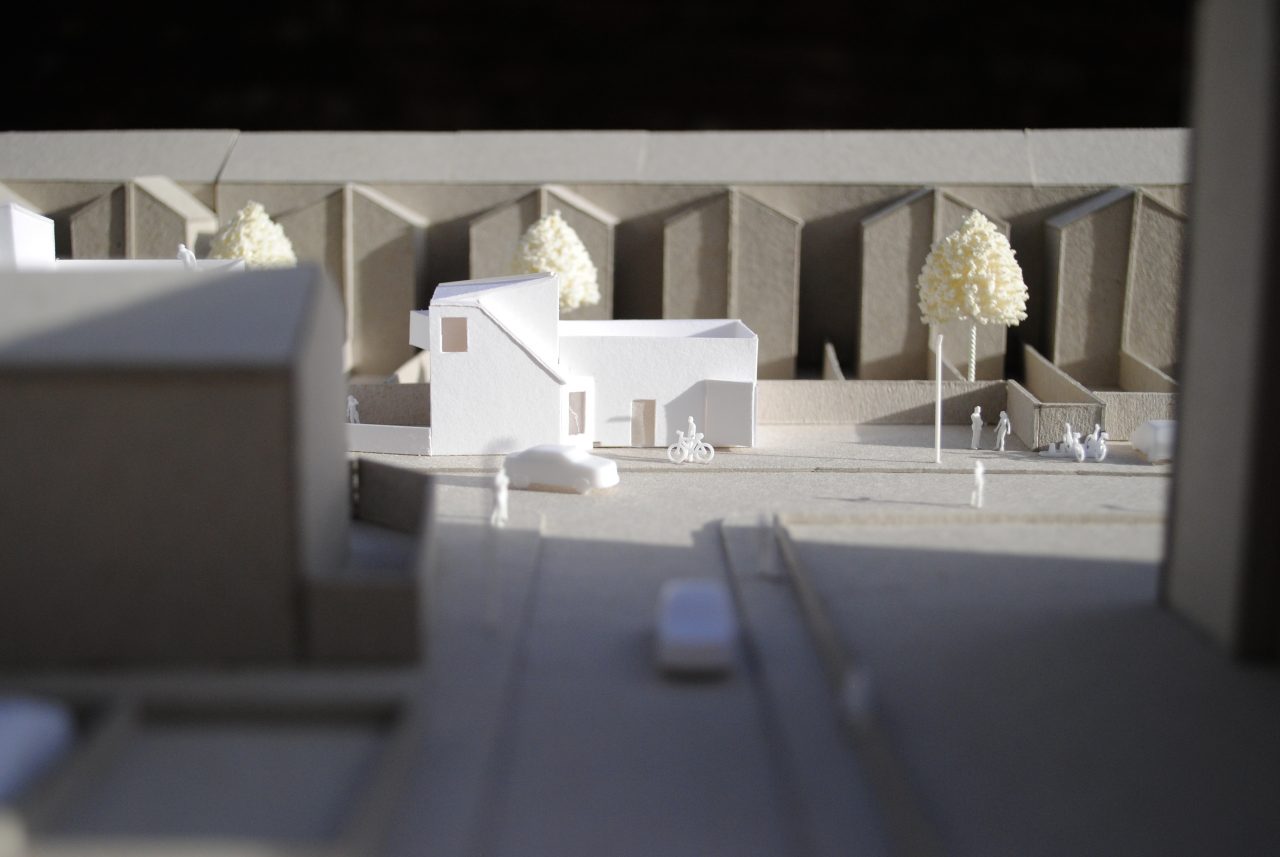 Test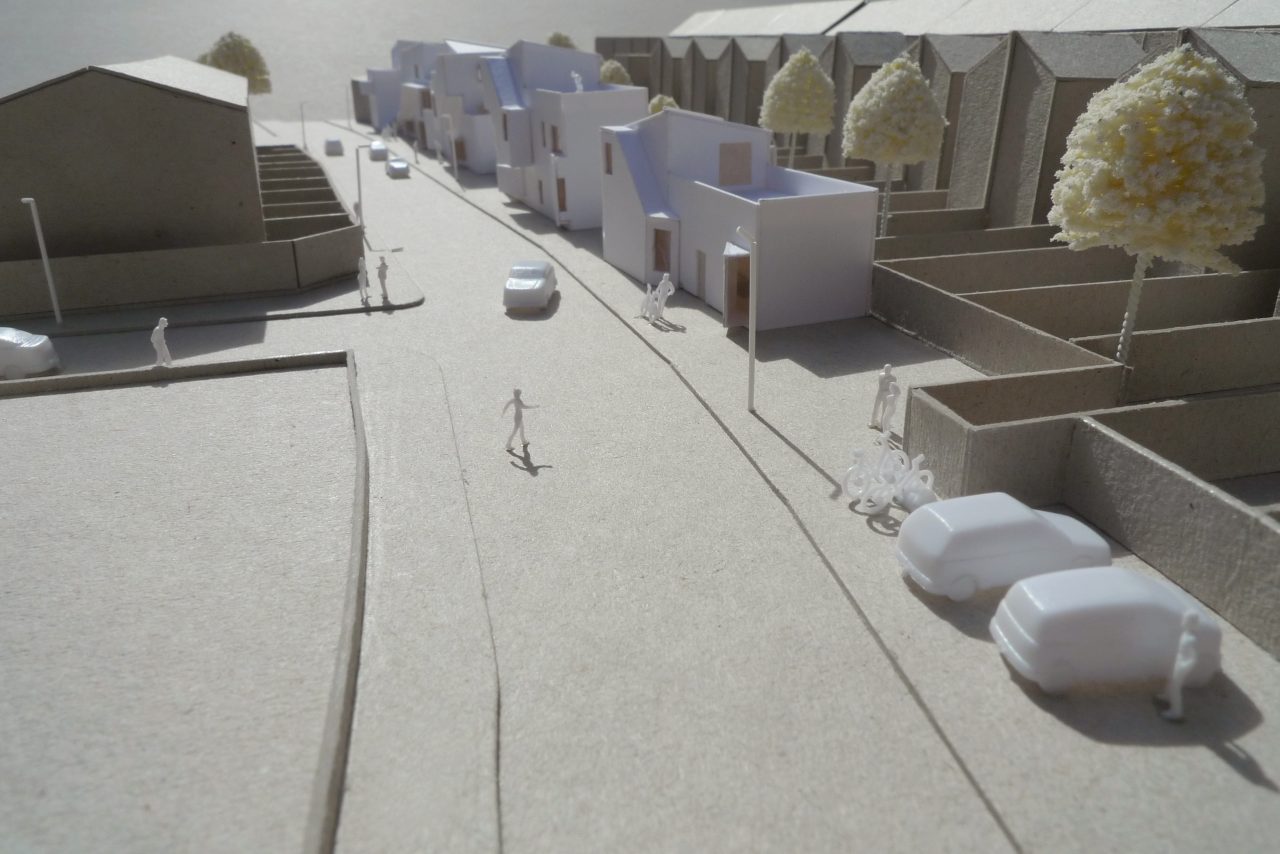 Test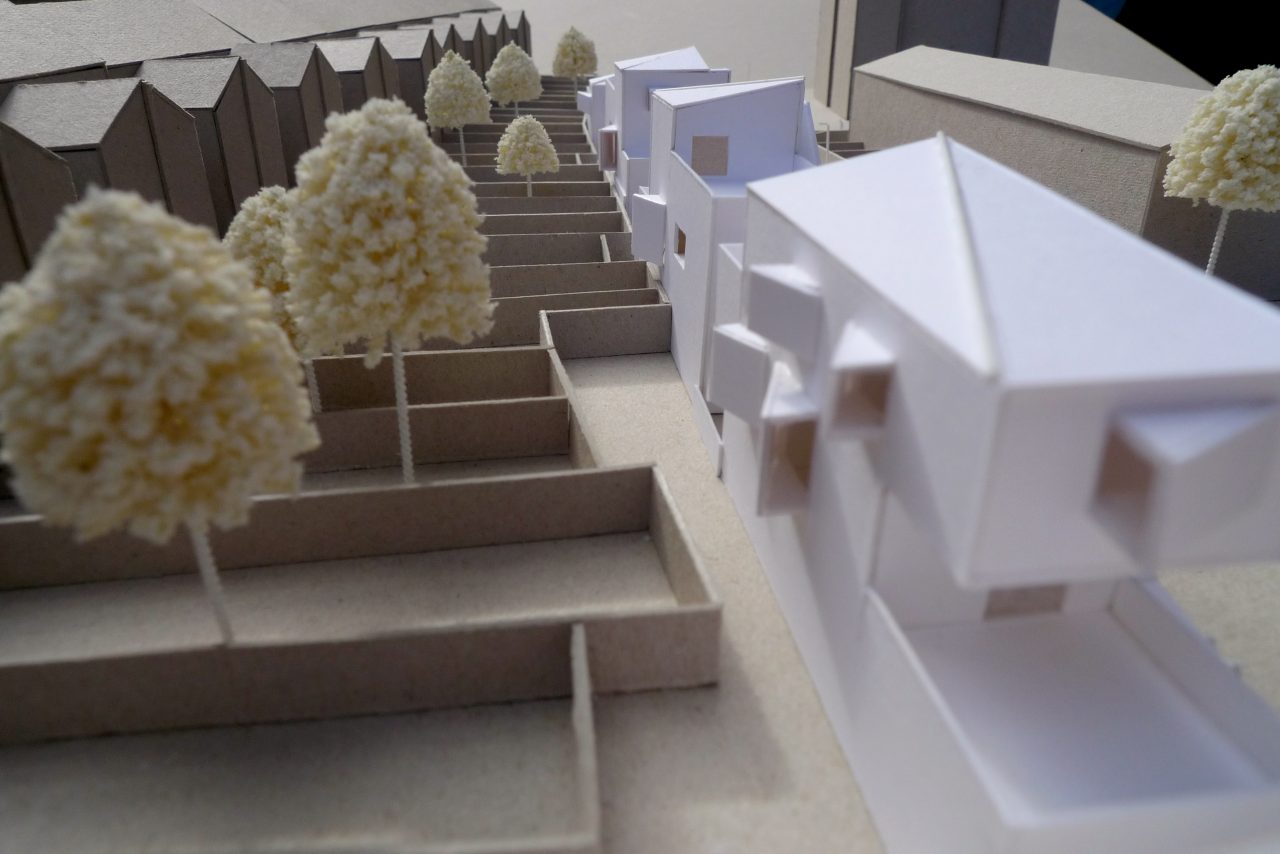 Test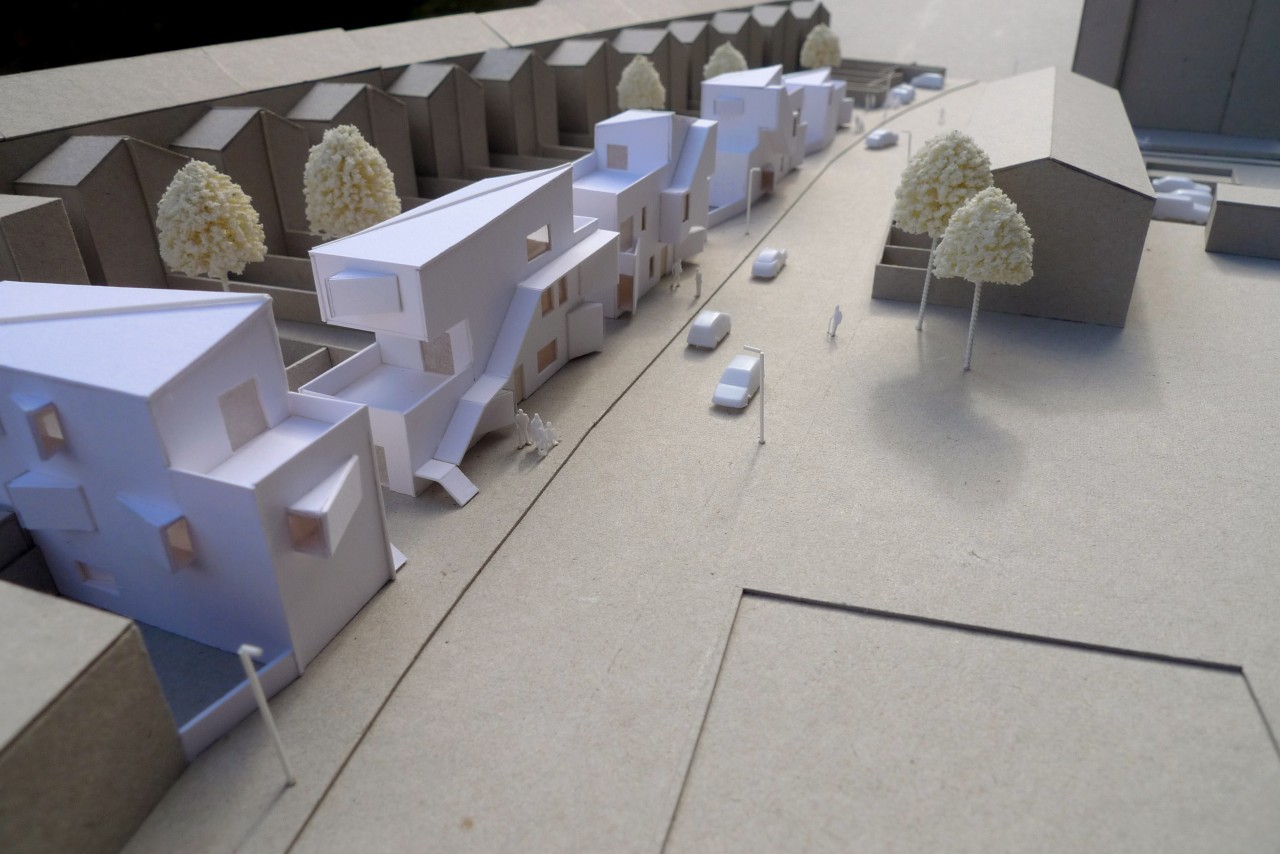 Test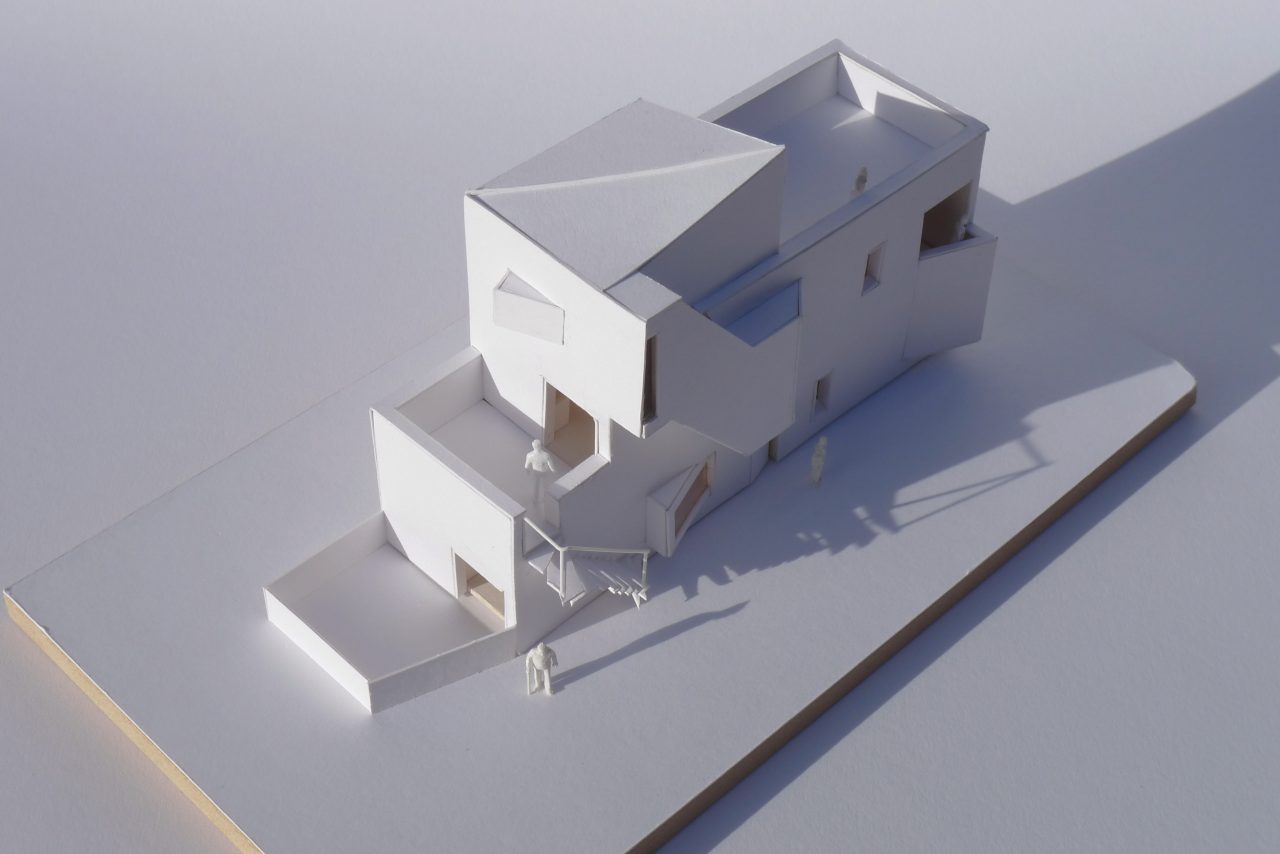 Test
---
Vallum Houses is a modern iteration of the traditional town house-apartment. Unlike traditional houses this development rotates all of the properties by 90 degrees to maximize site potential and allow for safe, secure, clean, light and warm living spaces.
Typologies consist of 1B2P and 2B3P, both single-storey units and 2B4P double-storey units. Each unit is stacked and the buildings cascade down Morpeth Road in a westerly direction to negate the effects of massing. The taller units on the eastern side face a non-dwelling, a primary school, and the shorter units are balanced in harmony with the existing residential buildings on the adjacent side of the road.
In terms of orientation the length of each property serves to compensate for the relative lack of depth. The front façade overlooking Morpeth Road offers a chiseled appearance with bay windows and balconies gently pushing and pulling to create a 'peeling' effect. This design emphasizes the strong flowing presence facing the main road.
The rear elevation of Vallum Houses is seemingly blank. 'Peel away' walls reveal vertical side-slot windows, so designed to maximize natural daylight from the south-easterly aspect and to restrict overlooking of neighbours on the south side.
This subtle 'peel' technique, used on the rear elevation, creates a gentle staccato rhythm. This helps to break up a potentially unsightly blank wall facing the existing gardens and rear elevation of properties on Gore Road.
Client
Peabody Trust Housing