Brief City 2051
Group exhibition
Test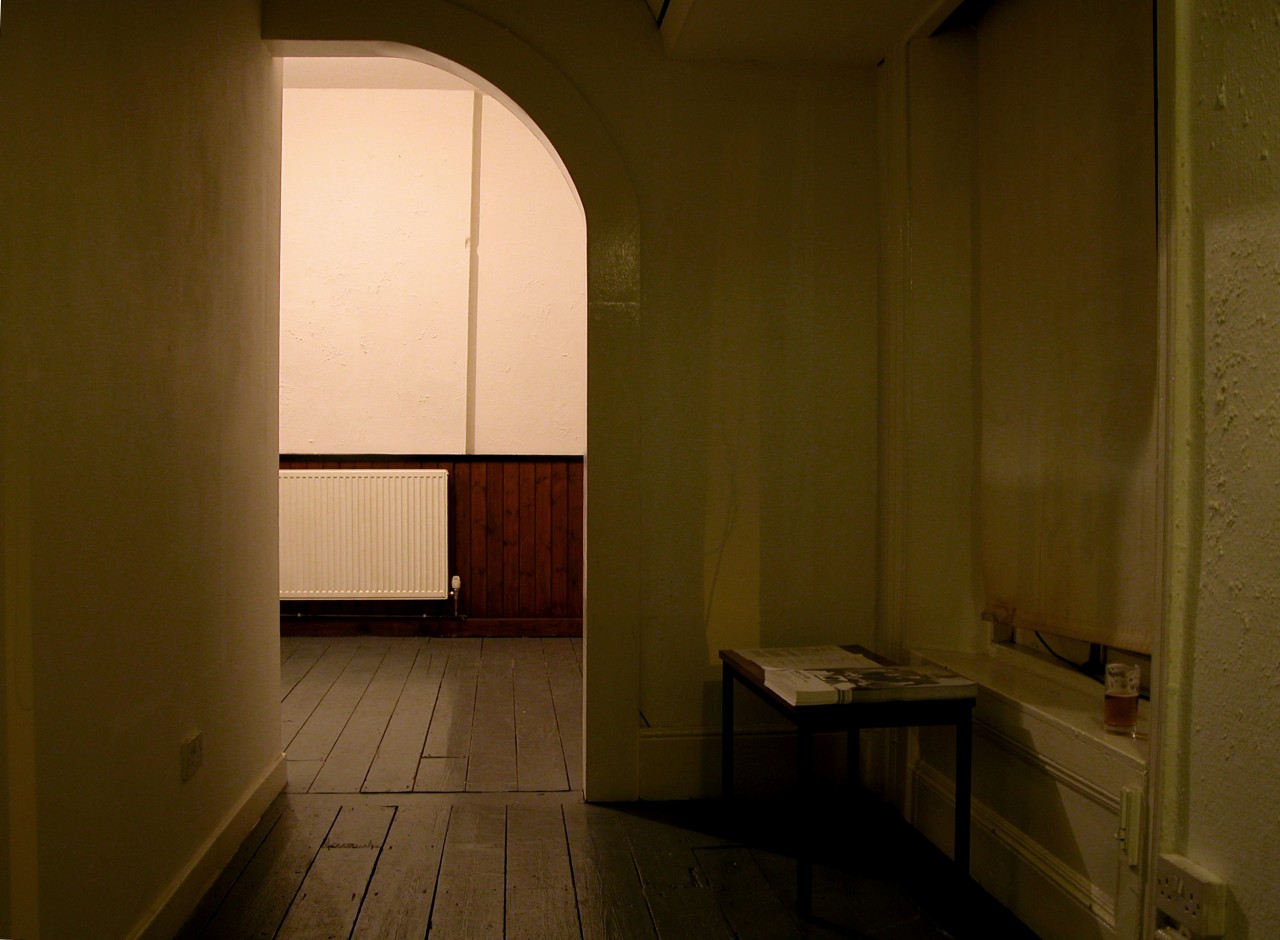 Test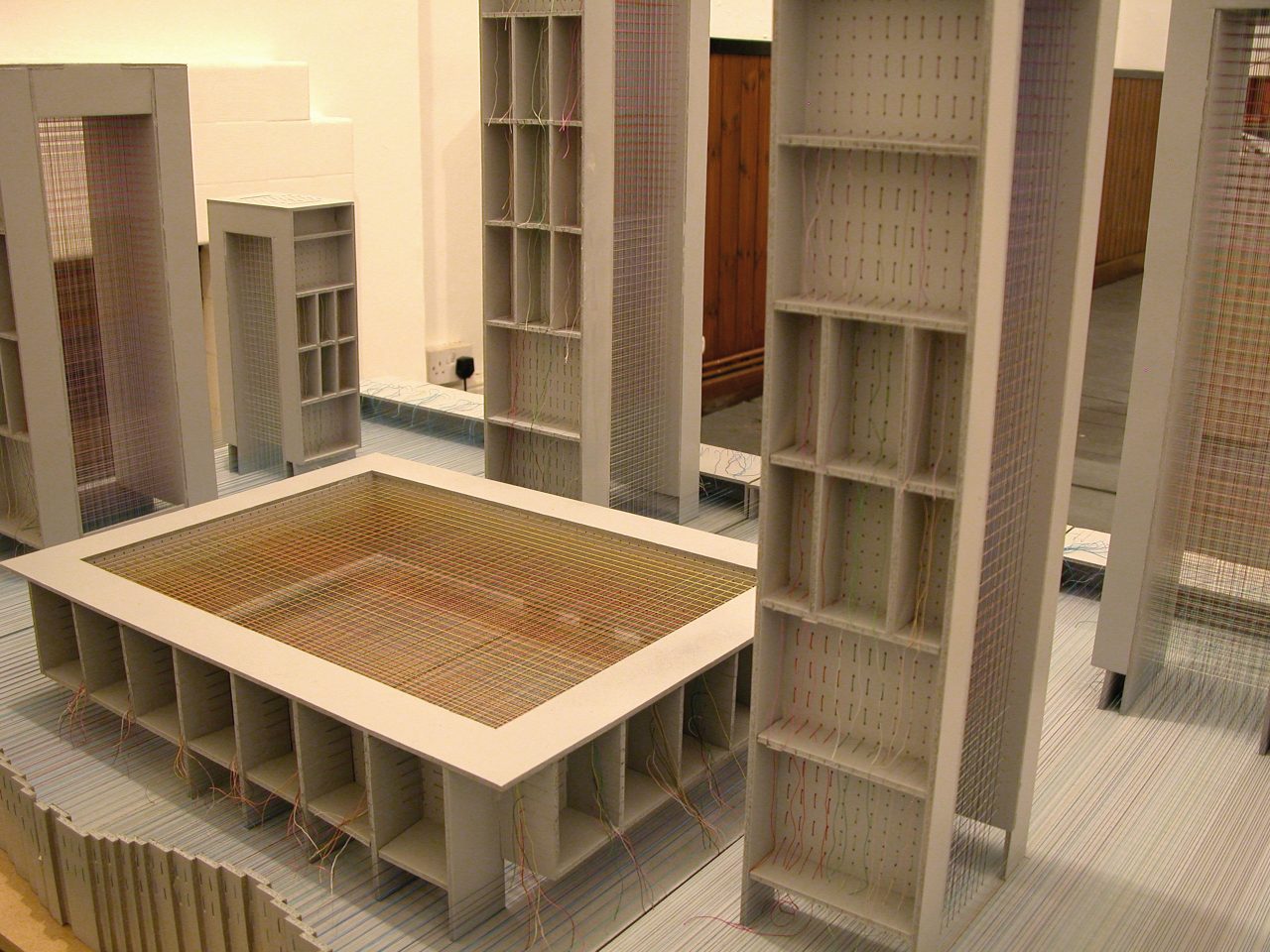 Test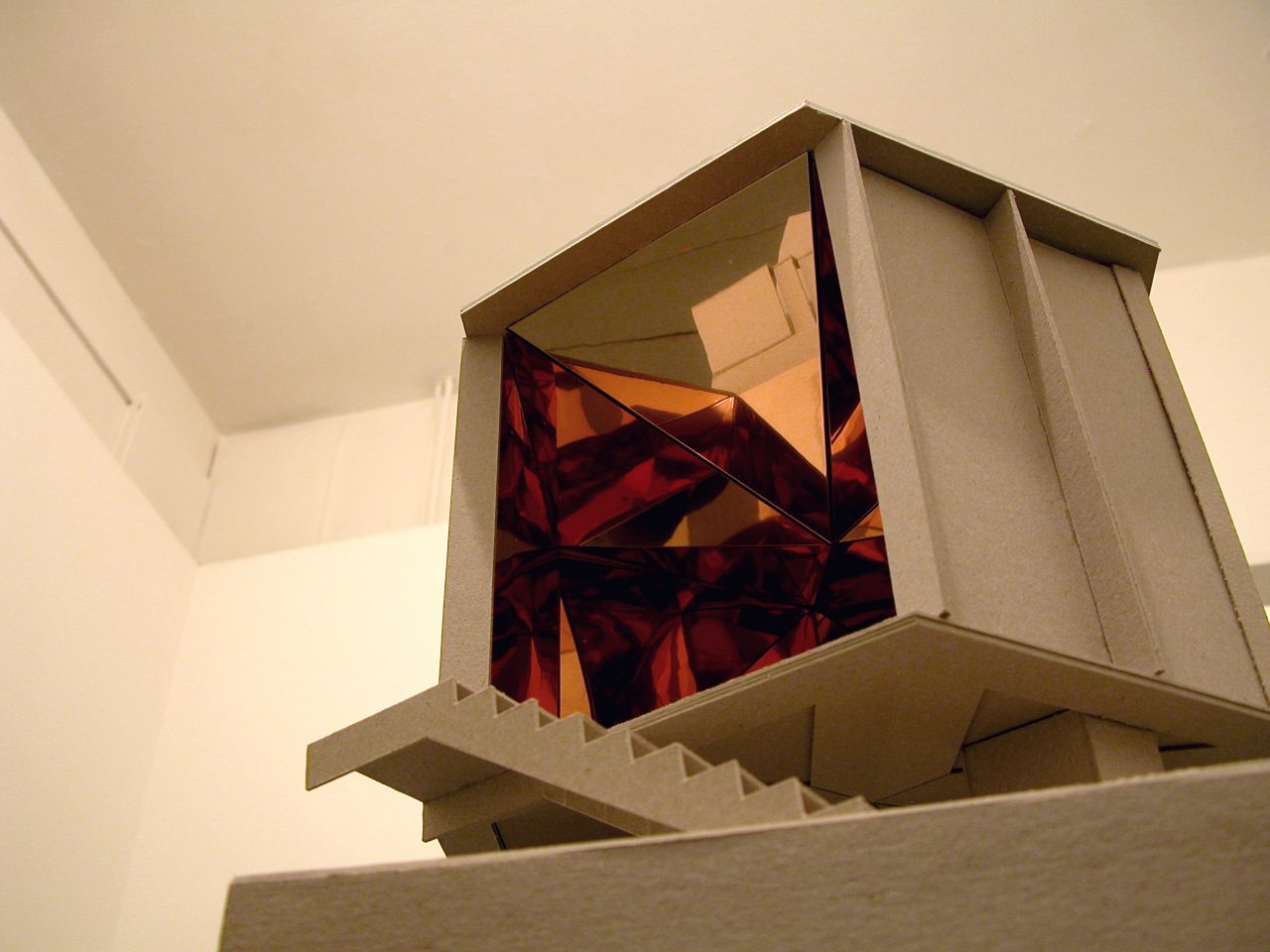 Test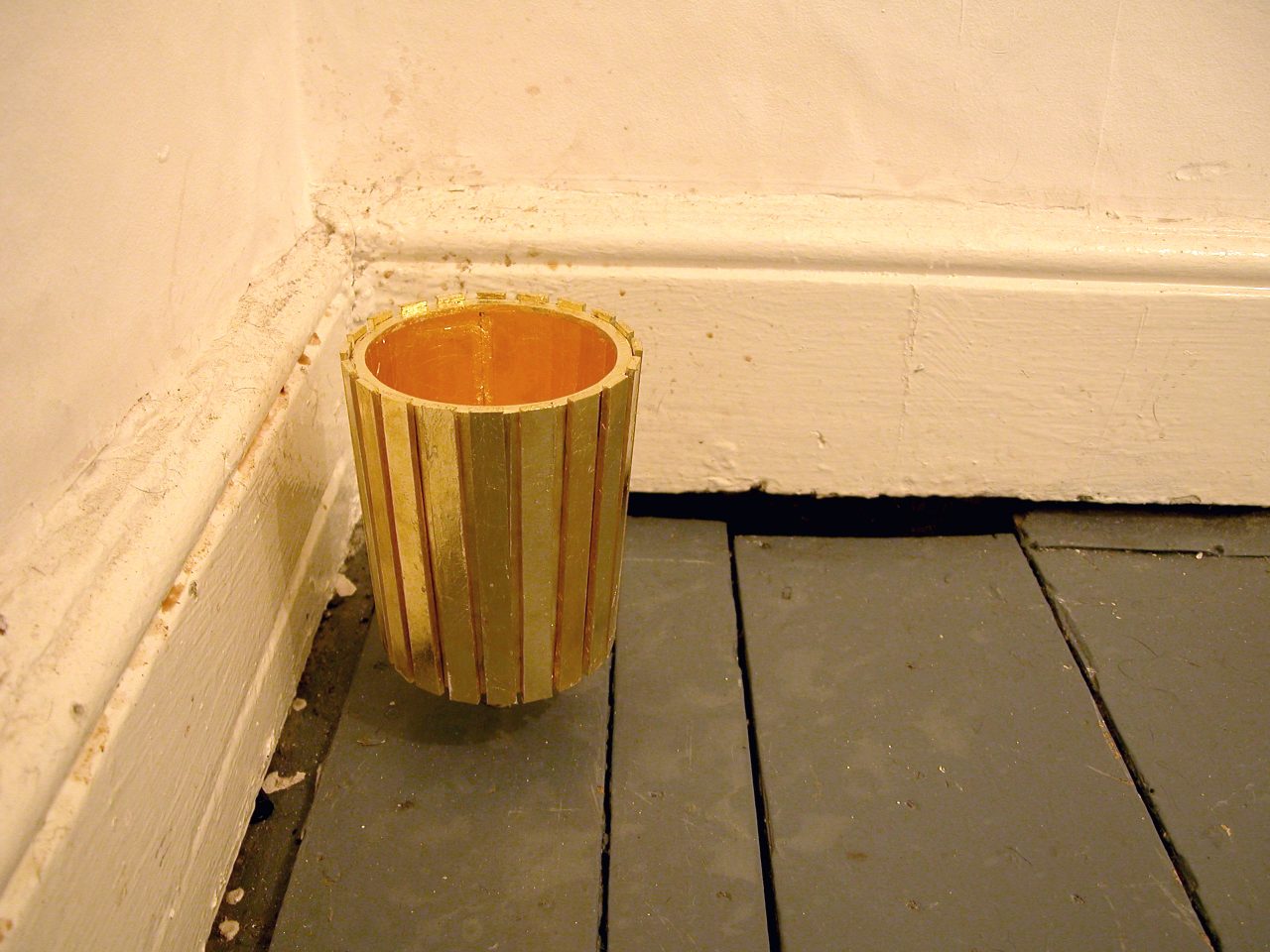 Test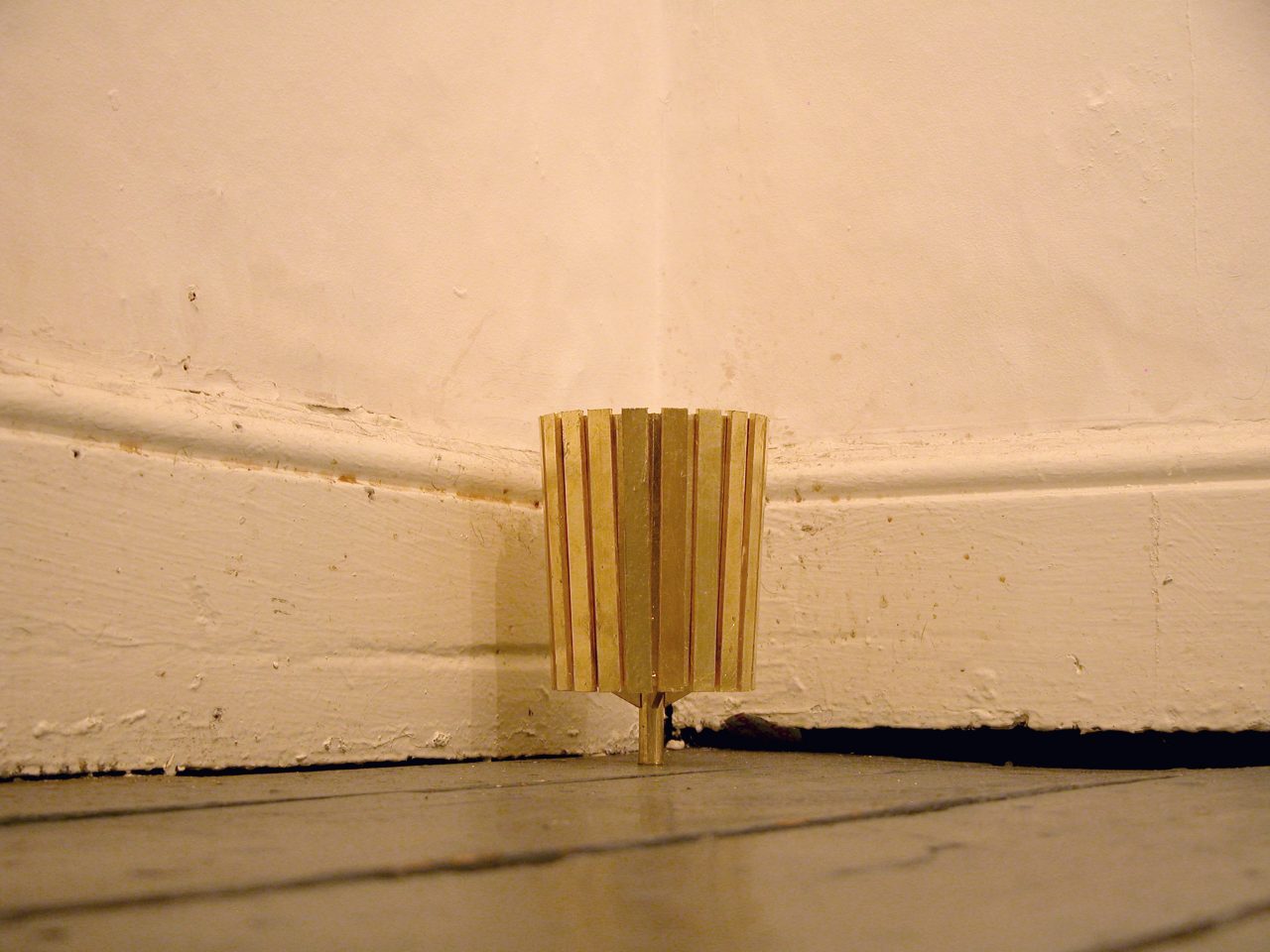 ---
An exhibition curated by Mobile Studio Architects; 'Brief City 2051' explored temporality and utopian structures in the context of 21st century London through speculation of the 100th year anniversary of the Festival of Britain, 1951. The exhibition title was derived from the 1951 Observer documentary film of the same name, which captured the fading euphoria as the 'Festival of Britain' drew to a close. Brief City 2051 constructed a portal into an imagined future. Presented were three artefacts from the projected centennial Great Exhibition and Festival of 2051: Brief City.
Artefact 1: 'Golden Jubilee' was a re-appropriated element from a redundant utopia. Jack Cluer's timber slatted Tulip bin was first designed for the 1951 Festival of Britain; it has since lost its utopian aura, becoming a familiar object of everyday use. A model of the original bin was re-presented (via scale shift) as a nostalgic memento of a lost future vision. Resonated from inside the bin, the soundtrack from Derek Jarman's utopian film of 1979 'Jubilee' summarises the punk anarchy of a state controlled London in chaos.
Artefact 2: 'Barnum Jr's Pavilions' drew on the ideas of the sixties avant-garde architects, Superstudio, exploring the idea of 'Negative Utopia' as a generator of programme and form. Highlighting the absurdity of the modernist 'Plan', Superstudio proposed an endless monument in the form of a massive mirror-glass grid, encircling the globe: a forewarning of the horrors of architecture to come. Barnum Jr's Pavilions consisted of two models of hexagonal gold-mirrored pavilions, which represented a utopian structure to be located en-masse along the Thames Gateway. 'Barnum Jr's Pavilions' fragmenting optical dazzle was purely of the spectacle, decried all attempts to reconcile image and space.
Artefact 3: 'The Gateway Grids' were evolutionary, a moment in that trajectory of life which linked monkeys to the Great Edifices of the future; a future in which men have been translated into strange, non-reflecting substances: into stone and plant, and all their carefully woven structures of concepts and of feelings have passed into the air. A densely woven model of brightly colored viscose embroidery thread, The Gateways were true grids, not mathematical but magical, a shaping force, which crystallizes the air, thus making of the air a body and a space.
Location
Hoxton Gallery, London
Collaborators
M.Butcher, M.Dewdney + Dr Victoria Watson