Giant Flip Machine
Kanazawa Citizen's Art Center, Japan
Test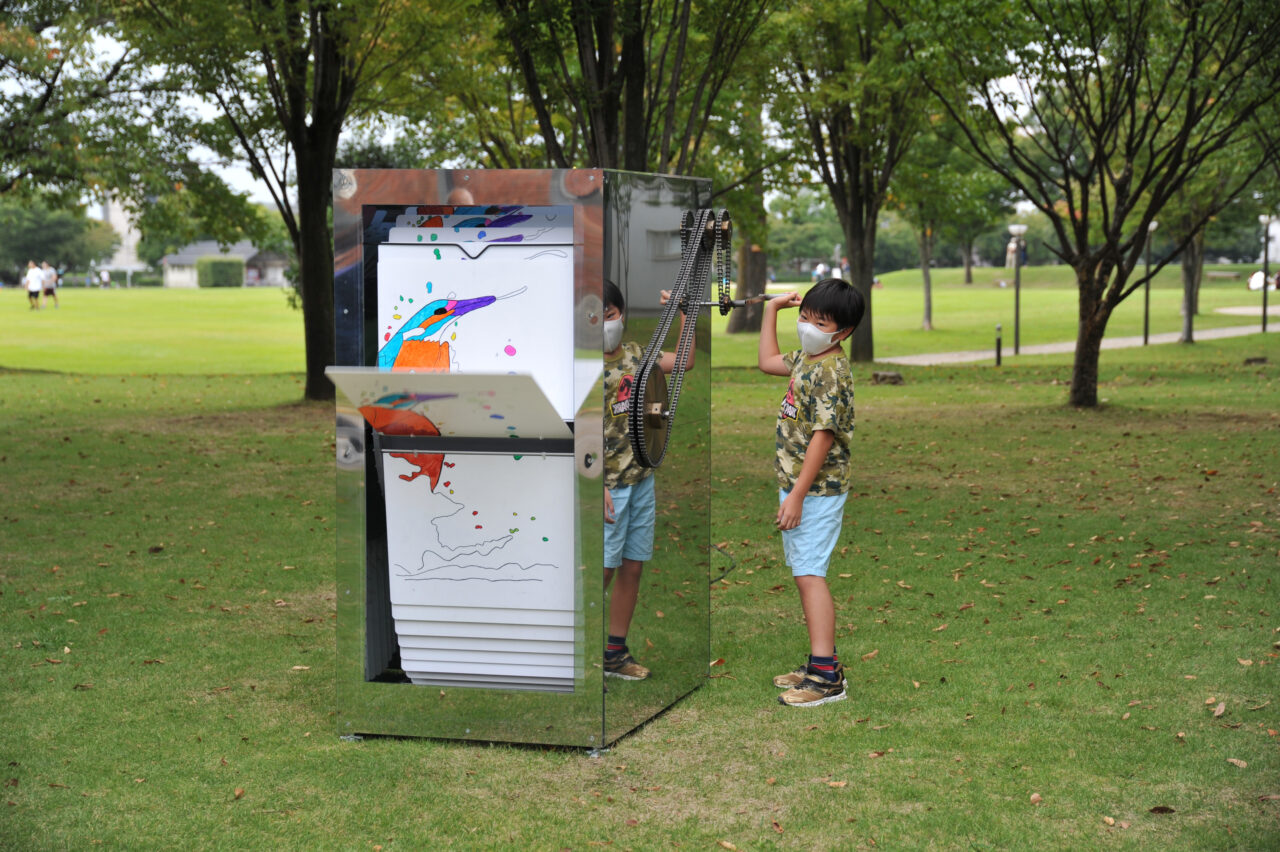 Test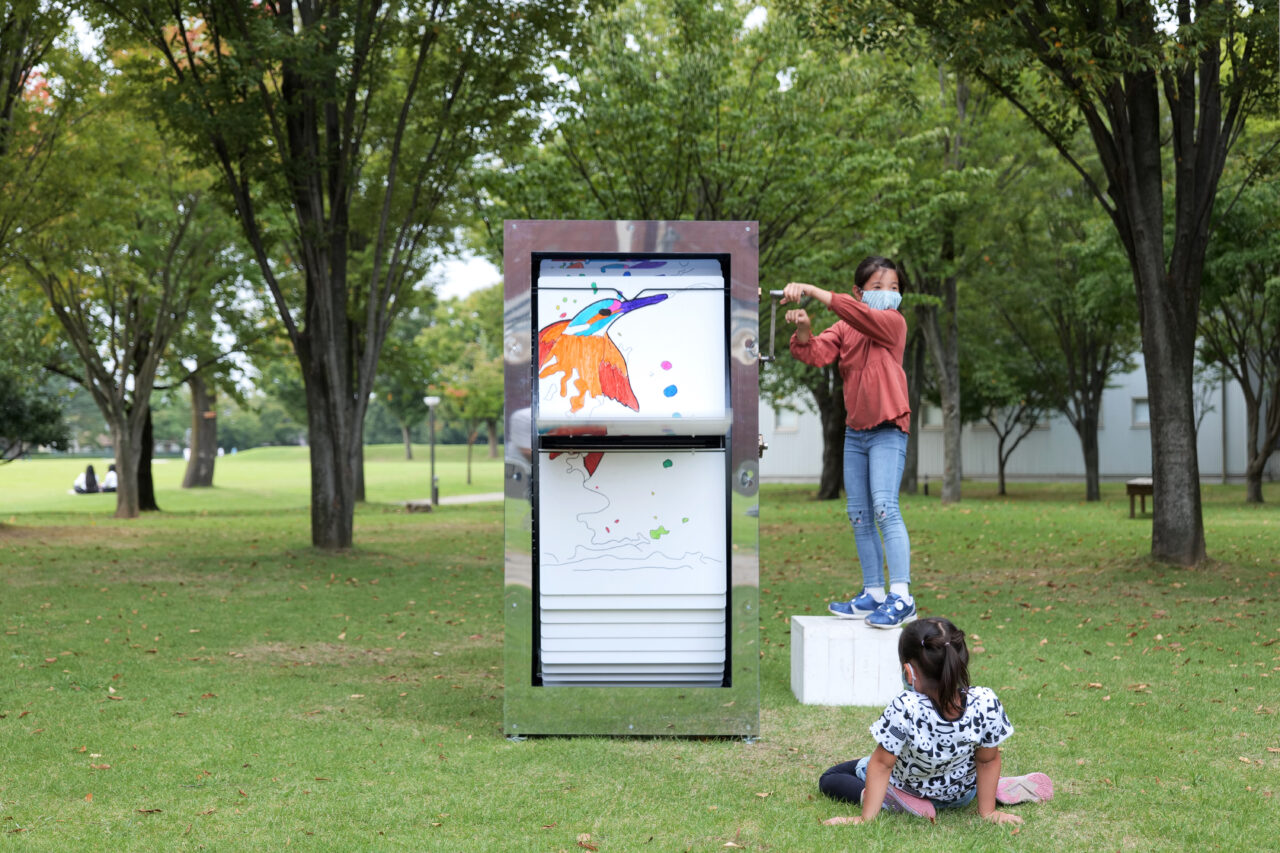 Test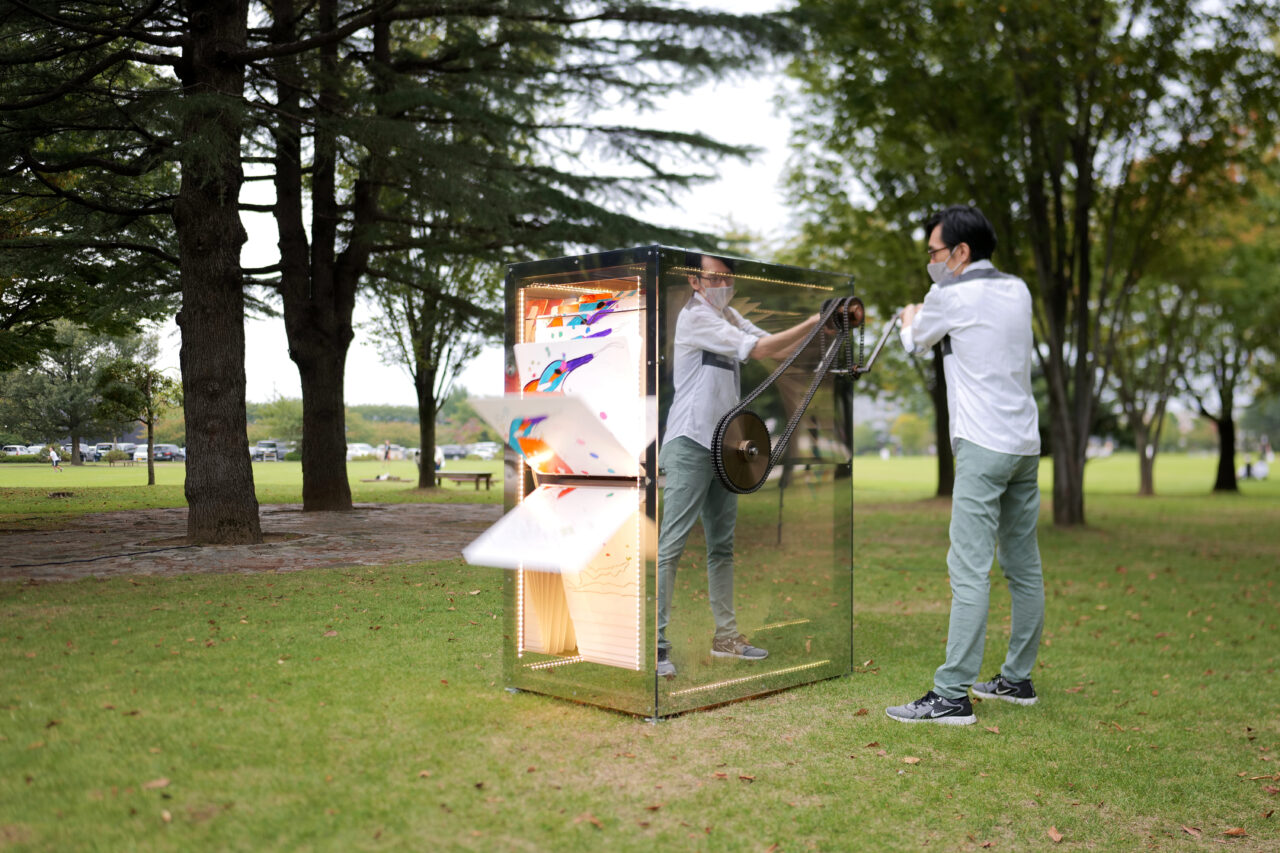 Test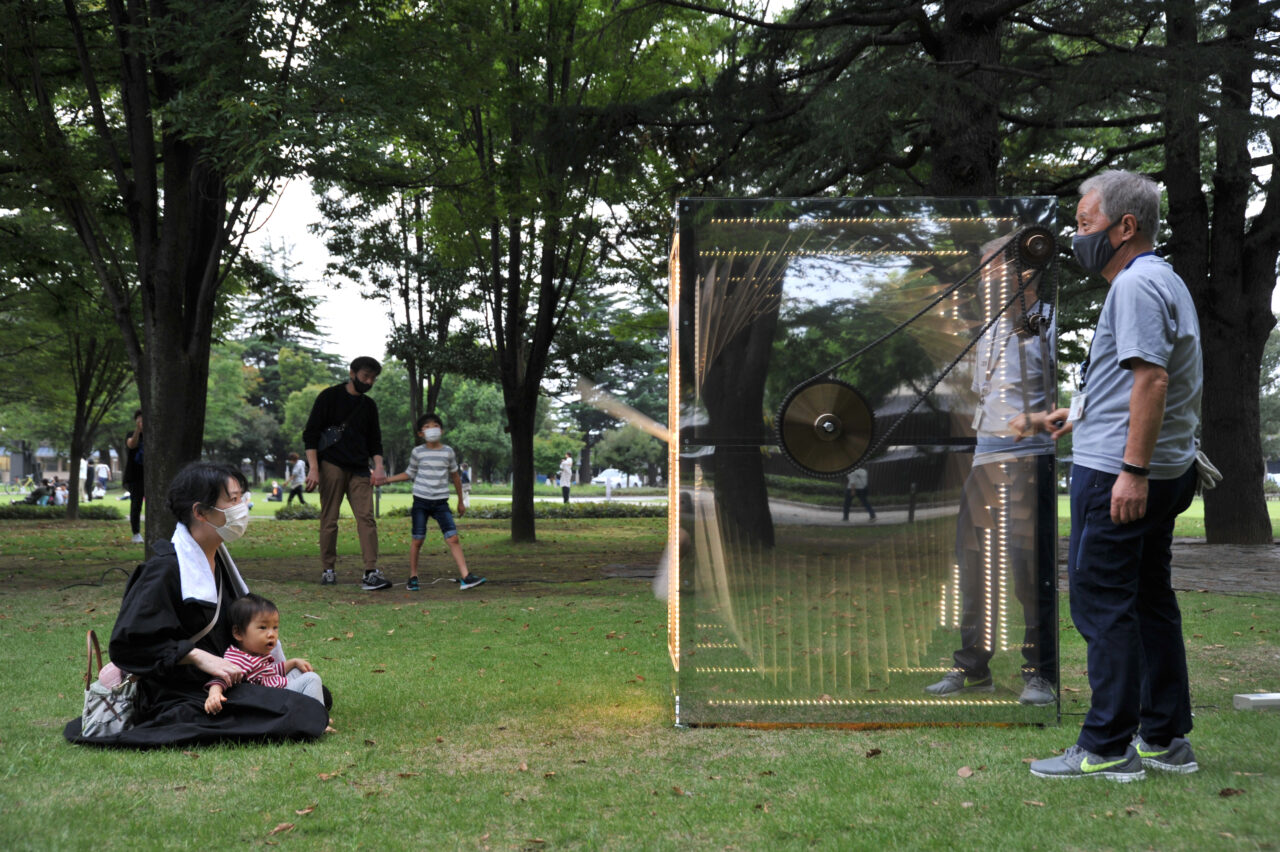 Test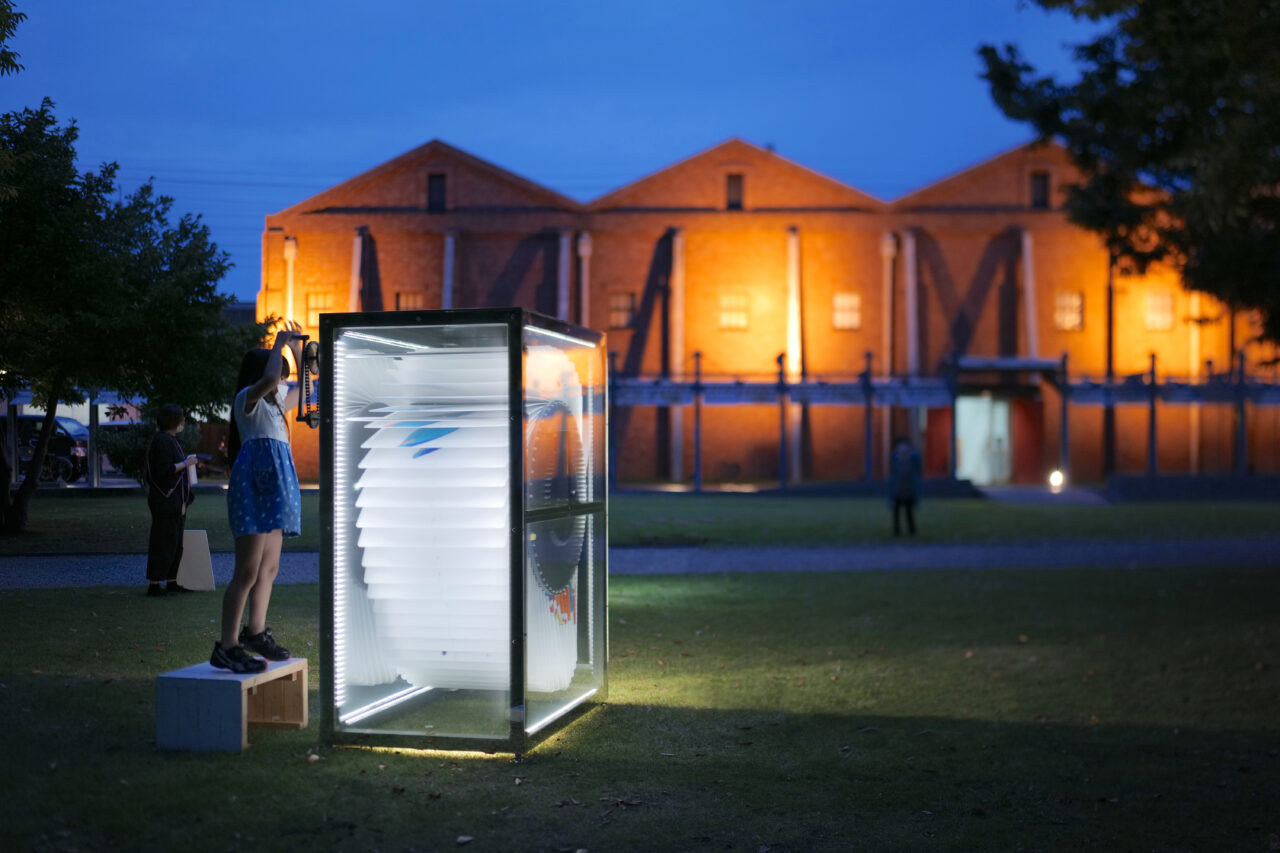 Test
Test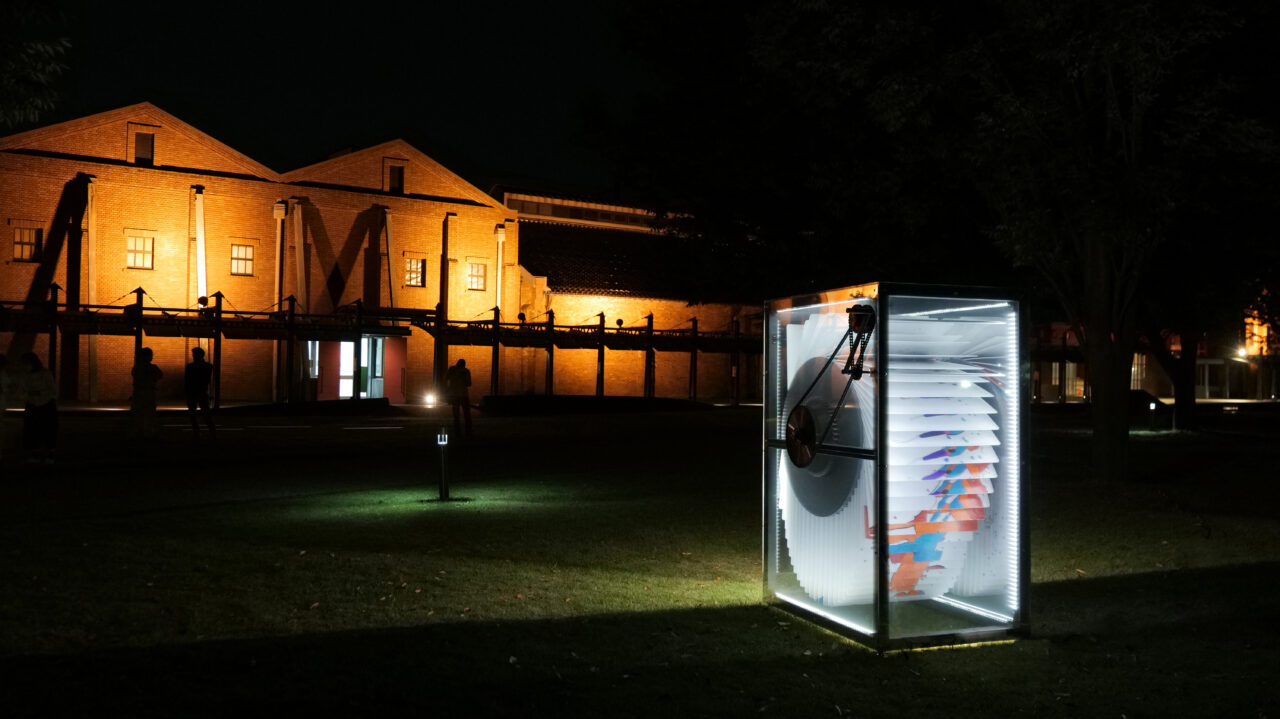 Test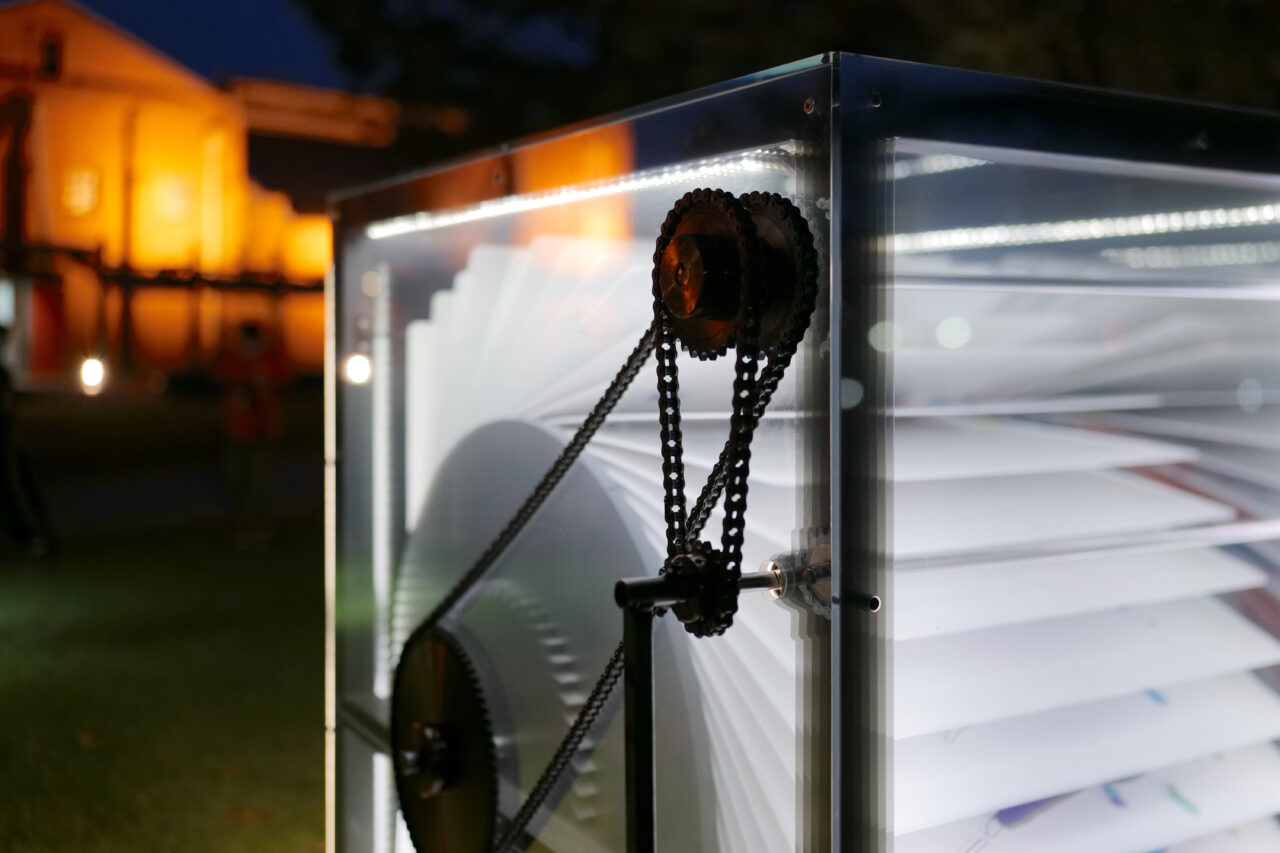 Test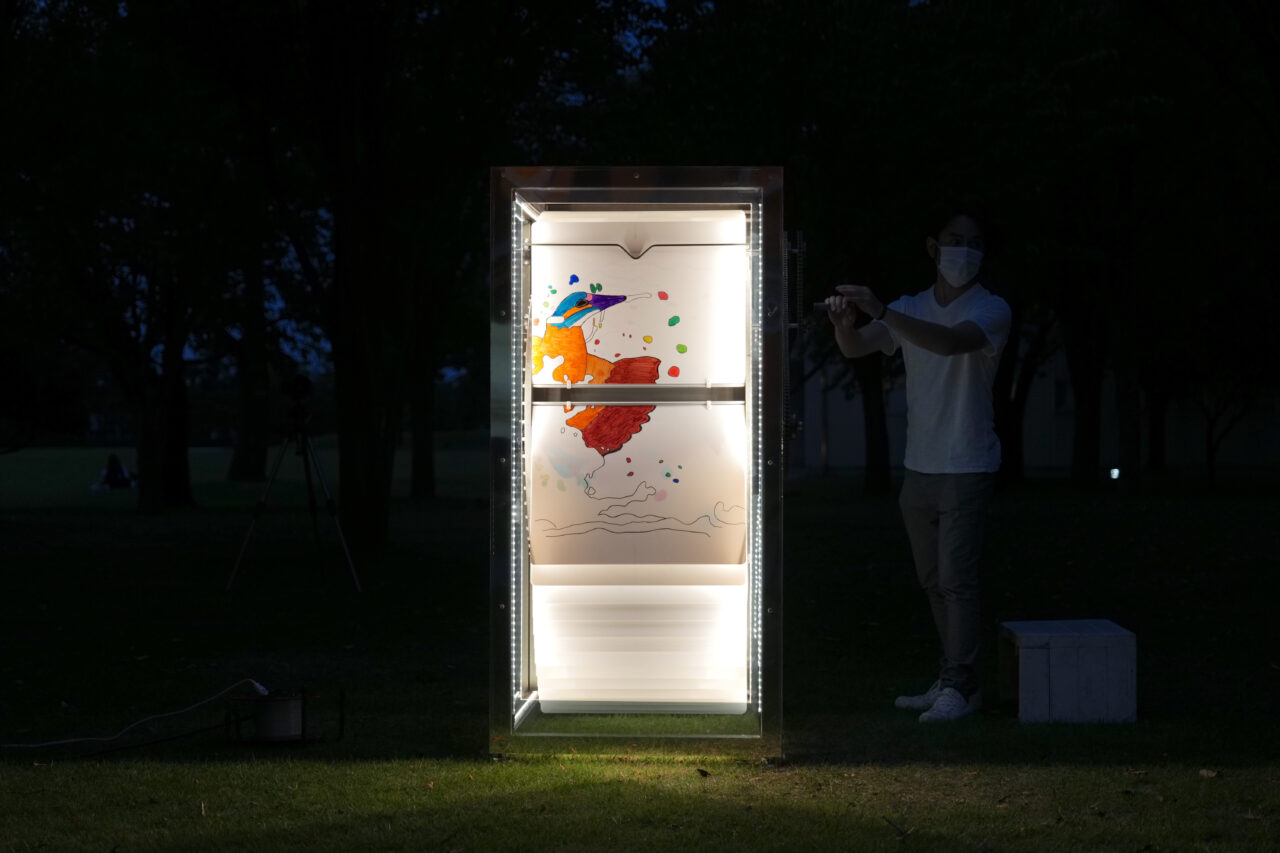 Test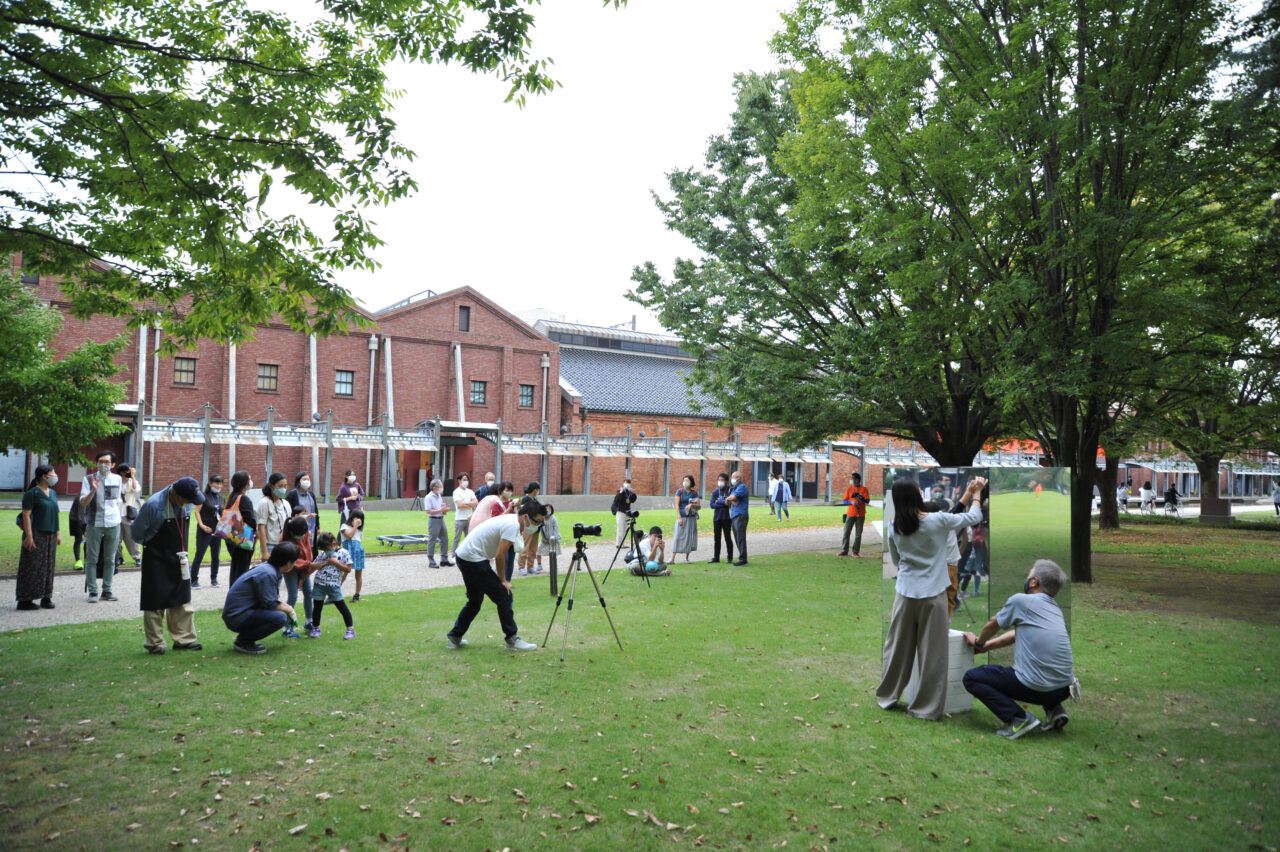 Test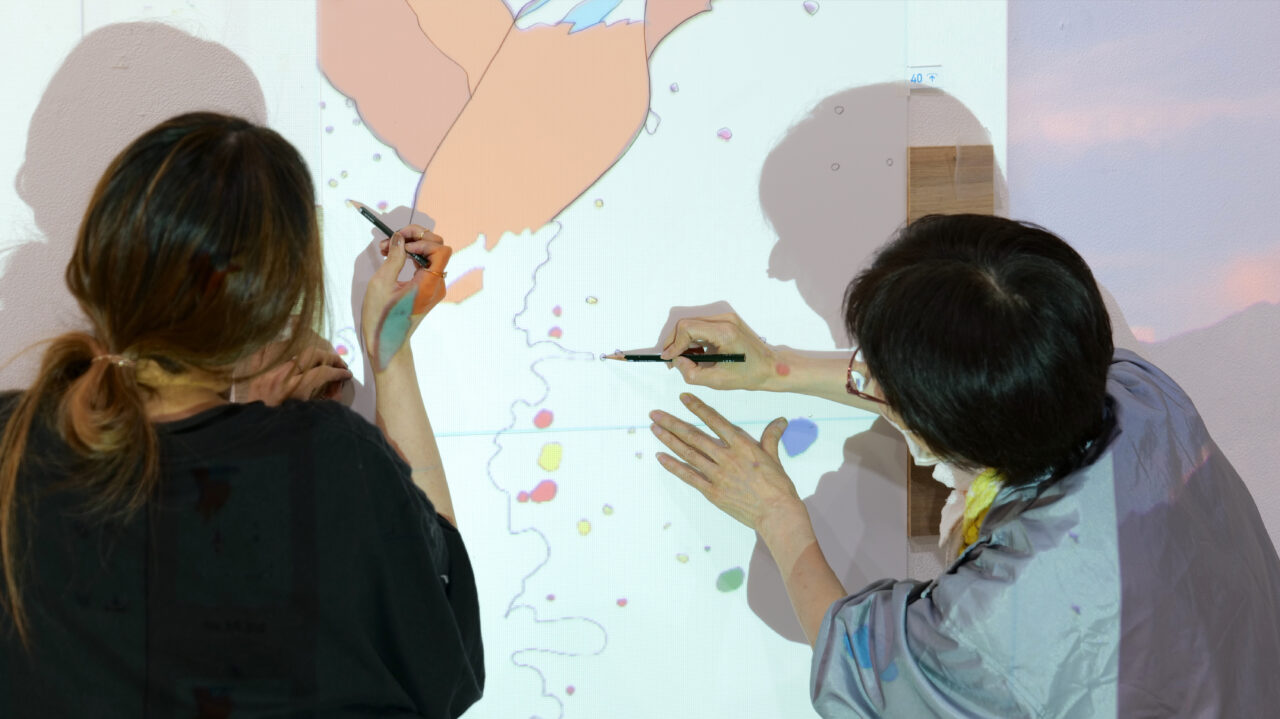 Test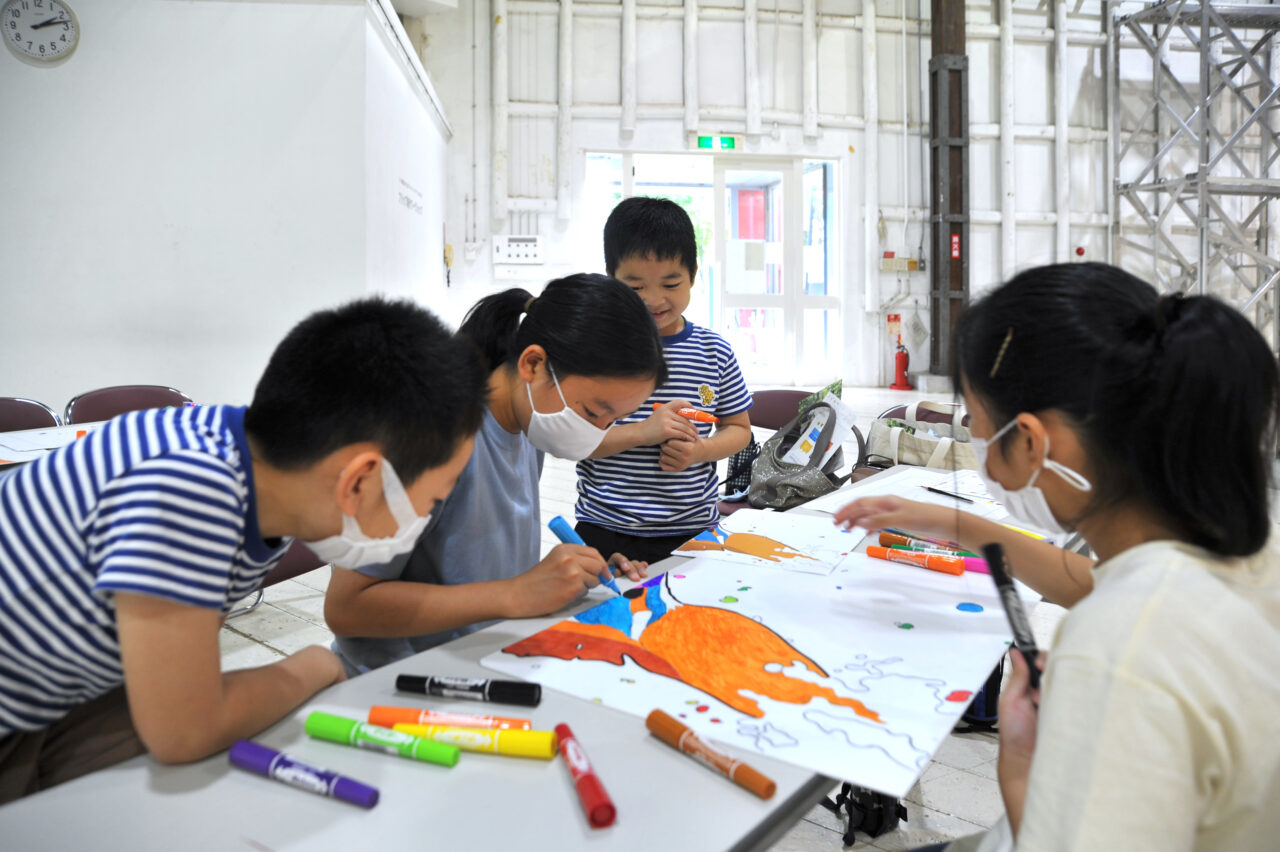 Test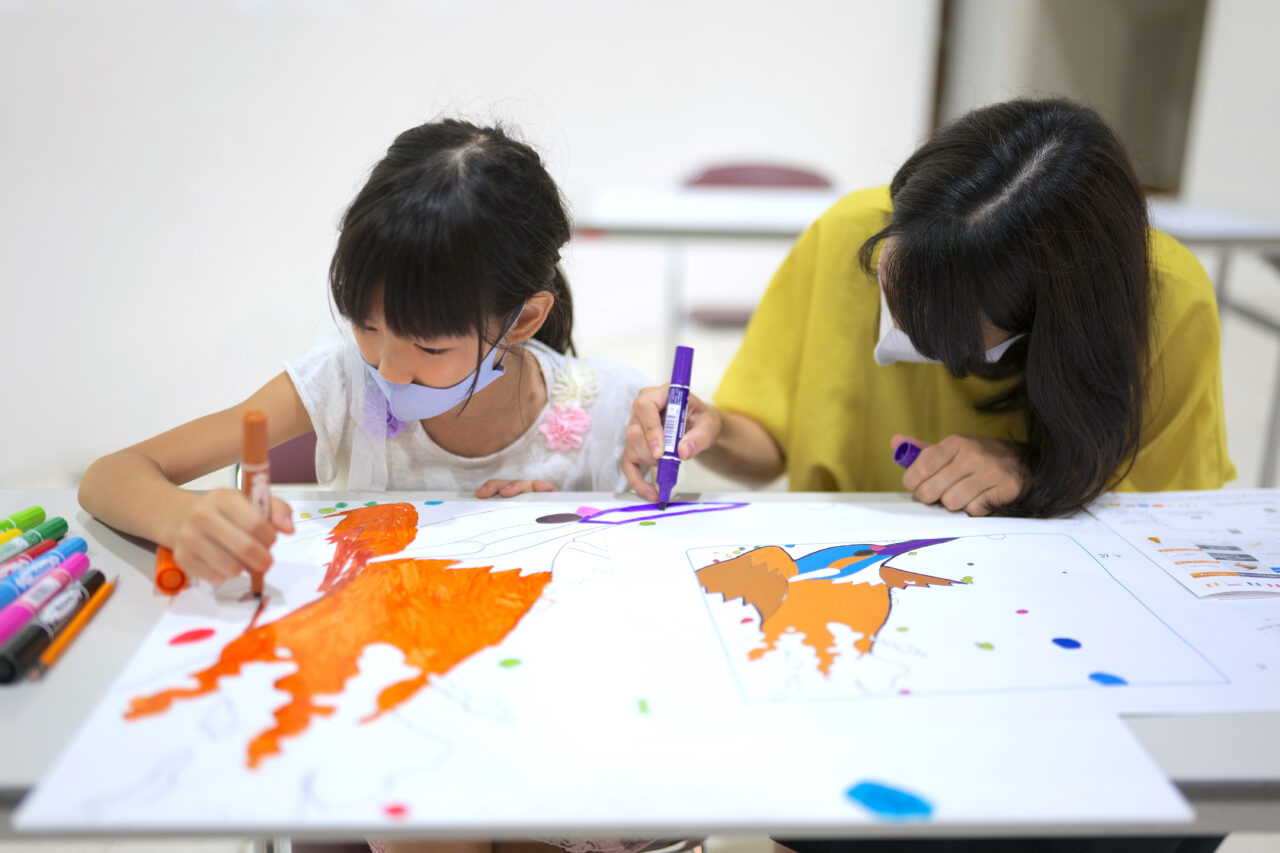 Test
Test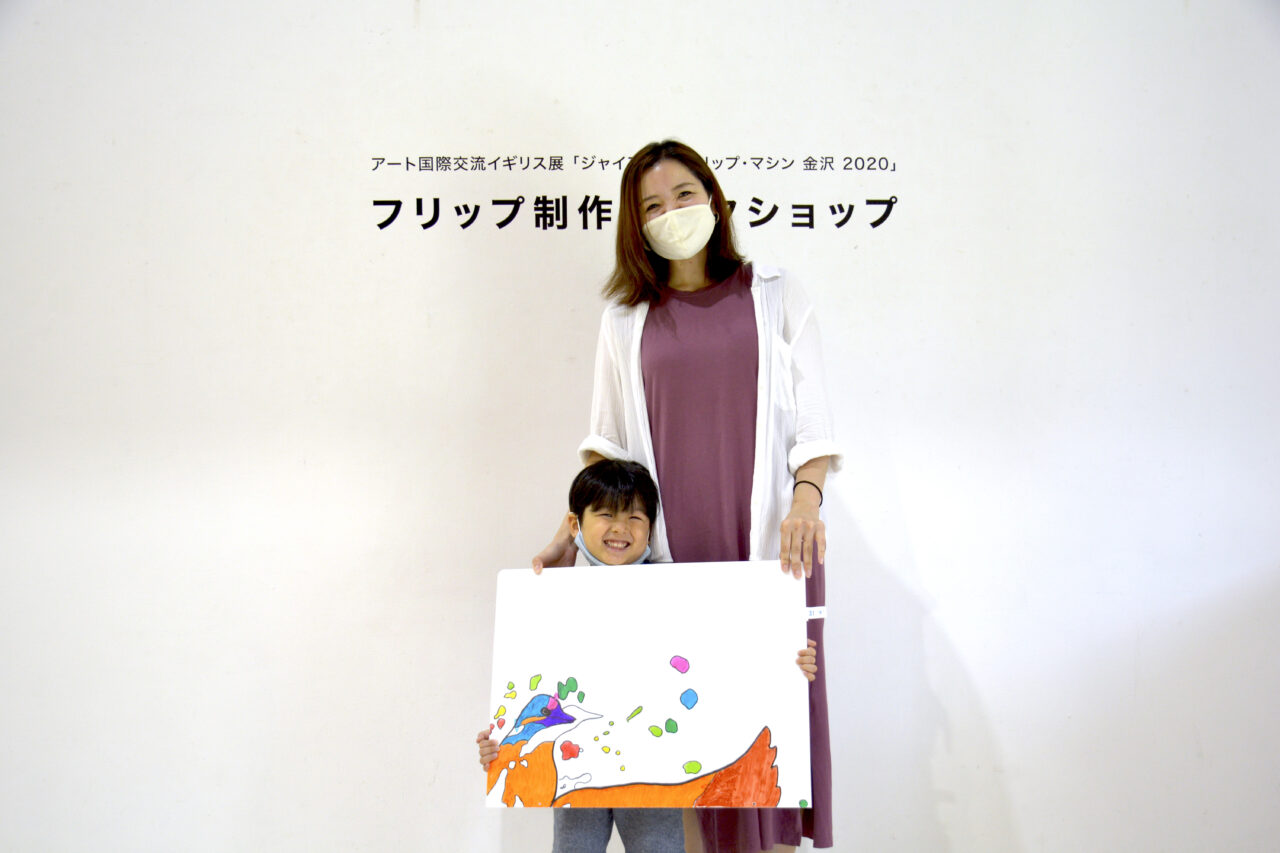 Test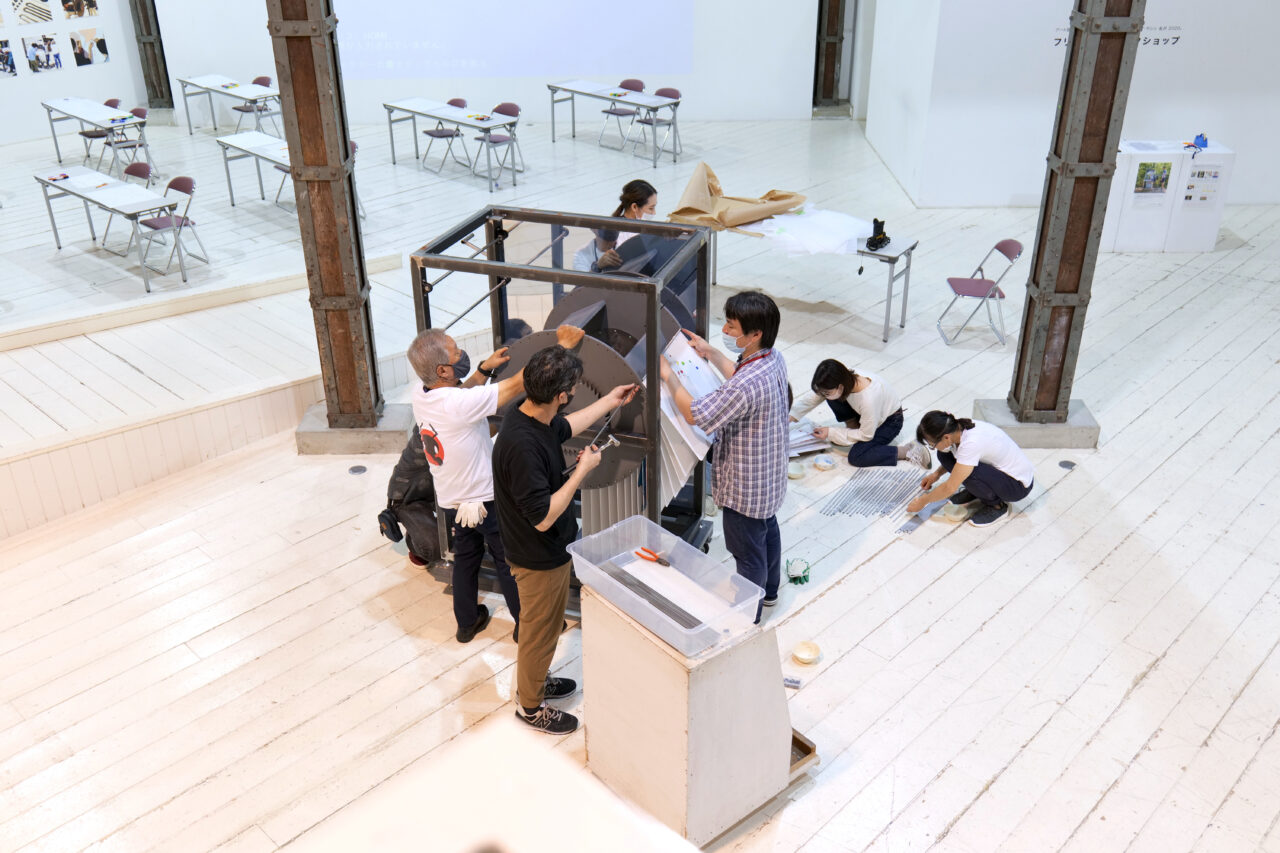 Test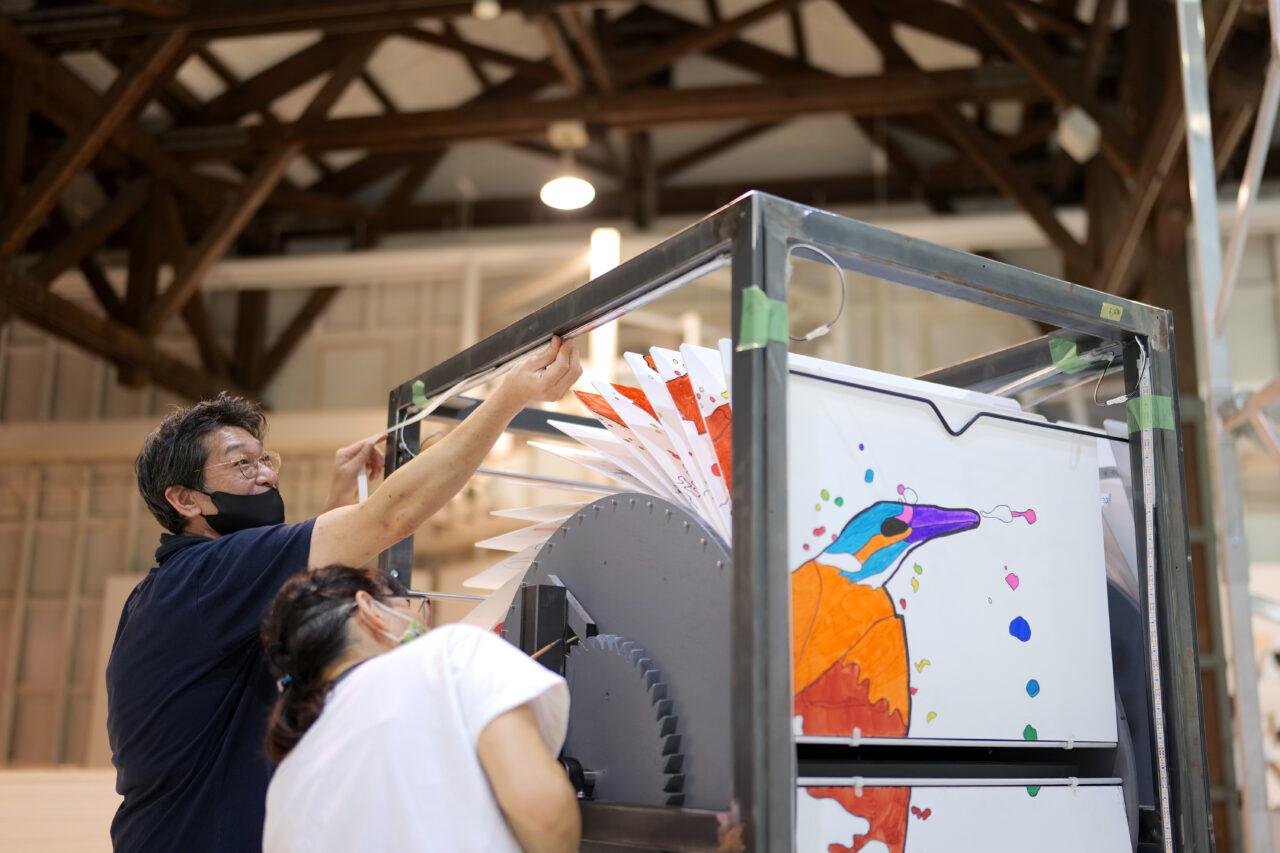 Test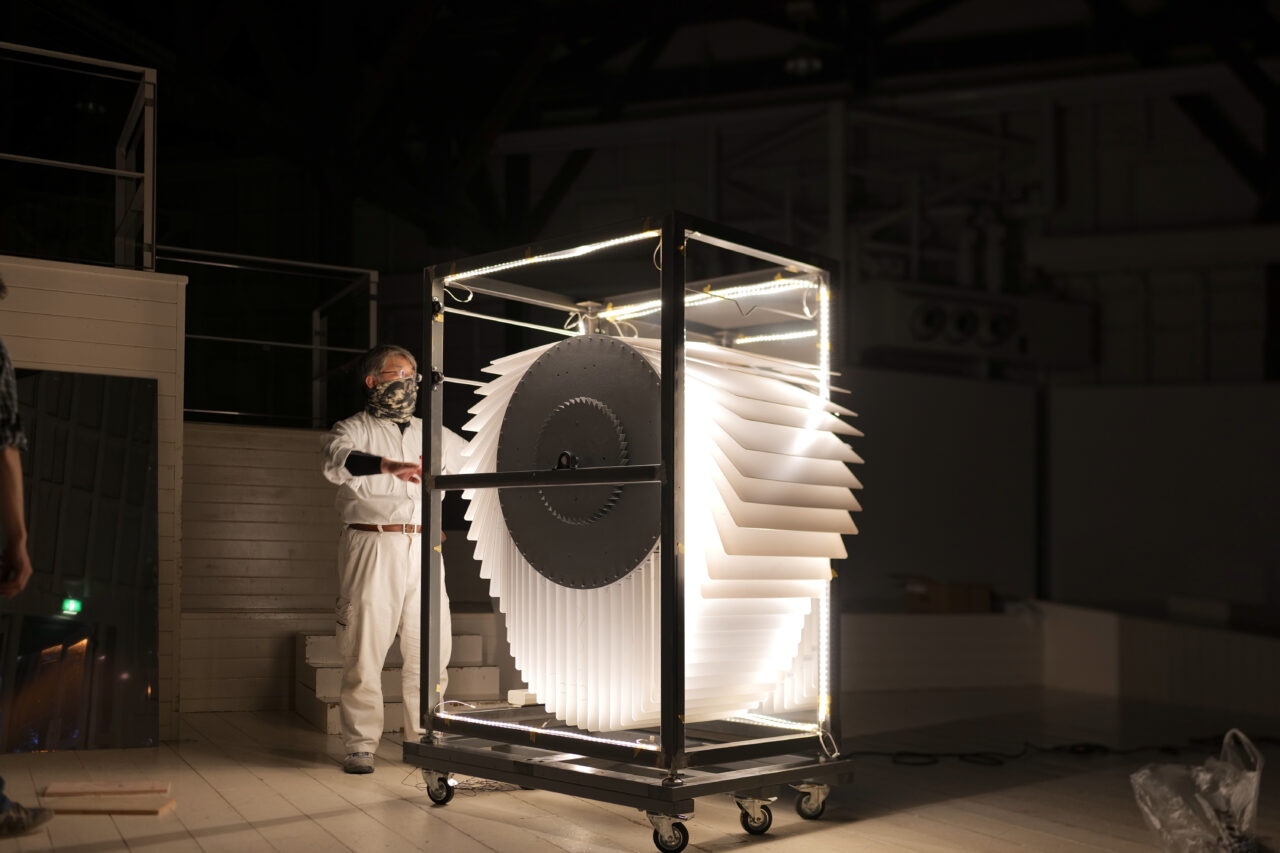 Test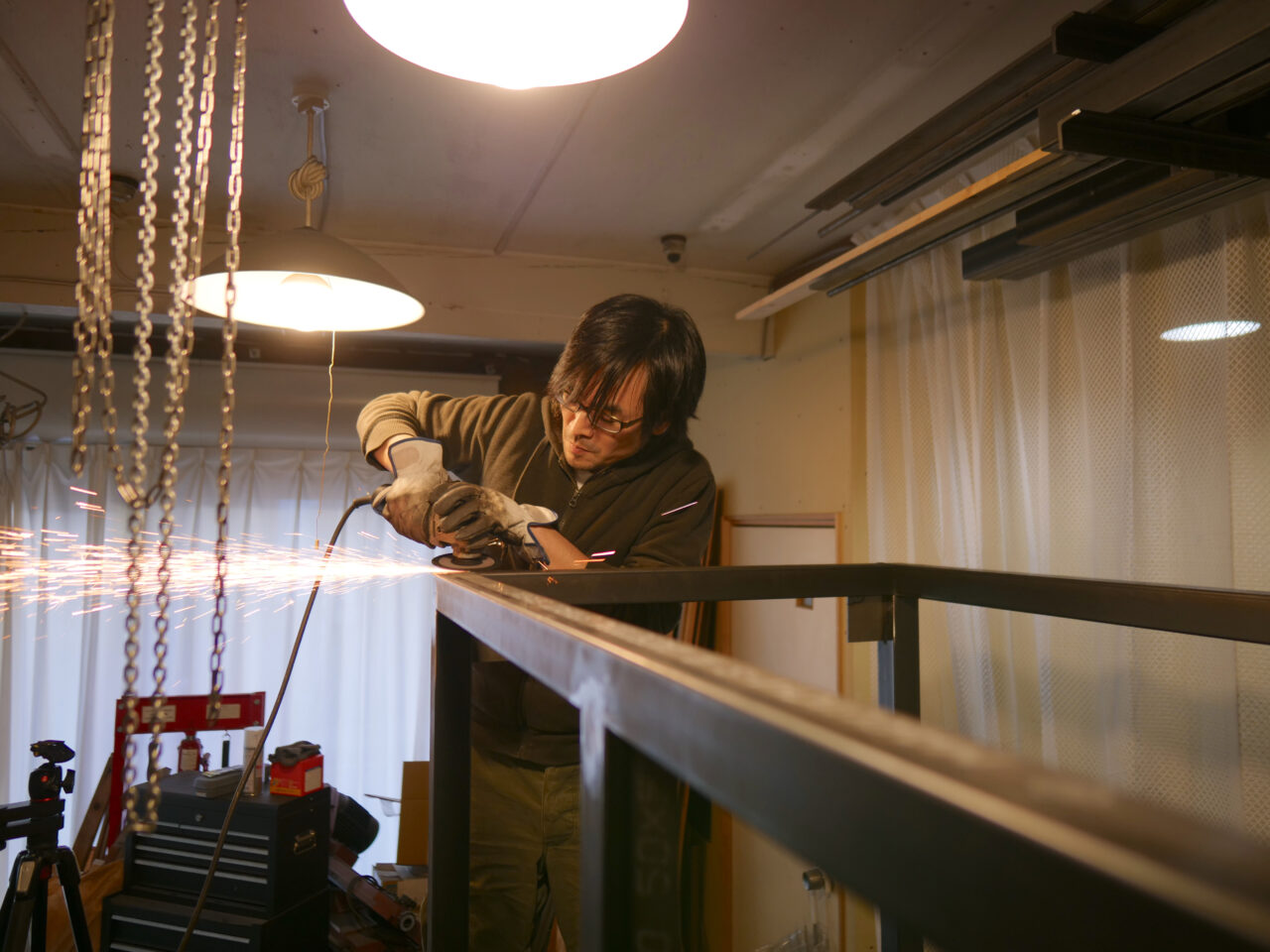 Test
Test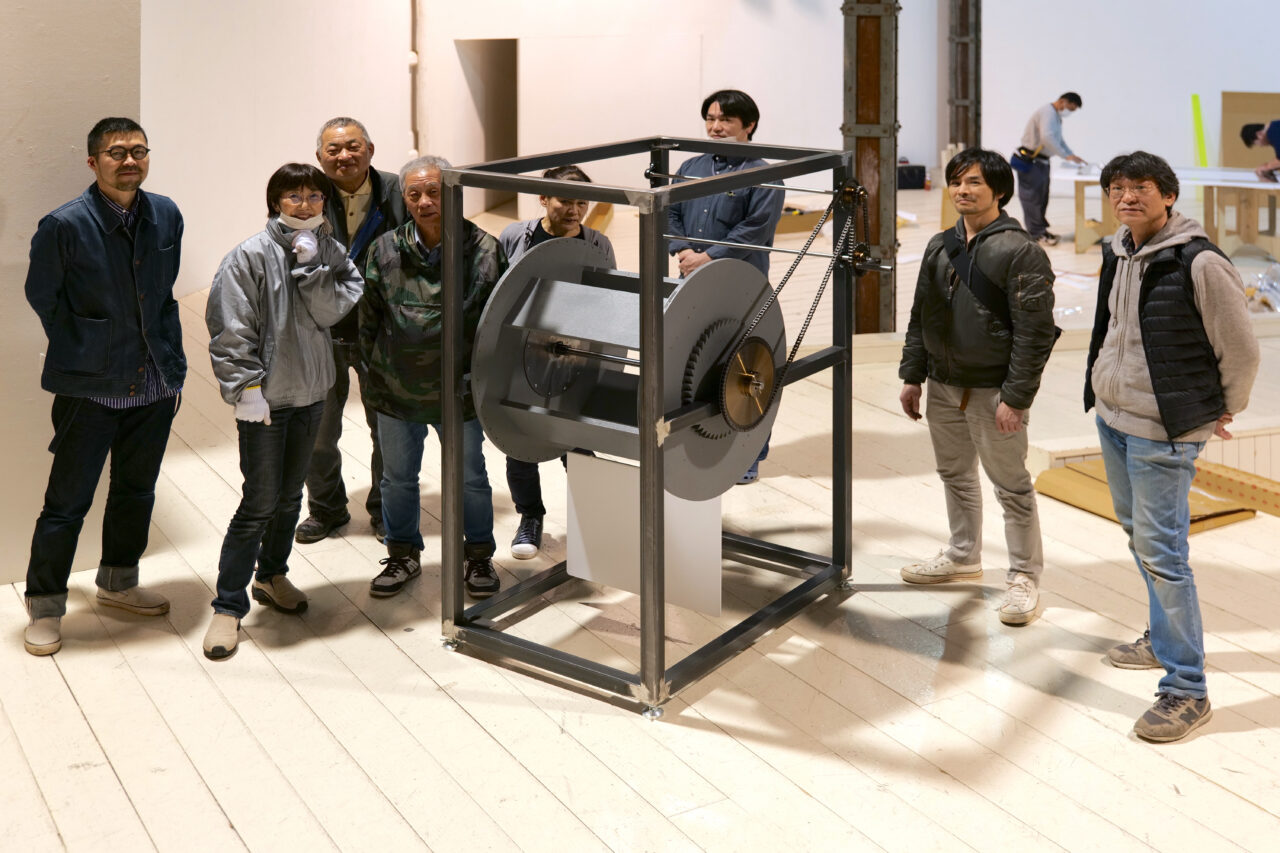 ---
In 2019 Chee-Kit Lai of Mobile Studio Architects designed a Giant Flip Machine for Kanazawa Citizen's Art Center, Japan. 
The installation is an international exchange art project as part of the "Japan-UK Season of Culture" 2019/20 supported by The Great Britain Sasakawa Foundation, British Council "UK in Japan" and The Japan Foundation. It was initially unveiled in October 2020 and followed by a live stream event from Japan in March 2021.
Essentially an oversized flipbook, the system scales up the split-flap display technology as seen in airports and train stations across the world. Mobile Studio Architects first used this technology in an interactive window display for Jack Spade menswear store in London back in 2013. And in 2016 it supersized this technology for an installation at BEAM Camp summer school in New Hampshire, USA.
The giant mechanical flipbook rotates through a sequence of images to generate a simple animation. For the flipbook in Kanazawa, 100 participants in drawing workshops took part to create the animation.
The animation shows the moment a kingfisher bird dives efficiently into the water to catch fish, a phenomenon that inspired Japanese engineer Eiji Nakatsu to improve the design of the bullet train. As the bird dives into the water it breaks the blank surface of the drawing to create a splash of colours. 
The project reached a much wider audience than originally intended. This was due to the global COVID-19 pandemic. Drawings for the flipbook were received not only from local workshops in Kanazawa but also from remote workshops in Tokyo, Kyoto, Hiroshima, Nagano and London, UK.
Client
Action Plan Executive Office of Kanazawa Citizen's Art Center
Kanazawa Art Promotion and Development Foundation
Location 
Japan
Project Coordination 
Hiromi Fujii
Planning
Masahiro Katano
Hideaki Watanabe
Contract Coordination 
Masahiro Saito
Support
British Council, The Japan Foundation
The Great Britain Sasakawa Foundation
Material Support
Kuraray Co., Ltd.
ZEBRA CO., LTD.
Luci Co., Ltd.
Fabrication 
Masafumi Asamoto
Ippei Hayashi
Nobuyasu Kato
Photography 
Masahiro Katano
Yoshihiro Nakabayashi
Film Footage
Hiromi Fujii
Masahiro Katano
Yoshihiro Nakabayashi
Takuya Okamoto
Archive Book
Edited by Masahiro Katano, Hiromi Fujii, Nachi Nakayama
Translated by Hiromi Fujii
Photography by Masahiro Katano, Yoshihiro Nakabayashi, Ryoichi Noguchi, Hiromi Fujii, Chee-Kit Lai
Published by Action Plan Executive Office of Kanazawa Citizen's Art Center
Special Thanks
Naomi Shioura
Publications
Bigumigu, El Culturista, It's Nice That, The Kids Should See This, Travel Between Pages