Sky Pavillion
East London
Test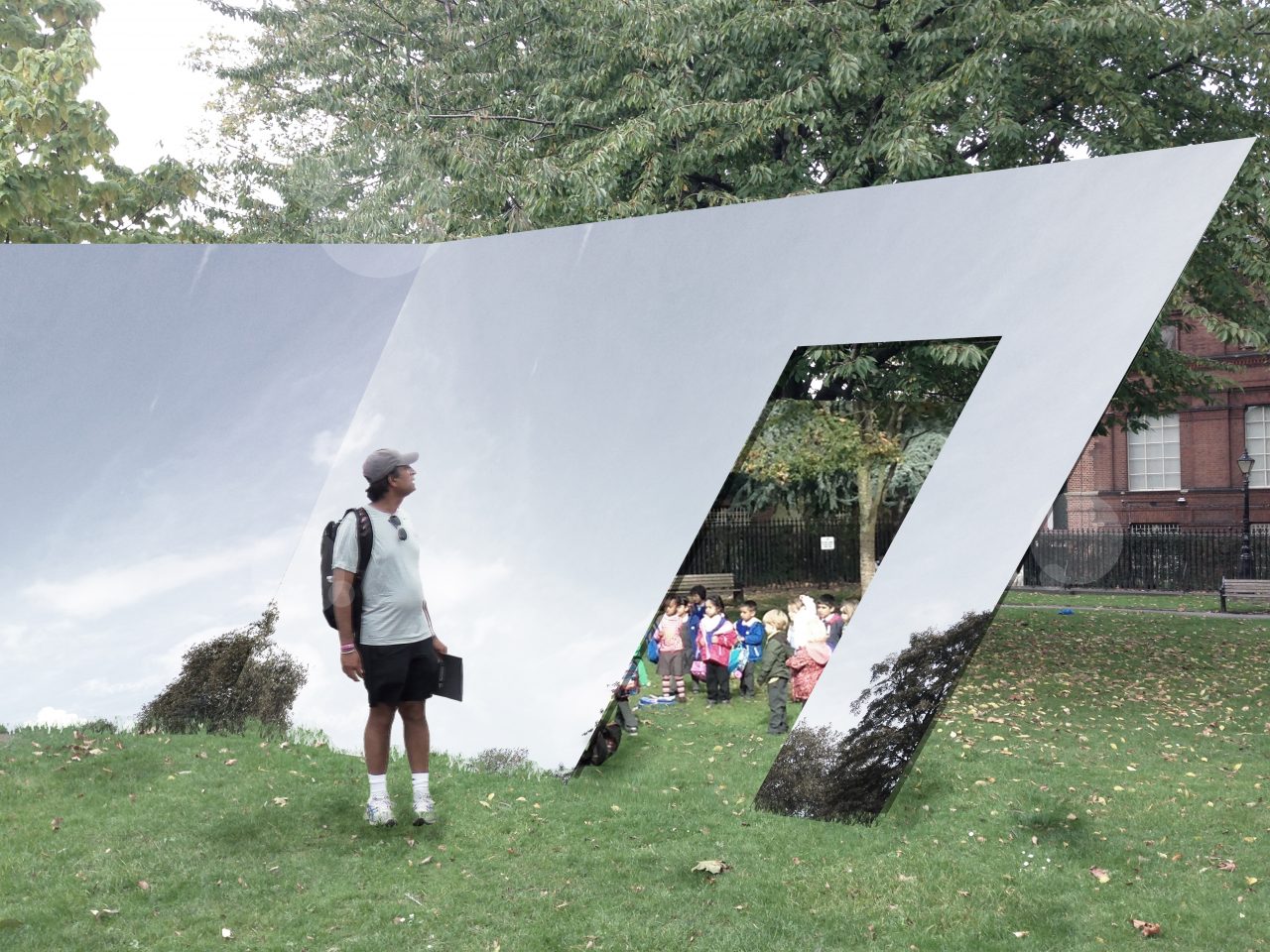 Test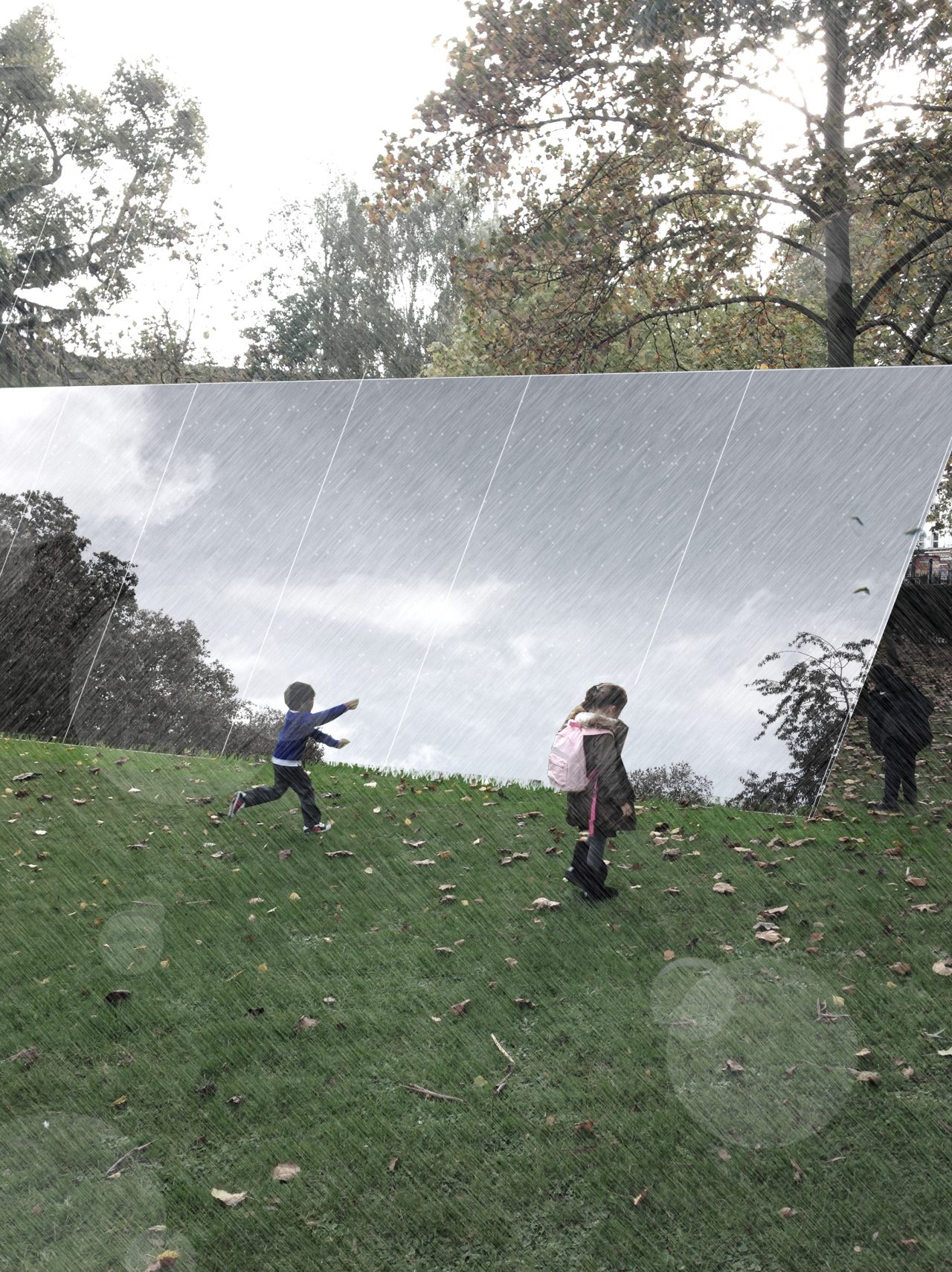 Test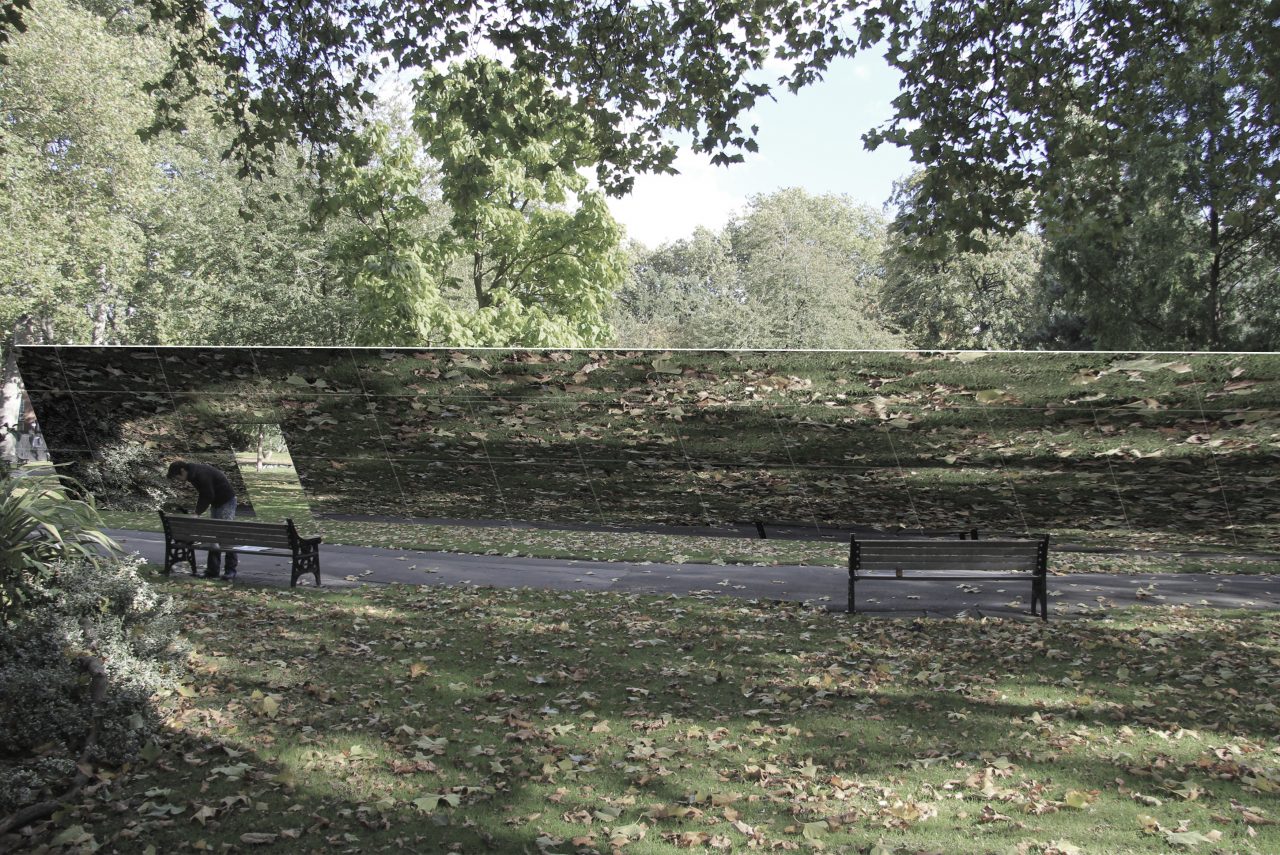 Test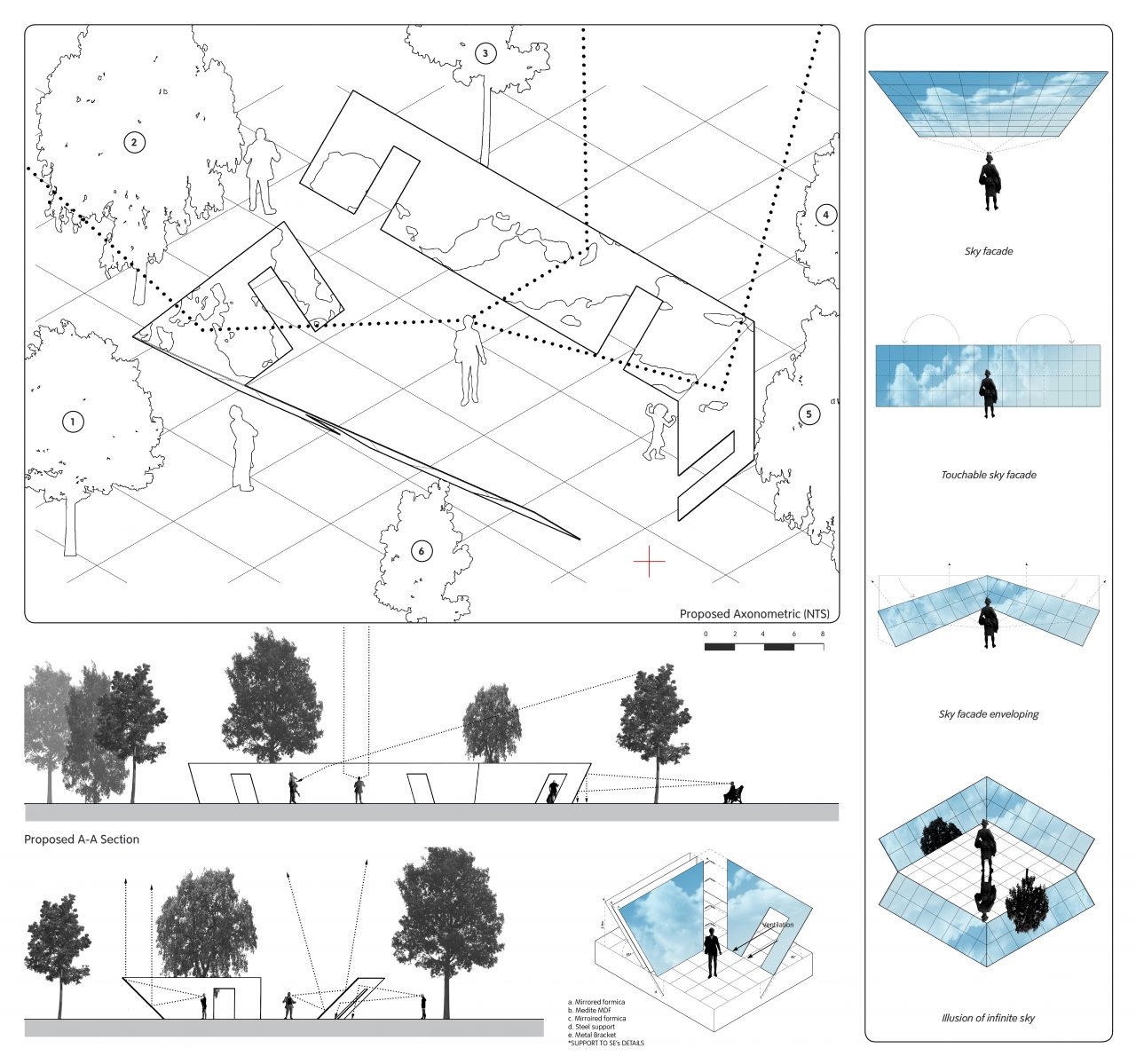 ---
The pavilion's conception arose from a desire to touch the sky, which in itself is an impossible feat. This duality of having a seemingly constant facade of sky above us, and yet not being able to grasp it, was something that we wanted to convey within the folly.
We have taken the flat plane of the sky, bent and angled it to create an enclosure that deflects the noise and sight of Cambridge Heath Road. Instead, the viewer is enveloped by reflections of light and air, placing them in a seemingly infinite space of sky.
The construction of steel stakes supporting the waterproof MDF creates a floating folly. Therefore, at some angles the blades of double-sided mirrored panels are large and encompassing, and at others, barely visible, creating an 'invisible' boundary.