Non-Stop Bar
Concept Design
Test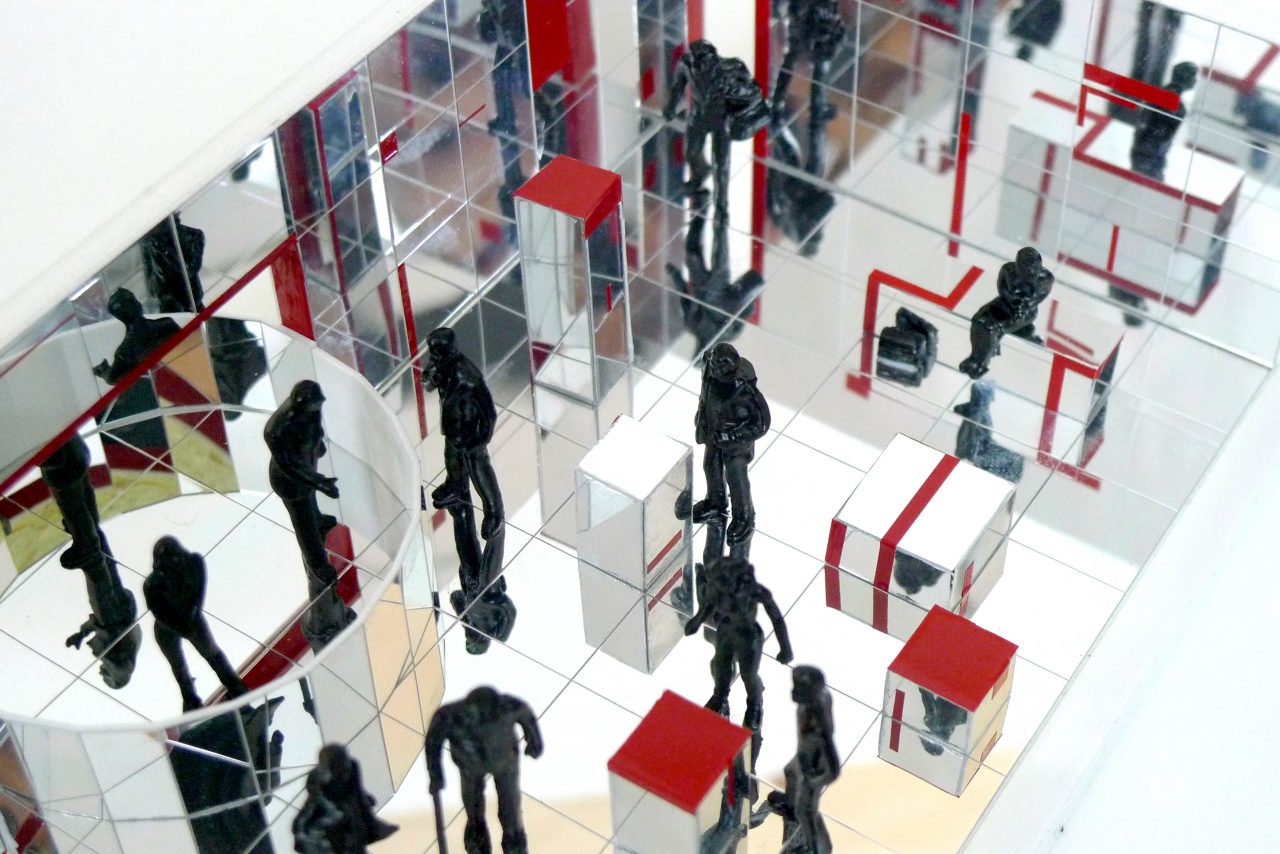 Test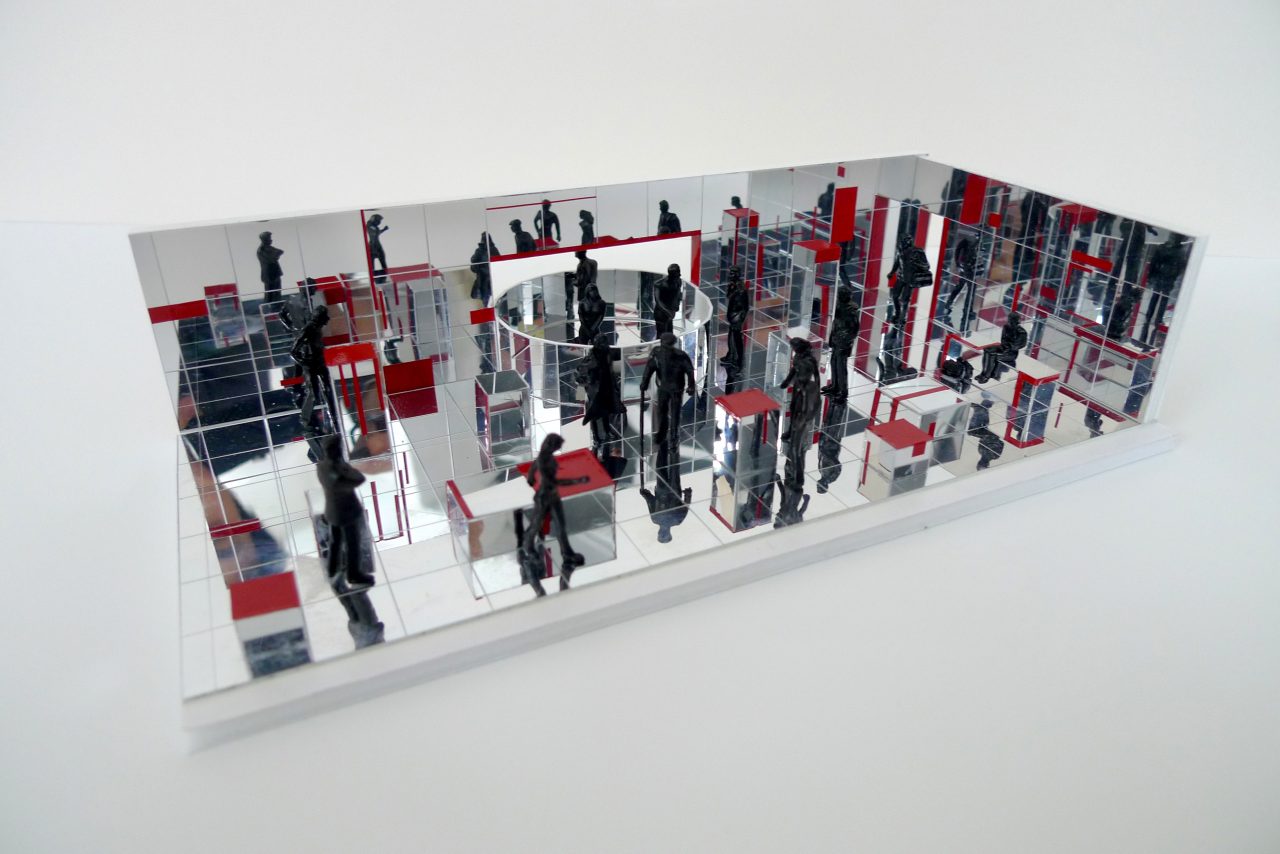 Test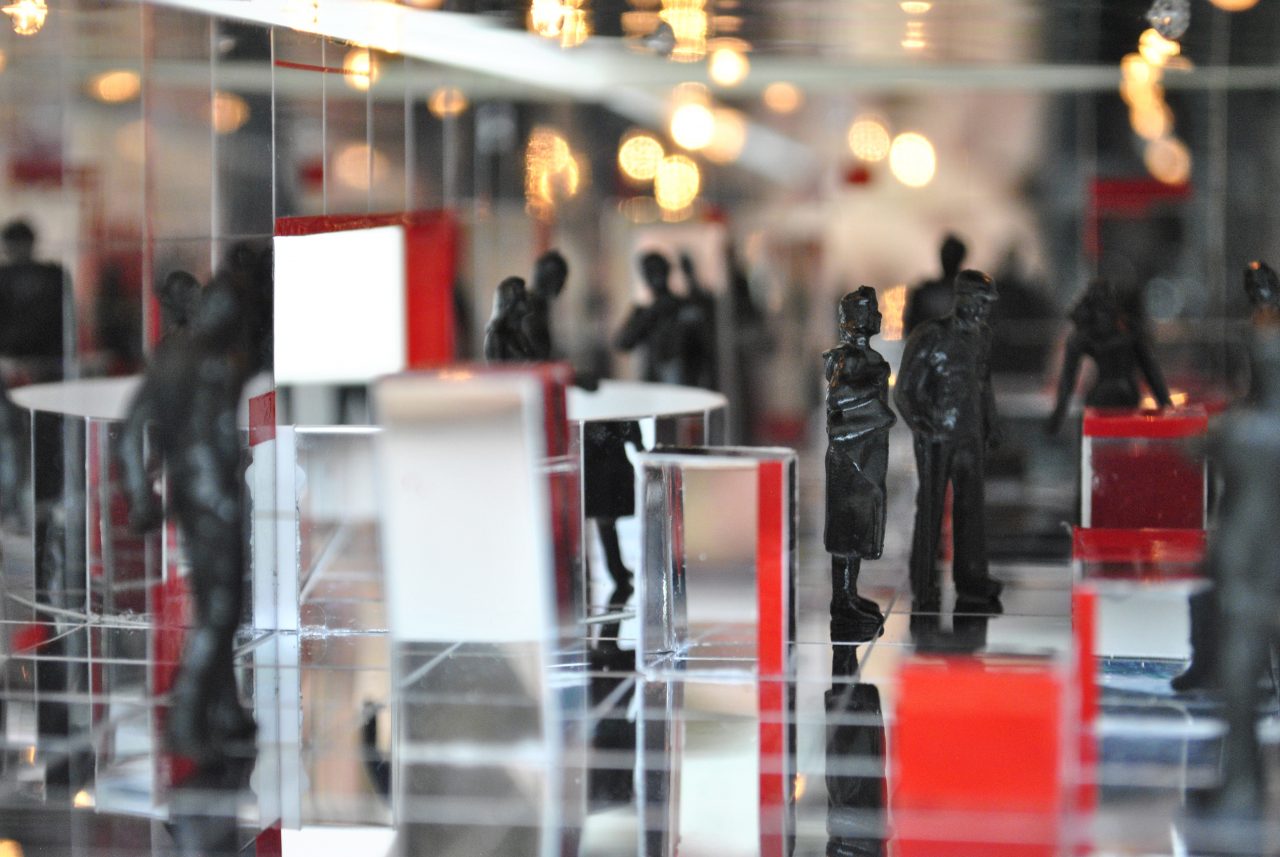 ---
Non-Stop Bar is an unconventional concept design for a design trade fair. The proposal creates the sensation of an 'immersive environment without boundaries'. A seemingly endless space that poses more questions than answers.
We want to suggest how the power of interior design, through manipulation of materiality, perception and senses is able to create a powerful boundless space. A space that could takes one beyond the physical confines of the structure, the hall and the exhibition beyond. Going out by going in!
Non-Stop Bar is at heart a large timber box structure. Three strategically positioned and suitably sized doorways allow for entry into the space. Within the space a circular bar sits half in and half out, an 'inside-outside' bar. The plan view is almost classical in proportions; to facilitate functionality and to intensify the illusion of reflections.
Our concept has been influenced by the work of artists such as Yayoi Kusama, Olafur Eliason and Antony Gormley. Upon entering visitors are totally immersed within the fully mirrored enclosure. Everything is multiplied; visitors, drinks, food, lights, balloons, products and so on. A kaleidoscopic effect. Linear accents of red and black graphic vinyl stripes adorn the interior space, just like stepping into a three dimensional De Stijl painting!
The space creates an element of surprise. The mirrors dazzle with continuous movement animated by the flux of occupancy. An environment of endless fun in which to question our relationship to physical space and with one another.