CCA: Centre for Citizen's Adhocracy
RIBA Forgotten Spaces Competition
Test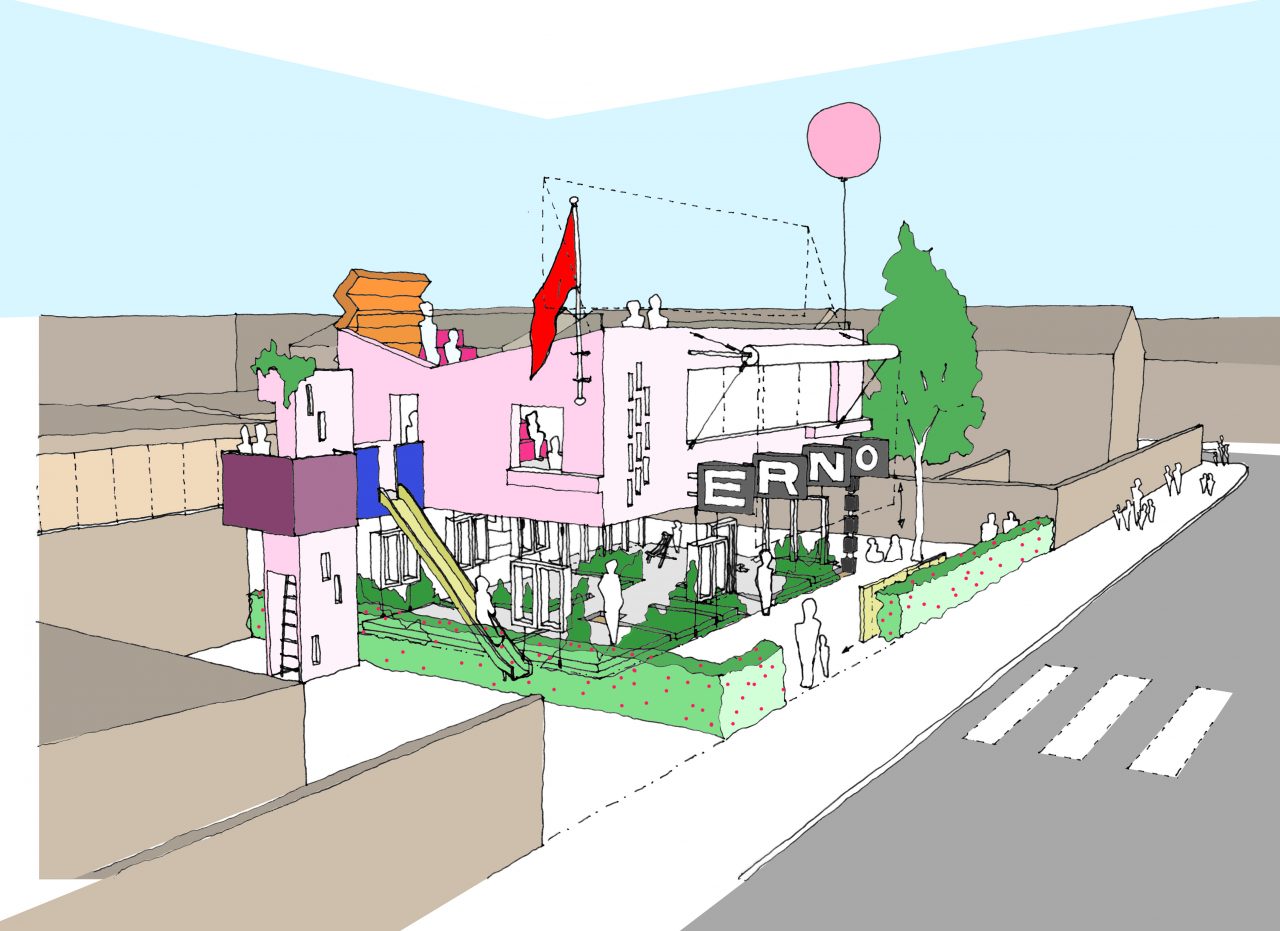 Test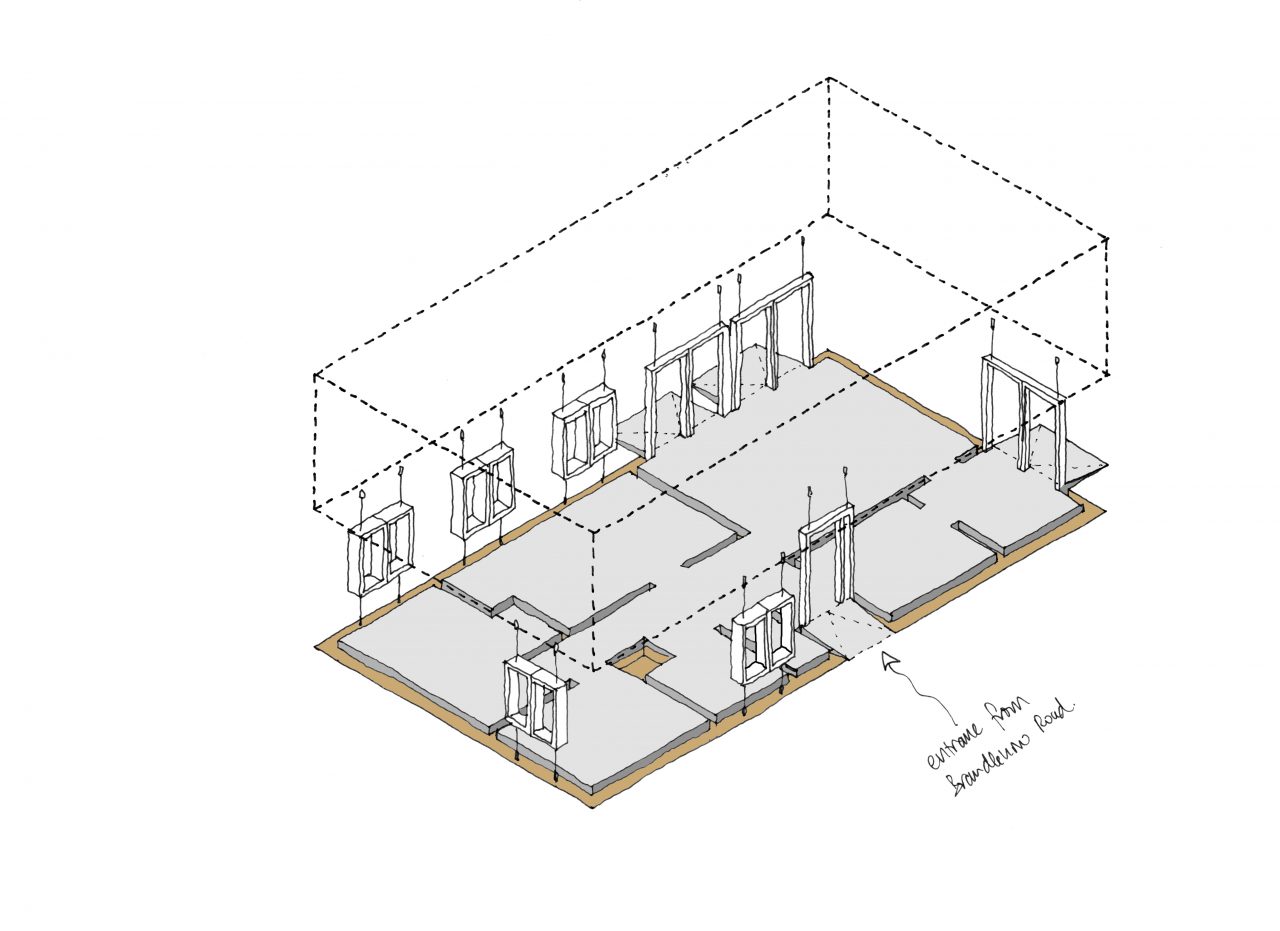 Test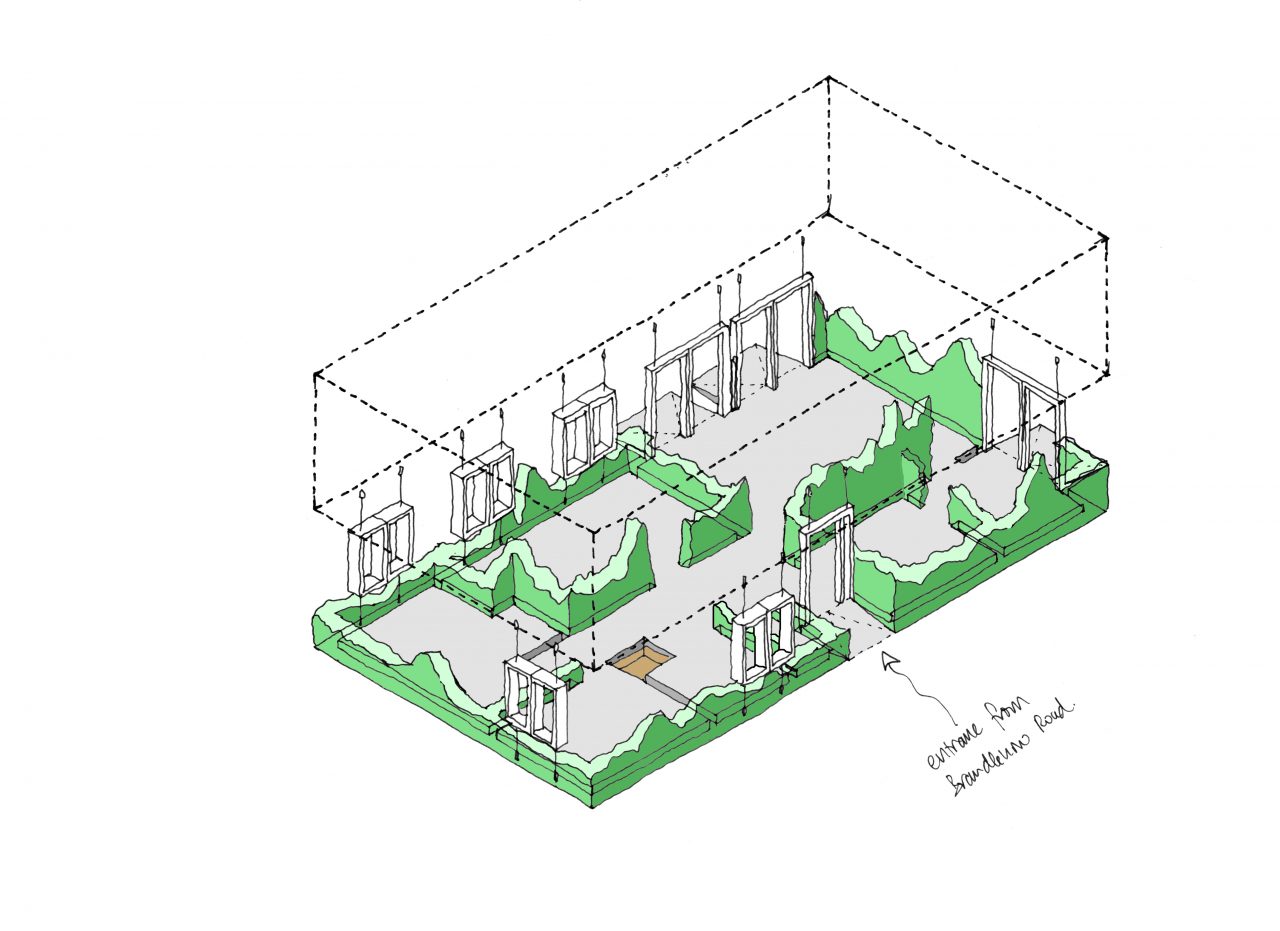 Test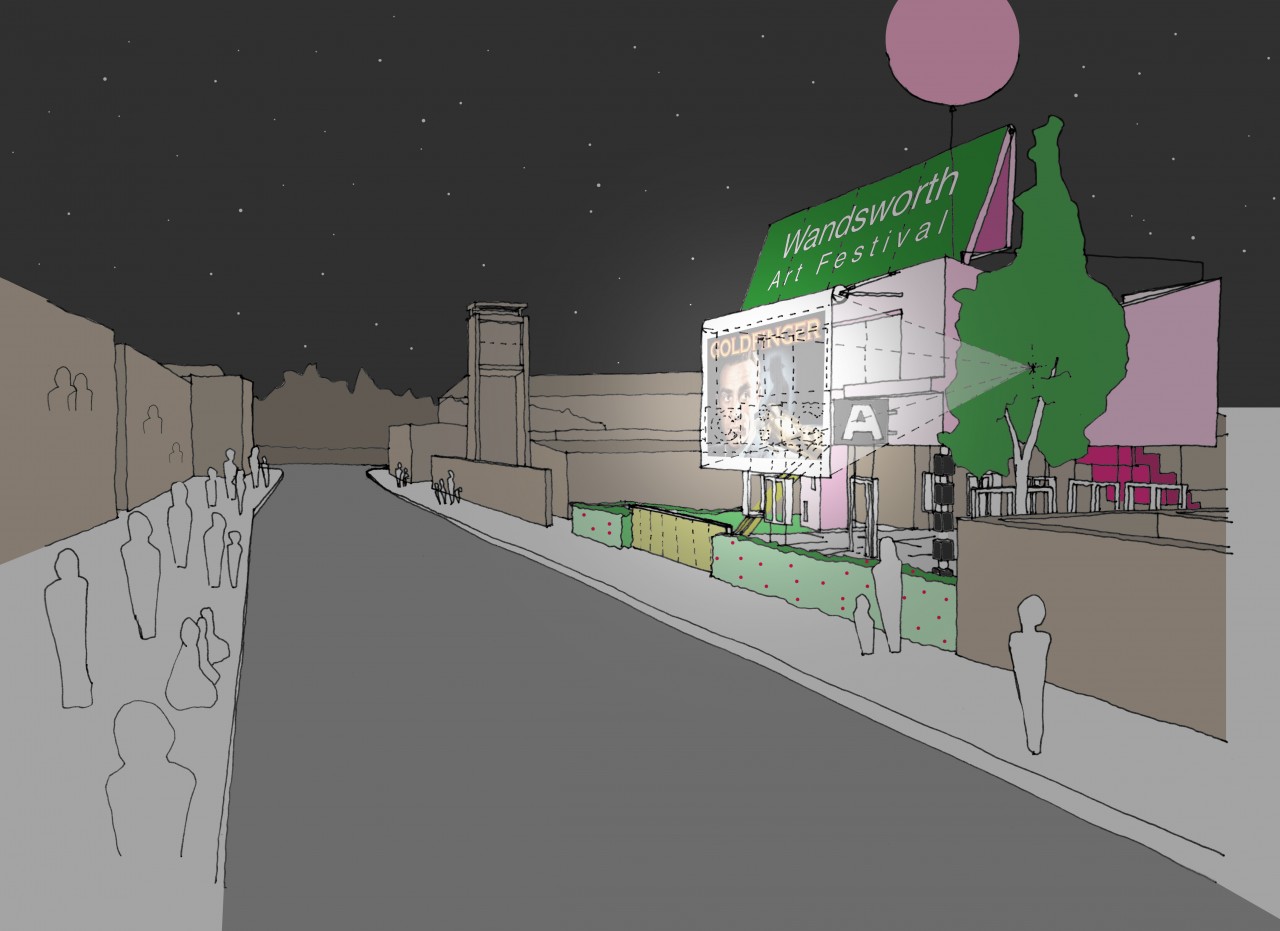 ---
The proposal was for a new Centre for Citizen's Adhocracy, dedicated as a monument to Erno Goldfinger, located on the site of the recently (illegally) demolished Caretakers Cottage in the ground of Brandlehow School, Putney, Wandsworth, London.
The proposal addressed the RIBA Forgotten Spaces brief by raising the wider issues surrounding the real and ideologically forgotten spaces of modernism on a strategic and local level across London. Drawing on the recent controversial debates surrounding what to do with the large amount of local authority owned 1950-70s building stock in London, the project proposes an innovative, programmatic and architectural solution.
CCA is designed as a conceptual pilot and grass roots test model for how local authorities could transfer the development of the physical and symbolic public realm from the short term financial horizons of developers to the longer term cultural interests of local communities.
This proposal backs Wandsworth Council's order to reinstate the Grade II 1950s bungalow listed building to its original footprint by proposing a new alternative in place of the original cottage. The Monument to Erno Goldfinger proposes to retain the footprint of the cottage, which would be grown as a garden and to build a physical structure above where the cottage once stood.
There has been a school on the site of the current Brandlehow School since 1902. The present building designed by Erno Goldfinger dates from 1952 and is Grade II listed. Brandlehow is a community primary school funded by the London Borough of Wandsworth.
The actual site of the Caretakers cottage, currently owned by Rajiv Laxman, (sole director of developer Abrus), who it appears brought the site from Wandsworth Council. The developer has been fined £11,000 for the illegal demolition of the Grade II listed cottage. Reports suggested that he has been fined an additional £13,000 by Magistrates but there are currently no signs of any action to rebuild the cottage as instructed by the courts. It has also been suggested that the council should issue a compulsory purchase order of the site so it can take control of the rebuilding project. This proposal is in support of that action.
The Centre Centre for Citizen Adhocracy would gather members of the community to discuss the bureaucratic systems that manage their activities and ultimately endeavour to find ways to cut across these. The centre does not provide an anti bureaucratic utopia but exists more as a responsive structure for decentralised activity. As such, it will begin it's life as a free space for exchange and debate, reflecting the legacy of the 1647 Putney debates at the nearby Church of St Mary the Virgin, which met to formulate a new constitution for England. Following in the same vain as these events, the Centre proposes the reconsideration of the tenets of civil living.
Client
RIBA (Forgotten Spaces)
Location
Putney, London
Collaborator
Somi Umolu + M.Dewdney
Exhibitions
Forgotten Spaces exhibition at National Theatre
Swiss Cottage Gallery