Writing Table
Modular Furniture Design for a Traveling Exhibition
Test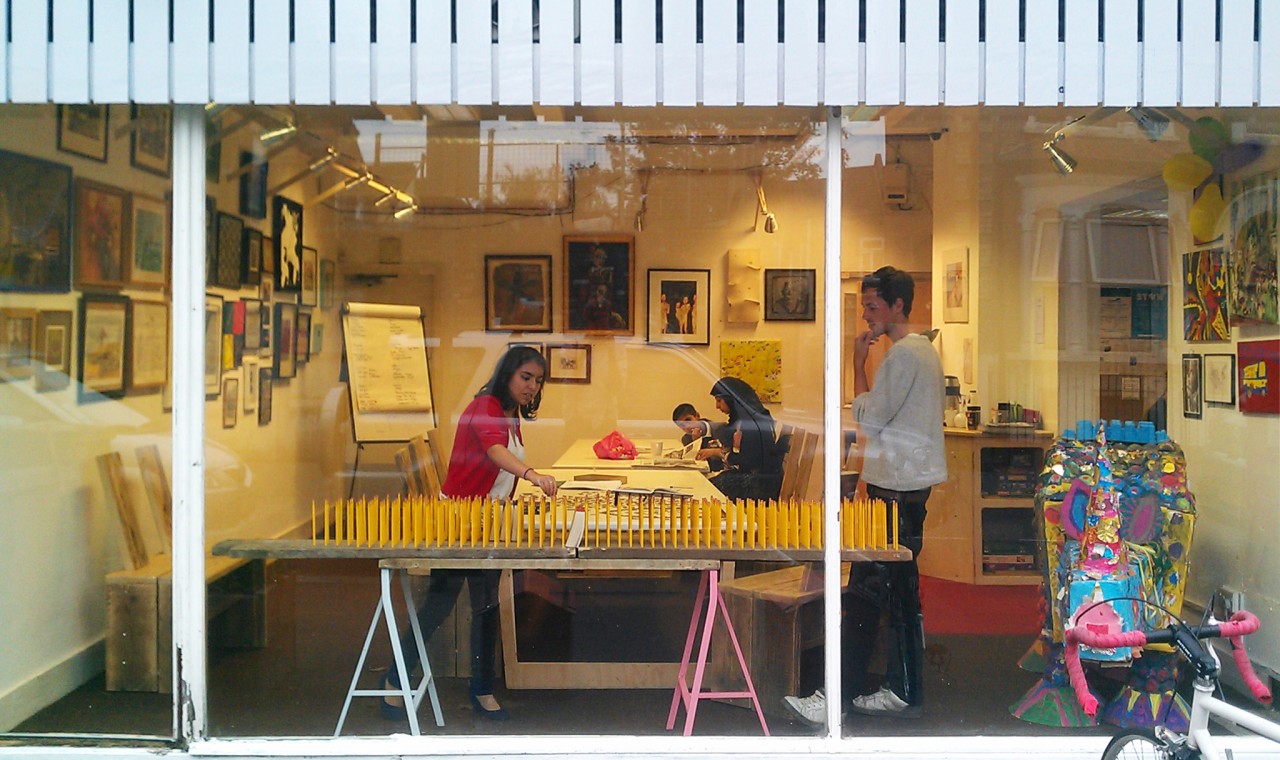 Test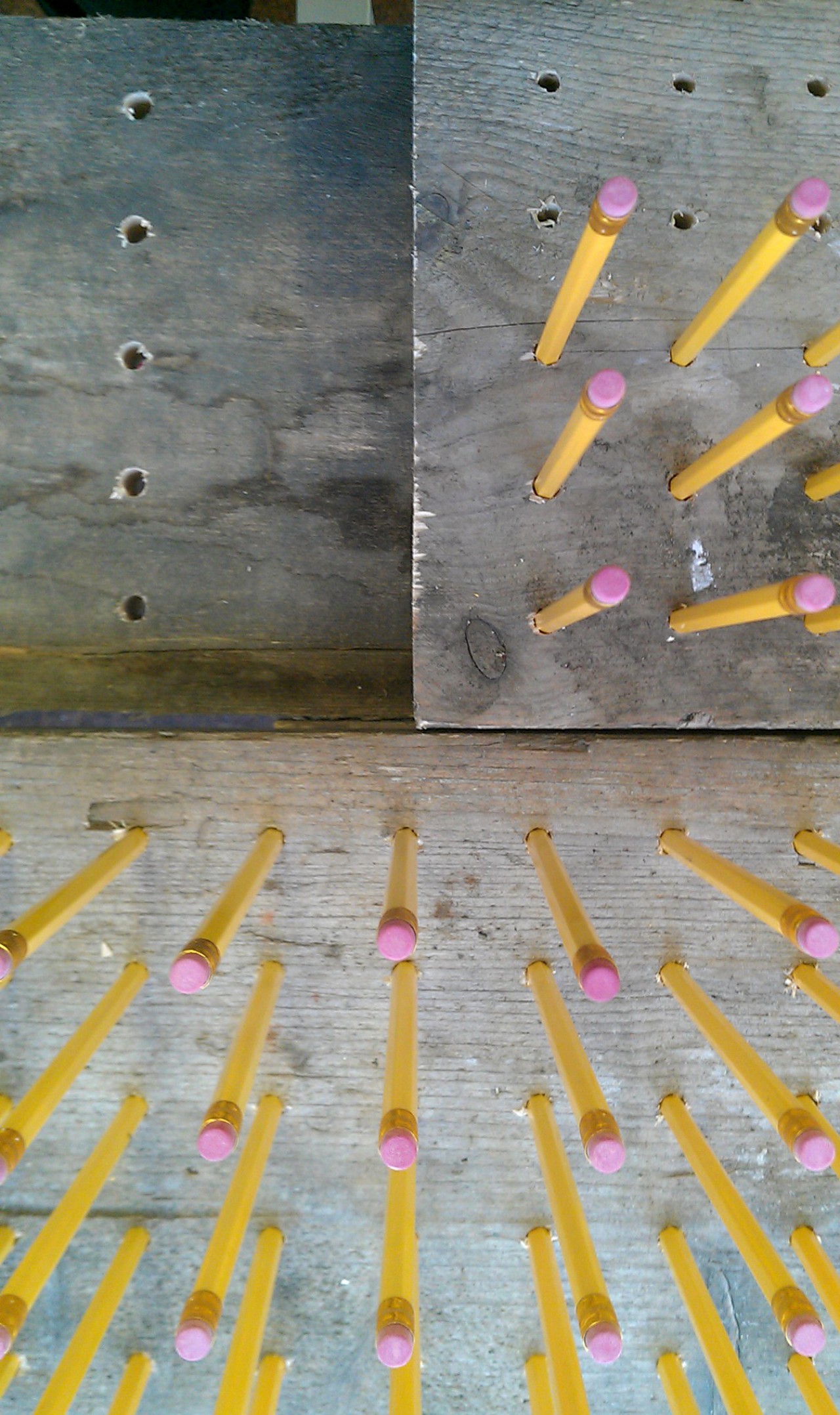 Test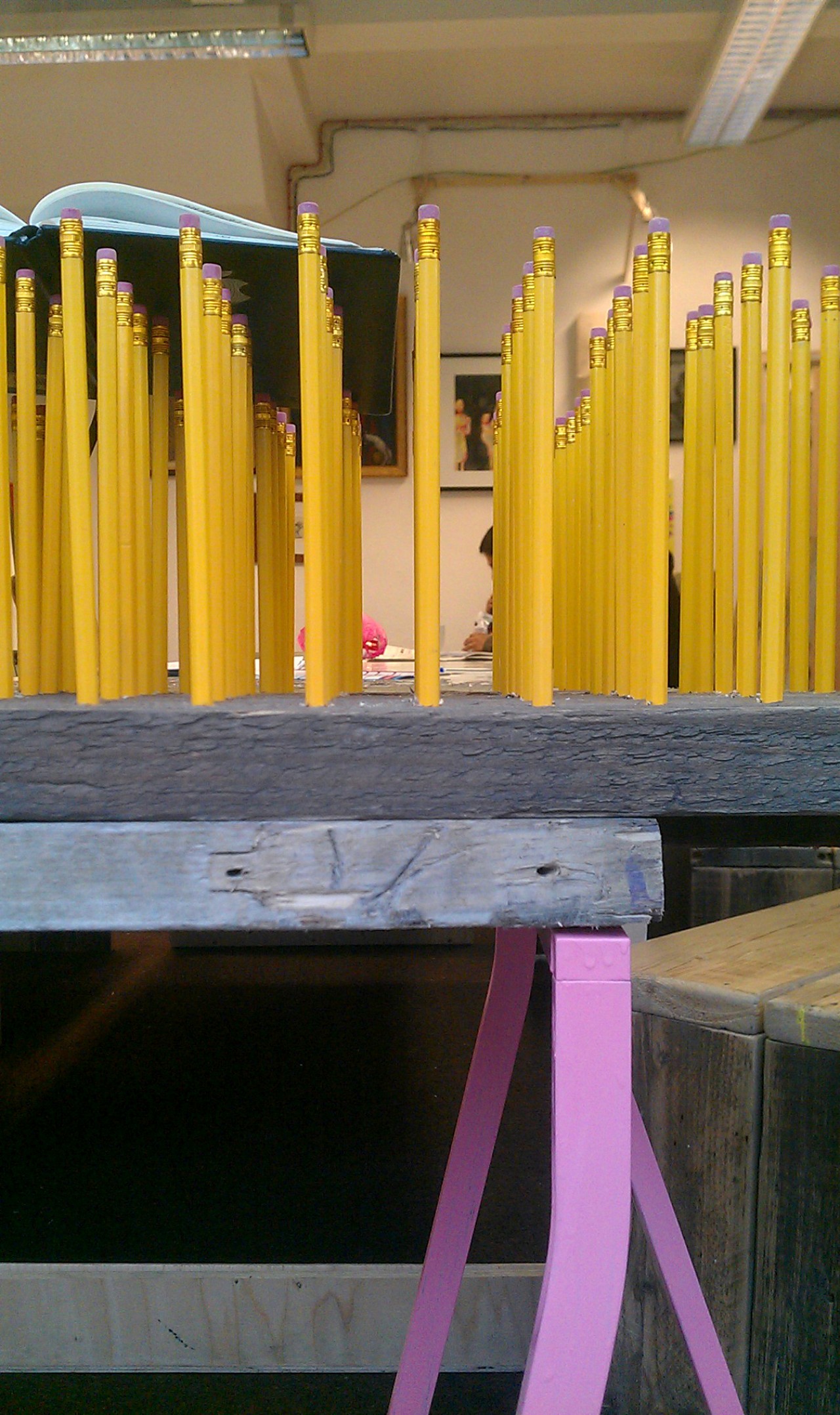 ---
Fundamental to the brief, the table's demountable construction enabled a fairly compact travel-mode; as we found it was even suitable for carriage on public transport. The Writing Table visited London, Sheffield, Edinburgh and back again to London in 2011. A guest to the exhibition would observe the Writing Table as a curious object initially, a complimentary set of modules, and then pick up a book.

Sean McAlister, Project Context
'Writing Table' is a modular multi-purpose furniture for Project Context's touring exhibition. The table functions as a display and writing table to accommodate exhibition brochures, books, catalogues and visitors' feedback sheets.
The design of the table stems from Mobile Studio's interest in reusable modular display systems. It is made from recycled scaffold timber boards. Entitled 'Writing Table' because the table top is not the plank surface itself instead it is the end of retro eraser pencils held upright in a grid system.
The system creates an integral vertical storage space for books and magazines between pencils which act like shelves, and when writing is required users can choose from the field of pencils which would in turn alter the configuration of the design as the table is being used.
Client
Project Context
Location
Travelling Exhibition
Collaborator
M.Dewdney